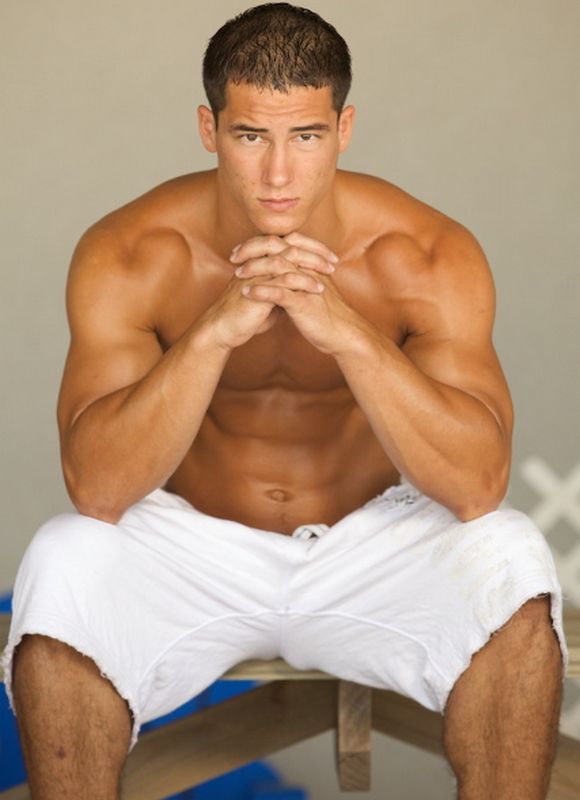 Director Dink Flamingo leaked many photos from his 5 days beach-side porn shoot with his hunky porn models such as Kaden Saylor, Cash, Conrad and DJ on his twitter. These guys are really HOT and some photos look more like Abercrombie ads than porn. My favorite one is Cash (pictured above).
This Saturday night exclusively on Active Duty LIVE they will have a very special "Sneak Peek With Dink" where they'll be previewing highlights from this wonderful beach trip. Dink'll be highlighting a taste of everything they shot over the five days along with a fourway, a threeway, a five man circle jerk, a ton of behind the scenes footage and much more. More info at ACTIVEDUTY.COM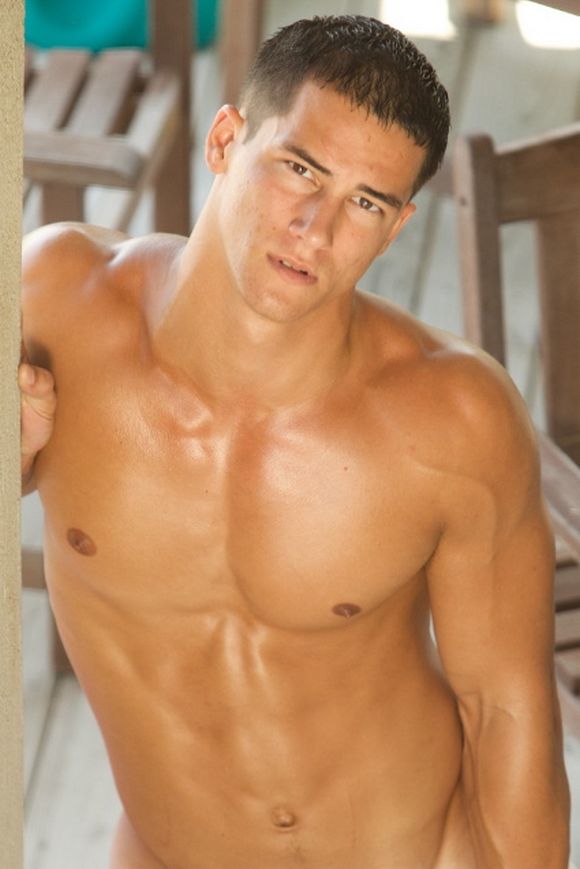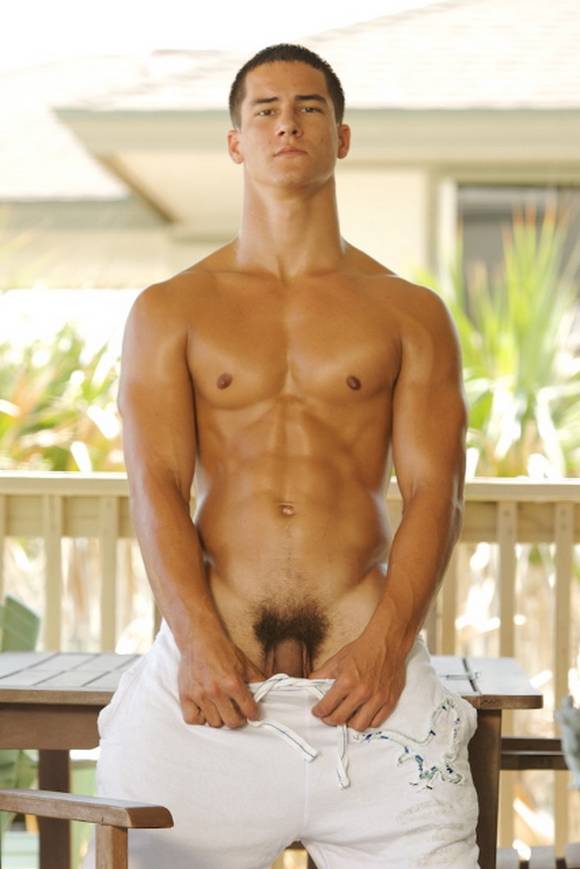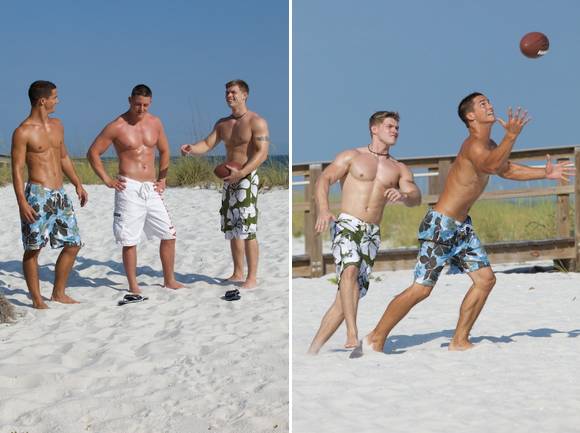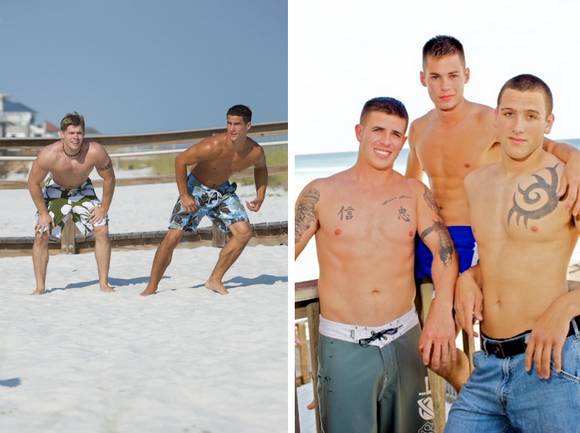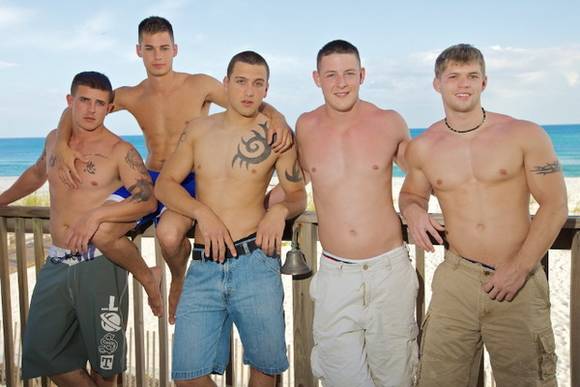 Below are some XXX screen caps from Bulletproof 3 starring hot newcomer Conrad in orgy scene with Dorian, David and Chance.