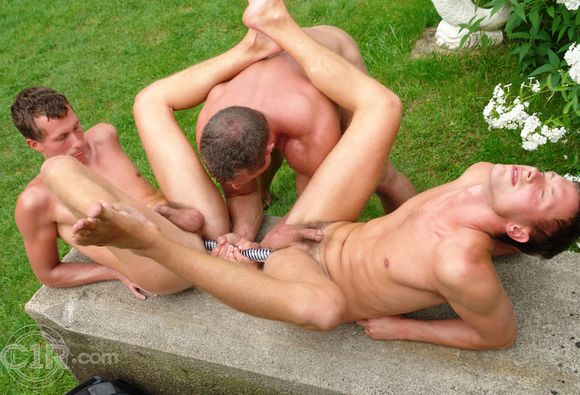 Watch out Peters Twins! There's another set of "Porn Twins" in town. The Richter Twins Adam Richter and Konrad Richter are no stranger to controversy themselves, they had fucked each other in Double Czech 2009.
Now they are back in the latest Double Czech film from director William Higgins, Double Czech: Twins In Lust from Channel 1 Releasing.
Apparently Bel Ami model Ennio Guardi has become twins expert now. He had flip flop fucked with Milo & Elijah (Peters Twins) at Bel Ami Online and now he fucks The Richter Twins in Double Czech: Twins In Lust (he's called Libor Kenda in this movie).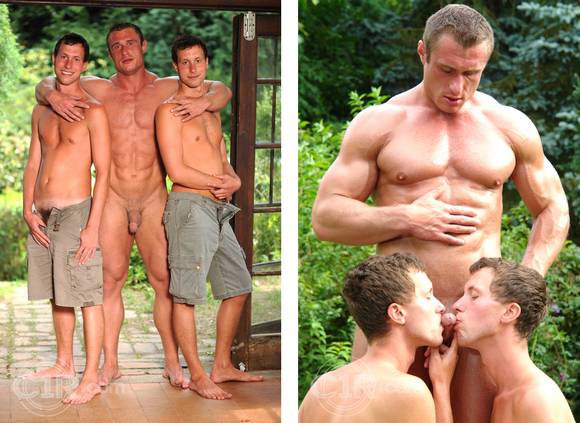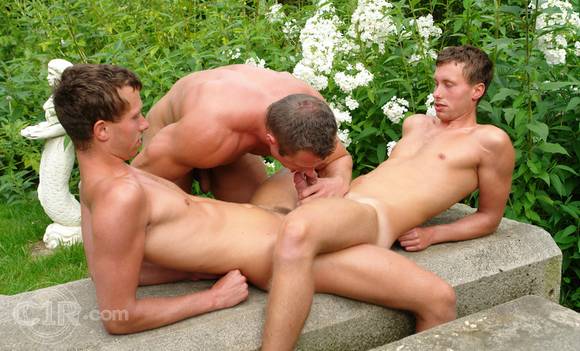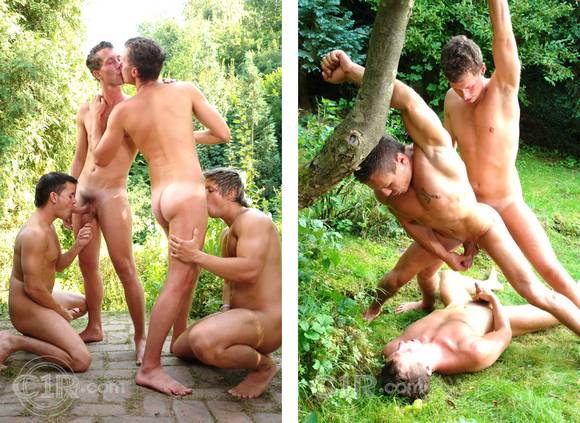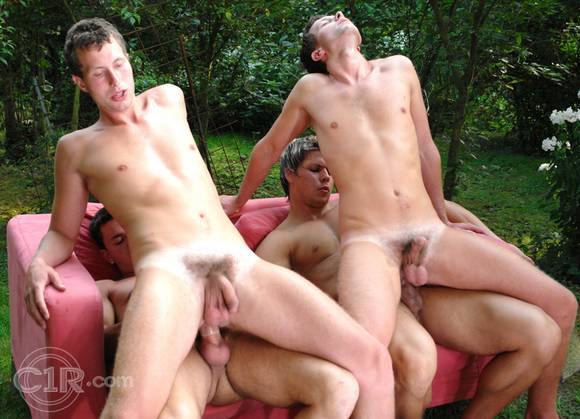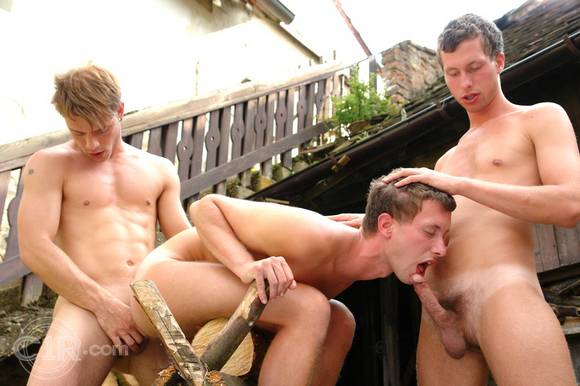 Synopsis: Identical twins Adam and Konrad Richter are back in the latest Double Czech film from director William Higgins. It's a beautiful day in the verdant eastern european countryside and the brothers decide to take a picnic on a walk in the beautiful outdoors. Instead of eating a pack lunch they start nibbling on each other and their lust pushes them into a brotherly flip flop incestuous fuck. Amazingly built muscle stud Rudolf Schneider discovers them taking sunbathing in the nude! The twins help oil up his entire body including his thick uncut cock. Rudolf impales them both with a long two headed dildo he brought with him before power fucking them. Stopping at a farm for a quick rinse, the twins meet hot farmboy Thomas Dyk. Thomas can't keep his mouth off of them as he alternates between sucking their cocks and eating their holes before he train fucks one twin while he fucks his brother. The grapes are in season at Milan Jusko's vineyard and the brothers delight in eating them off his ripped body. Both twins receive a rough ass slapping fuck as Milan pounds their tight holes. The movie culiminates with a hot foursome as the twins are joined by Libor Kenda and Dlouhan. Both twins are fucked in unison by the studs before the final messy cumshot that leaves them sticky and spent.
+ Double Czech: Twins In Lust | Double Czech 2009 | Double Czech
+ More of Peters Twins | Ennio Guardi | Rudolf Schneider | Thomas Dyk
+ Channel 1 Releasing | WILLIAMHIGGINS.COM