Long time reader, Nobara Jones, just sent me this story. I like it so I asked him to become my "guest blogger". The article below is written by Nobara!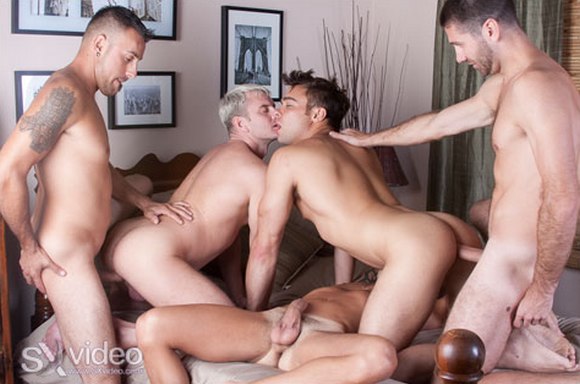 Nobara Jones (guest blogger): Controversial as it may be….however you feel about the subject, bareback gay porn just seems to be steamrolling on and on and on, accounting for a HUGE percentage of consumer sales.
Seems two very popular performers have made the leap to the other side: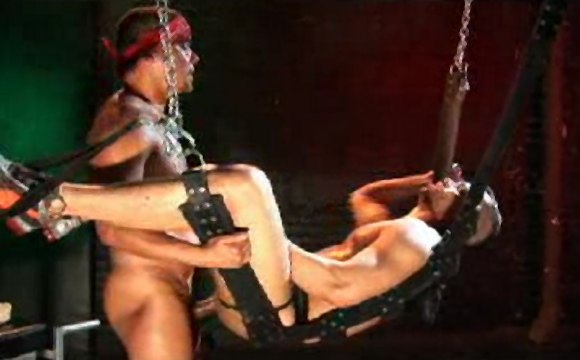 Titan Media's former CHAD MANNING in Dark Alley Media's Bareback Frathouse Dungeon Bareback where he is in TWO scenes (one involving a sling and some VERY large dildoes)
AND…and, you say….one performer that caused quite a stir in his Channel 1 Releasing Debut film Tread Heavy opposite Benjamin Bradley but also on Bang Bang Boys and Cocky Boys as well….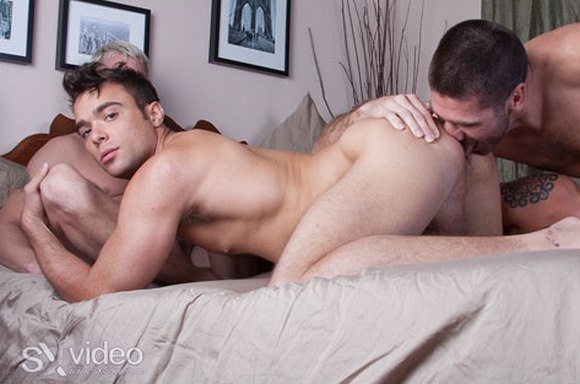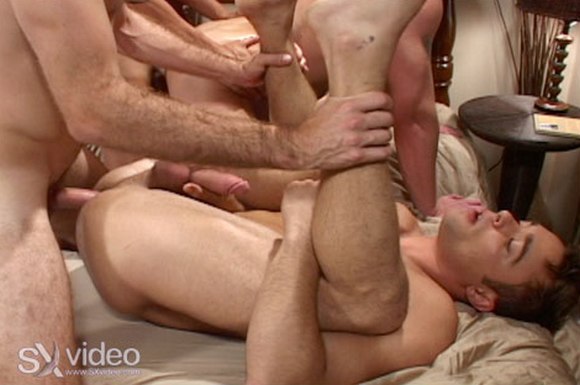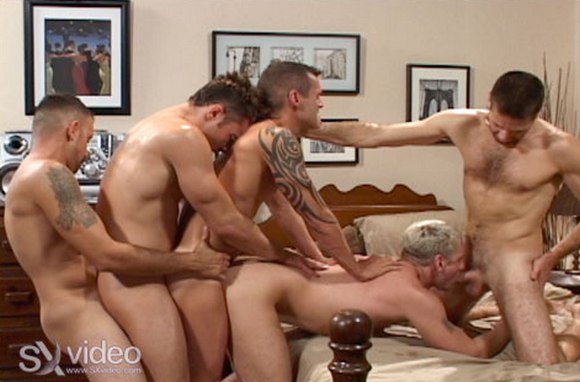 NELSON TROY is in SX Video's new DVD which preemed recently – Double Fuck My Ass.
+ Dominik Rider in another bareback story
XXX Previews below are NON-BAREBACK contents…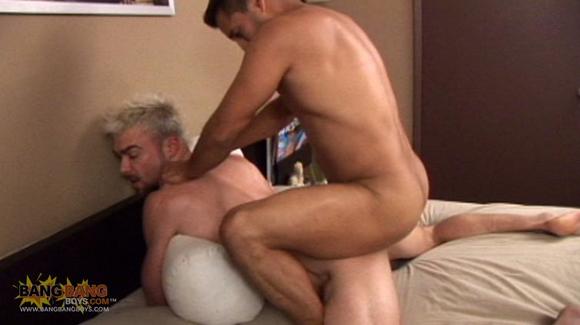 Nelson Troy bottoms for Bruno Durango at BANGBANGBOYS.COM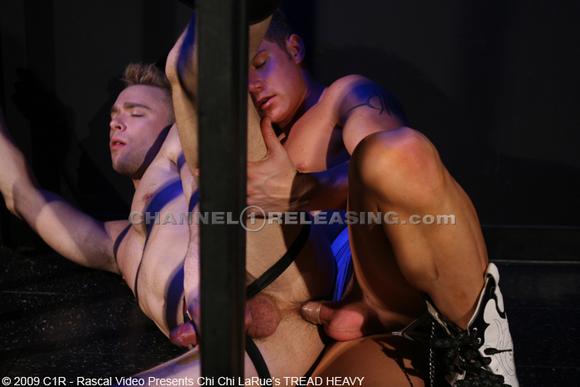 Nelson Troy bottoms for Benjamin Bradley in TREAD HEAVY

Nelson Troy Fucks Himself at COCKYBOYS.COM
Chad Manning recently did a video with MASSIVE STUDIO. He bottoms for his real life boyfriend Tom Wolf.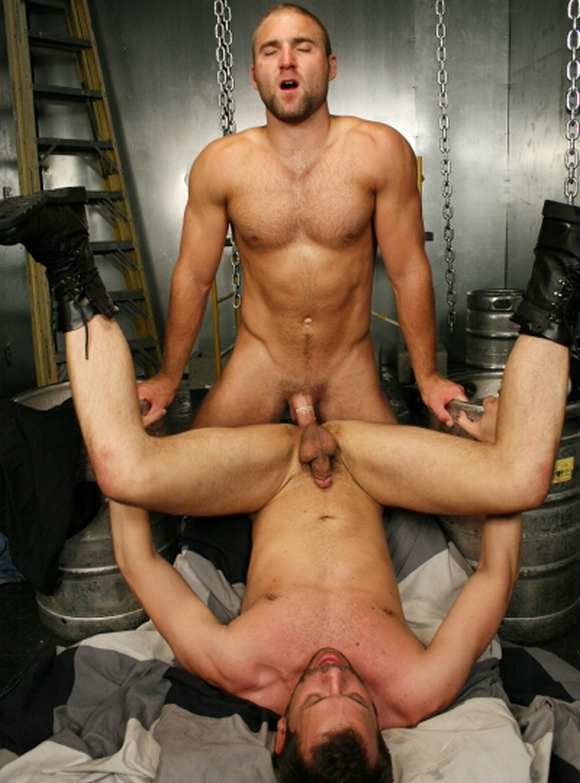 You can also watch Chad Manning in these TITAN MEN movies
HOME INVASION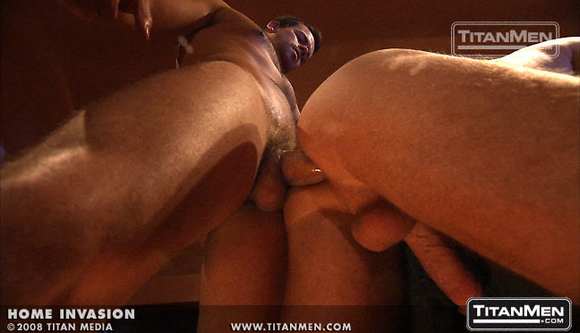 SLOW HEAT IN A TEXAS TOWN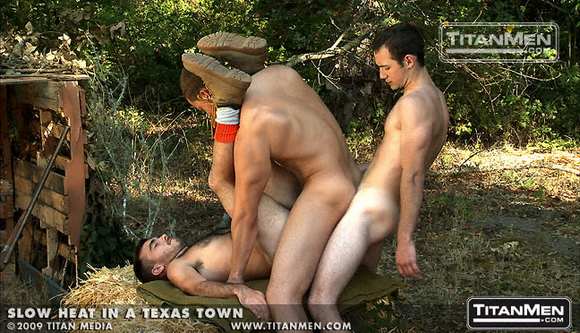 DOUBLE BARREL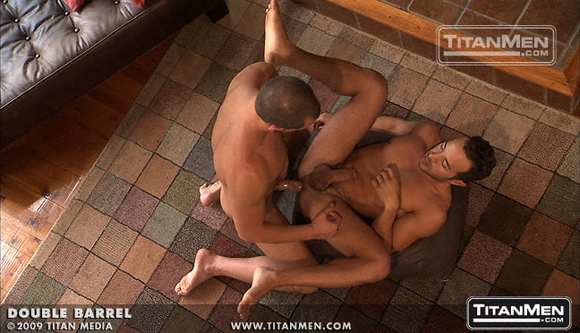 COPPERHEAD CANYON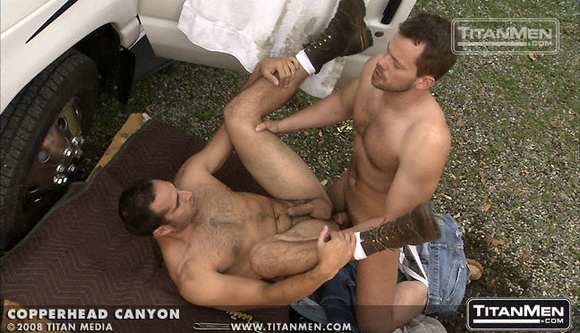 WAREHOUSE