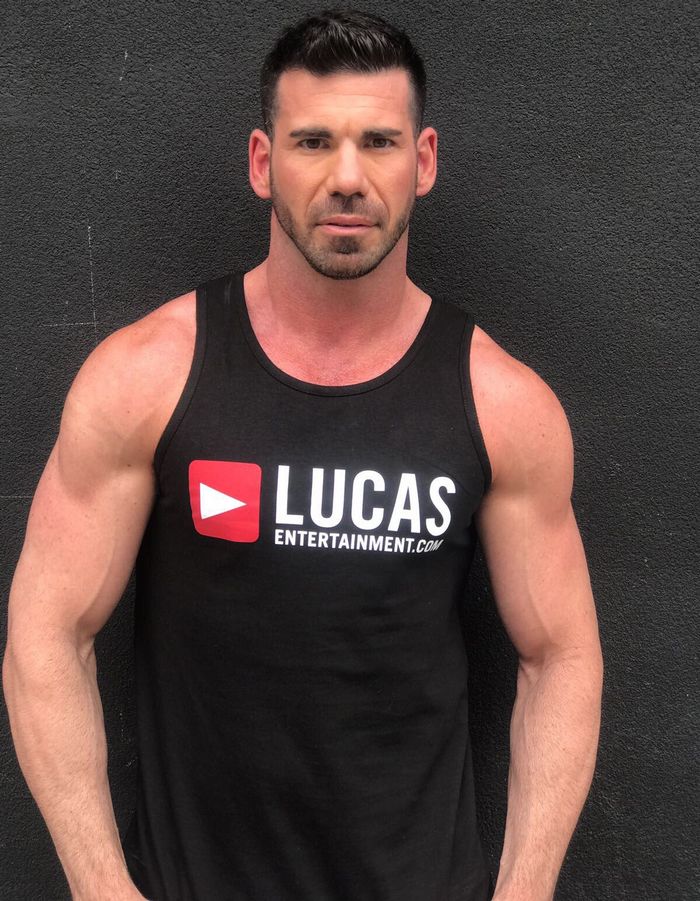 I didn't see this one coming. Gay porn star Billy Santoro made an announcement on Twitter that he has come back to Lucas Entertainment and is shooting new bareback sex scenes for the studio in New York this week. (Billy did one scene for Lucas back in 2013 where he fucks his boyfriend Seth Treston (aka Seth Santoro) bareback. Why did he decide to come back? Here's his response:
So I returned to Lucas yesterday. I just wanted to say that my experience has been beyond positive. The Lucas staff, everything from the make-up artist to Michael, have gone above and beyond to ensure the models feel comfortable, confident and sexy. I realized that my frustration in the past was based on my husband's frustrations, and not Lucas Entertainment as a production company.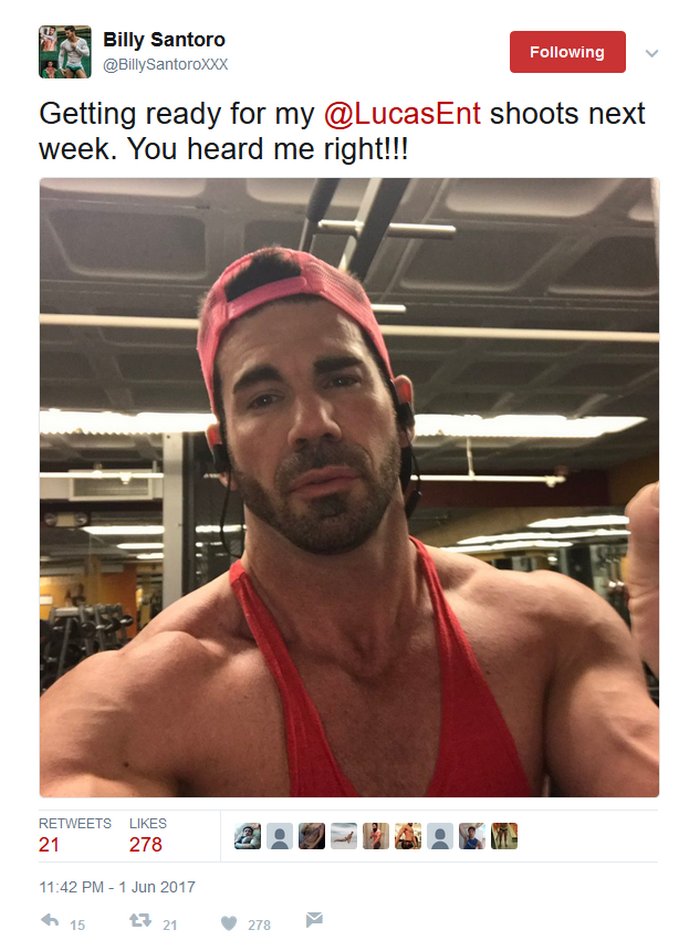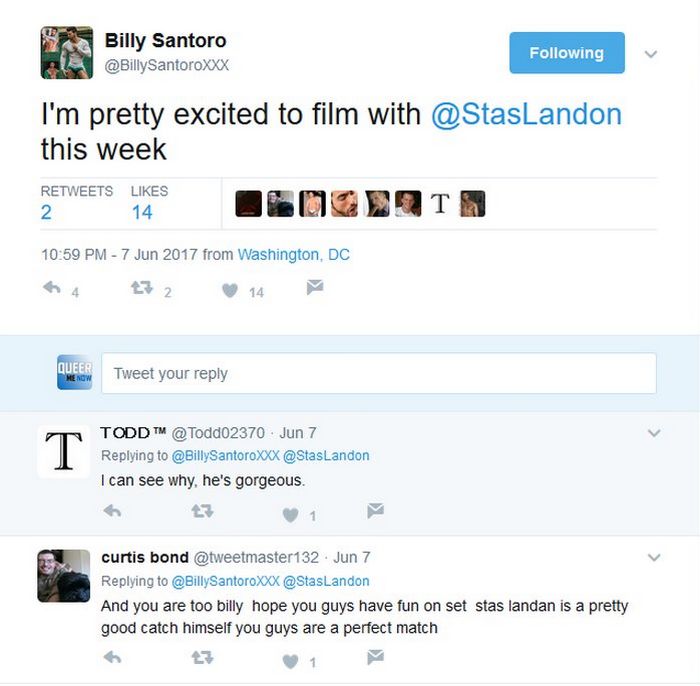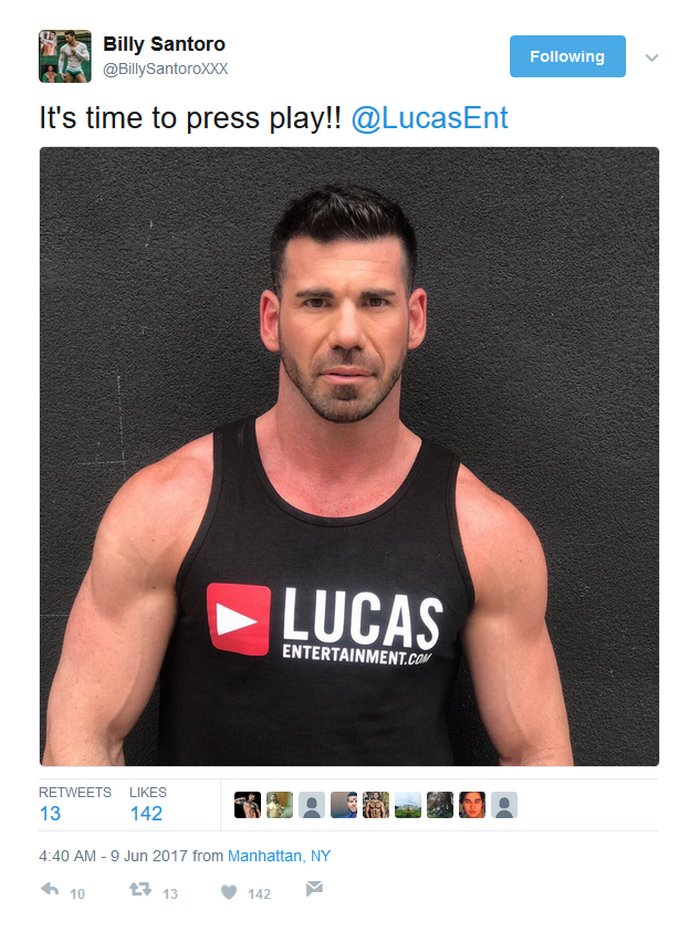 Billy Santoro made an announcement on his Twitter and shared some pictures from the set. One of his scene partner is gay porn star Stas Landon.
Check out some behind the scenes videos of Sergeant Miles, Shawn Reeve, Devin Franco & Dakota Payne on the set of suit movie.
Some #BTSFootage of my recent shoot in NYC with @LucasEnt @MichaelLucasNYC some light #BDSM play @QueerMeNow @theQueerPig pic.twitter.com/gXWBl9jQcB

— Sgt_Miles (@sgt_doe) June 9, 2017
Me and Dakota Payne giving you guys the rundown on our upcoming scene for @LucasEnt @MichaelLucasNYC hot ? hot?hot?#lucasmen pic.twitter.com/wArtmERC2A

— ShawnReevexxx (@ShawnReeveXXX) June 8, 2017
@devinfrancoxxx dick slapped my glasses off @LucasEnt @QueerMeNow @theQueerPig @queerfever @luccas___luccas pic.twitter.com/c4Anqhn8PP

— Danny Gunn (@dannygunnxxx) June 9, 2017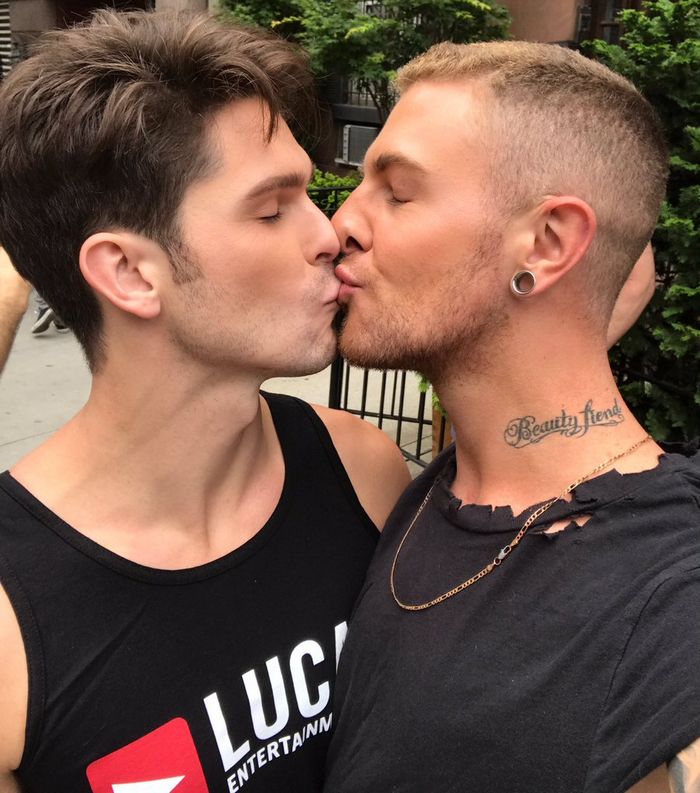 That's Devin Franco and makeup artist Danny Gunn.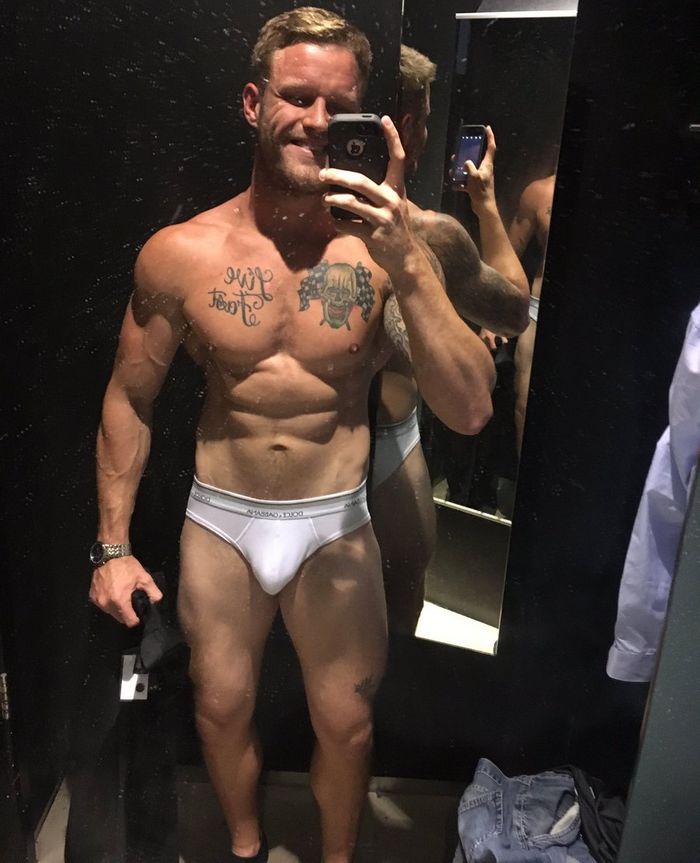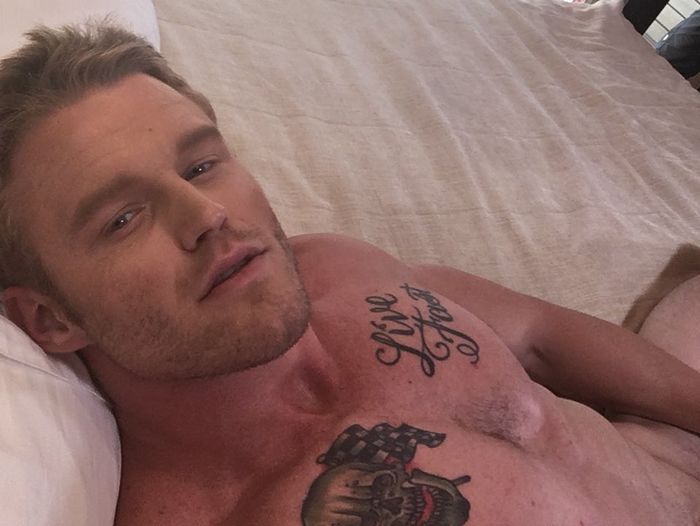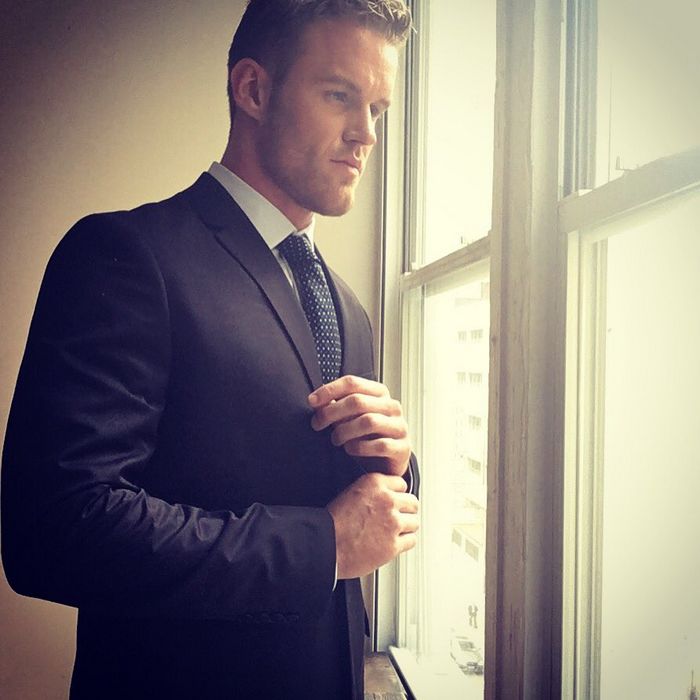 Shawn Reeve looks great in suit.
+ Watch Hot Gay Porn Stars Fucking Bareback on LUCASENTERTAINMENT.COM