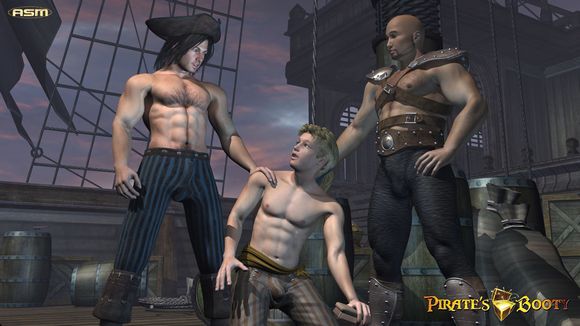 I found this news about Pirate's Booty on XBIZ.com, it's the full-length fantasy based gay CGI movie produced by Adult Source Media. Although I don't think it's the "first" full-length gay CGI movie as they claimed. Stonewall & Riot? The House of Morecock?
However, I'm waiting for gay porn answer to the big budget pirate-epic straight porn Pirates series. Finally, we will get some pirate-theme gay porn. It's nice to watch something else other than repeated locker room, prison, pool side, military-theme gay porn once in awhile, right?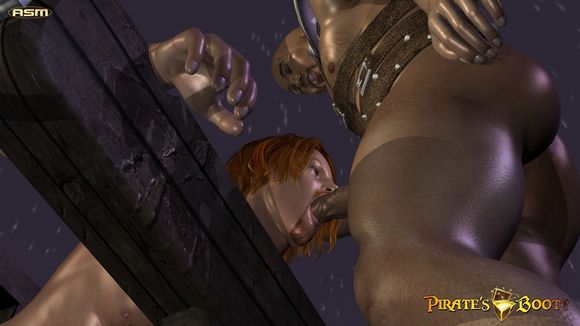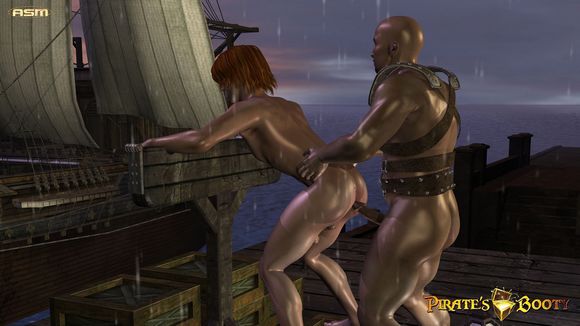 Pirate's Booty tells the story of pirate captain Jack Swallows as he and his crew set sail on harsh seas — and encounter "rough, dirty, hardcore sex" along the way, including a possessed spirit who has sex with everyone on the ship.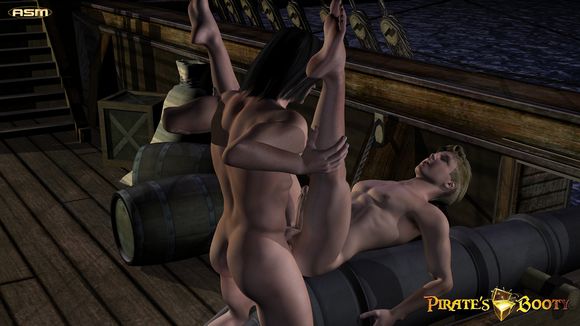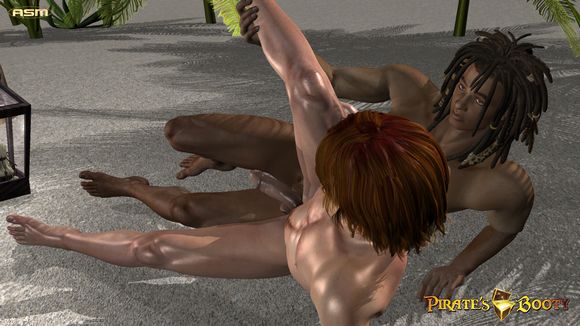 + Brian O'Brien, the blogger at Fleshbot, also discussed this CGI gay porn. Check out his blog posts; CGI Threatens to Give Us All Body Image Issues, Boners and Ask The Internet For Animated Gay Porn Movies, And It Shall Provide.