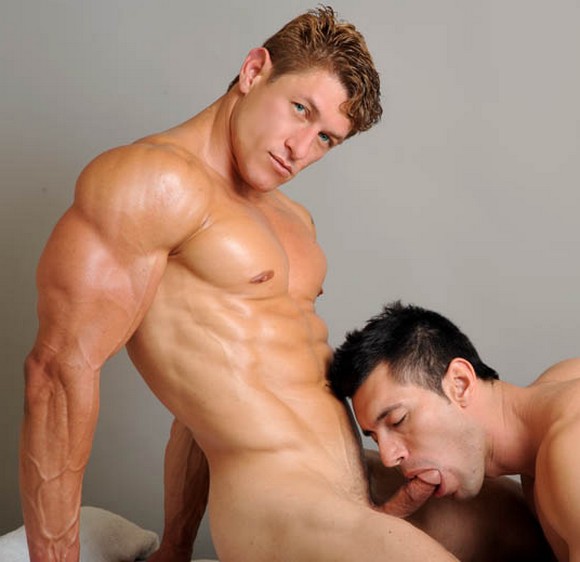 Last month, Dominic Ford teased us with a picture of firm pecs, sex-pack abs and muscular bicep of his very first exclusive model BRYCE EVANS.
"He has never been seen on film before, is completely new the industry, and is the total package." That's Dominic's description of Bryce Evans.
I'm so excited to tell you that Bryce Evans will have his first scene released tomorrow! And I have some exclusive XXX sneak preview for you.
OMG! I like this guy! He has it all – Blue eyes, handsome face, muscular greek god body and thick cock! I think he has potential to be the next famous gay porn star! And thanks to DOMINICFORD.COM, you will be able to watch Bryce Evans in full 3D!
[UPDATE] Thanks to the eagle-eyed reader Bixxx49 (with far superior porn memory than mine) who remind me that Bryce Evans was MightyMen's porn model named Jay Diamond. He did a jerk off video with MightyMen. I used to blog about him myself back in October 2009. I totally forgot about that! But I'm still glad that Dominic Ford can convince this bodybuilder to do gay scenes.