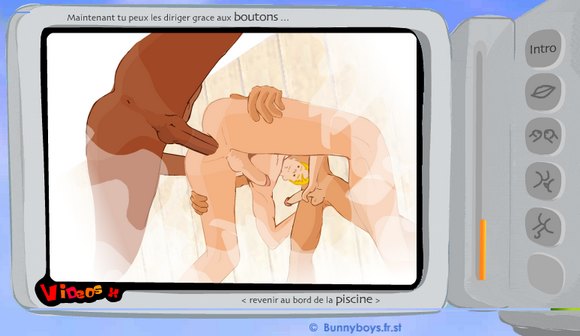 It keeps coming! Thank you readers. And Special THANK to Nathan who sent me this French gay porn flash game. Thank you for sharing me this so I can share it with my readers. I will let Nathan introduce you to this HOT flash game in his own words.
The game is in French but isn't sex multilingual or whatever? Anyways, here is the link.
Once the game is loaded click on the showers area (called douches in French [I know, "douche"…]). Once there, after the introduction bit, you can control the action by clicking on the images on the right. The orange bar raises to indicate hotness level and when a certain level is reached, the guys all cum.
Love You Nathan, Hunkyhunk and everybody. Oh, and the Bunny Boys website itself is worth checking out. Have fun!