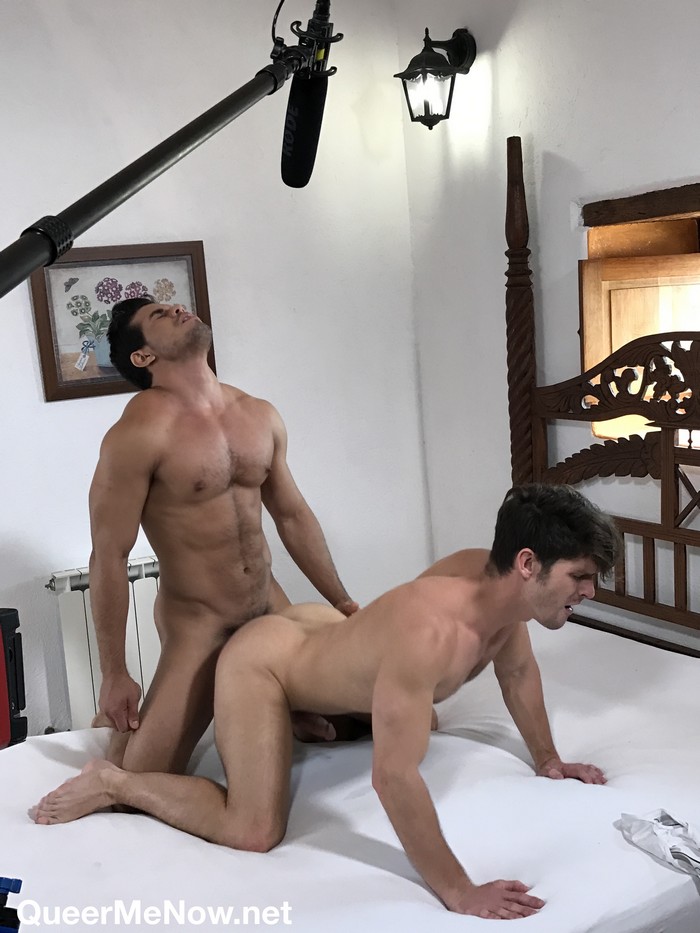 Lucas Entertainment is about to release the first sex scene from the new porn movie BAREBACK AUDITIONS 07 this Friday. And Queer Me Now has exclusive behind the scenes video from two sex scenes: Brazilian hunk Rico Marlon fucks Devin Franco bareback (July 7) and Drae Axtell bottoms for Lucas Fox (to be online next week Friday, July 14) for those of you who like me, enjoy watching how they shoot gay porn and what happened on the set.
Be sure to check out a funny clip below where gay porn stars Rico Marlon, Devin Franco & Ken Summers discuss their "Fantasy Fuck" Thor!

Gay Porn Behind The Scenes: Rico Marlon, Devin Franco, Drae Axtell & Lucas Fox
Gay Porn Stars @RicoMarlon22cm @DevinFrancoXXX & @KenSummersXXX Talk About Sex with THOR @LucasEnt

MORE ??https://t.co/WJZsNbThkg?? pic.twitter.com/XgckUf16lZ

— Queer Me Now (@QueerMeNow) July 6, 2017
Rico Marlon, Devin Franco & Ken Summers Talk About Their "Fantasy Fuck" Thor
The production team knows well that Rico Marlon has an iron-strong libido, and since (for the most part) he's a horny top looking to stick his dick in a hungry bottom, it was quickly apparent who his perfect match was. Enter Devin Franco, who has spent time with Rico on set, but never had the chance to get to know him well or spend some time with him — especially sans clothing. This made for a great opportunity in filming a "Bareback Auditions" encounter between the two of them. After their chat, Devin does what Devin does best: he starts sucking on Rico's throbbing cock (he's always ready to go) before taking Rico's raw dick deep in his sphincter.
+ Devin Franco Works For Rico Marlon's Raw Load [Coming July 7]
+ More of Rico Marlon | Devin Franco