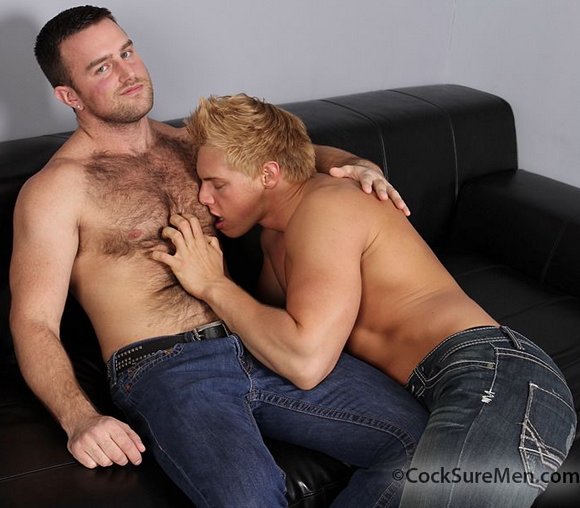 Heath Jordan is sexy man and his hairy chest is simply irresistible! His scene partner Cocksure Men Exclusive Brady Jensen licks it and fucks his ass until both of them come on Heath's chest in the new video from COCKSUREMEN.COM.
And congratulation to sexy and hairy gay porn stars Heath Jordan and Donny Wright who have been signed to exclusive performance contracts to appear in films for Falcon Studios and Raging Stallion Studios. Donny Wright recently appeared in Raging Stallion's hit movie Giants and Naked Sword's Golden Gate. Heath Jordan is showcased in upcoming release The Other Side Of Aspen VI.
Several upcoming scenes with both men have already been filmed, including a pairing of Heath Jordan with Topher DiMaggio for Season Three of Naked Sword's Golden Gate, and a duo of Donny Wright with Chris Daniels for an upcoming Jocks movie.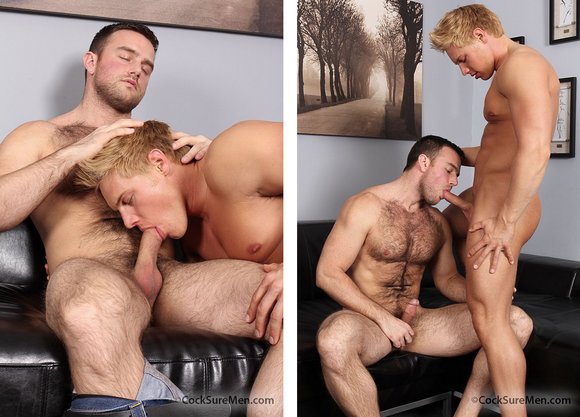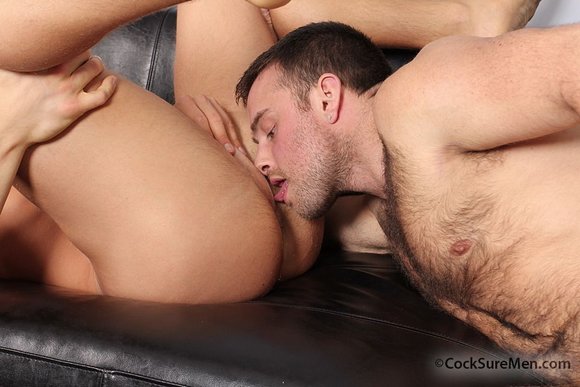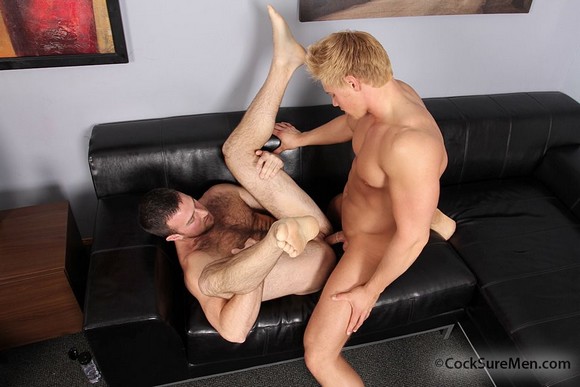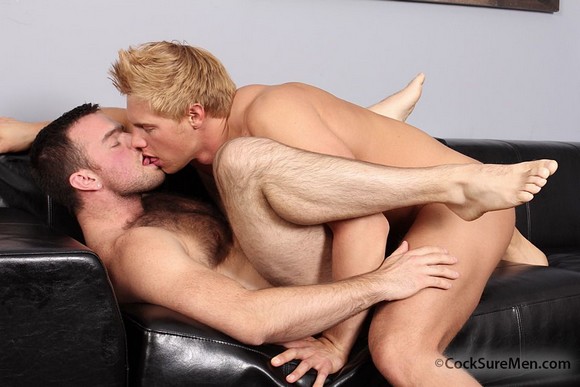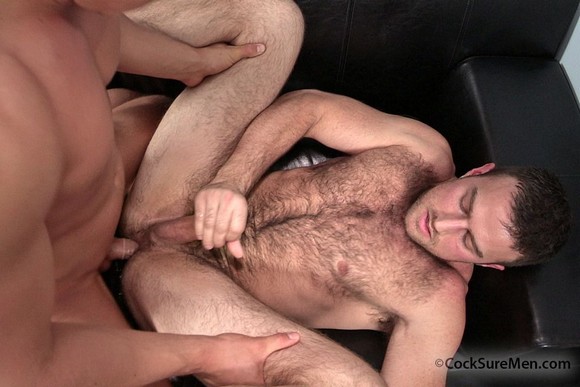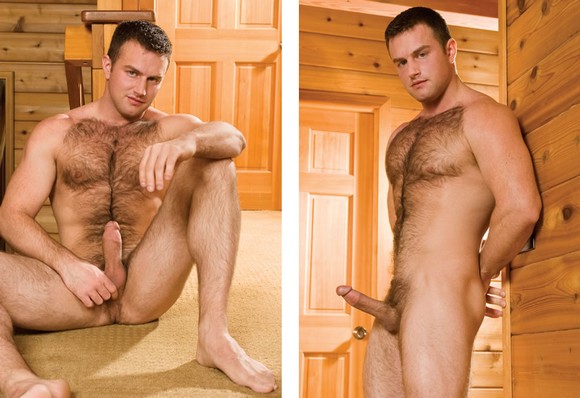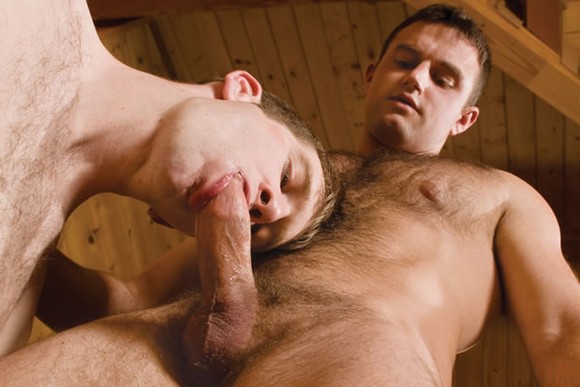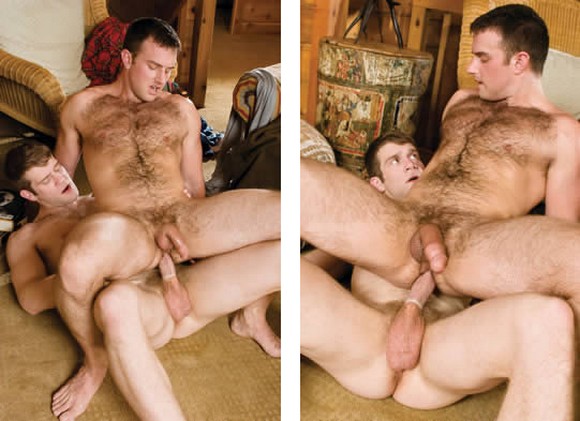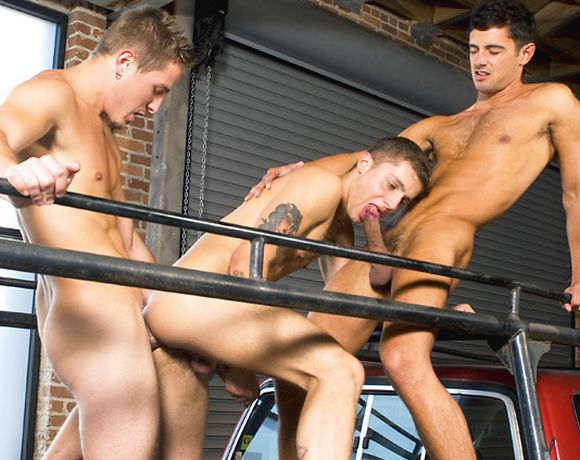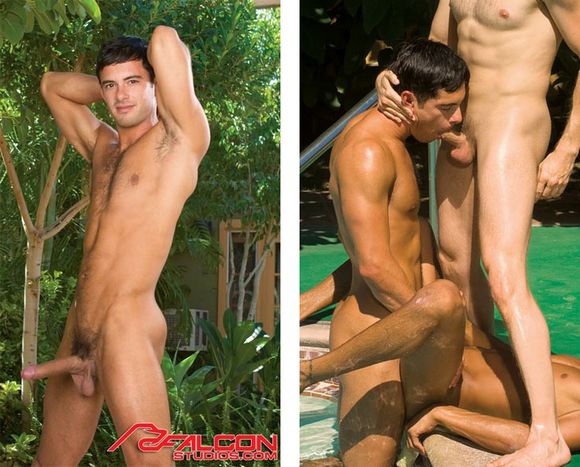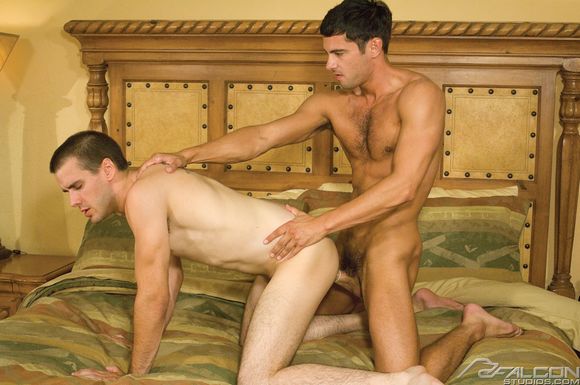 + FALCON STUDIOS | RAGING STALLION | NAKED SWORD
+ More of Heath Jordan | Donny Wright | Brady Jensen