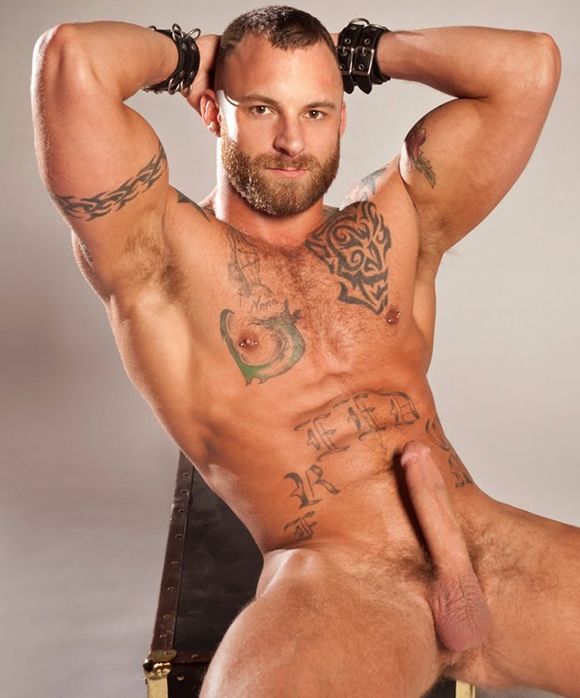 Last monti I posted some candid / behind the scenes pictures of two porn newcomers Mathew Mason and Derek Parker on the set of Raging Stallion orgy scene. Today I have some good news for everyone who thinks that "Derek Parker is fucking hot as shit."
Raging Stallion Studios today announced that it has signed a long-term exclusive contract with porn newcomer, Derek Parker. The studio discovered the furry, bearded and tattooed star recently and signed him after filming his first scene, which will hit the streets next month. The scene is in the upcoming movie, Fucked Up, scheduled for release on March 30th. Parker was part of a six-man orgy scene directed by company president, Chris Ward.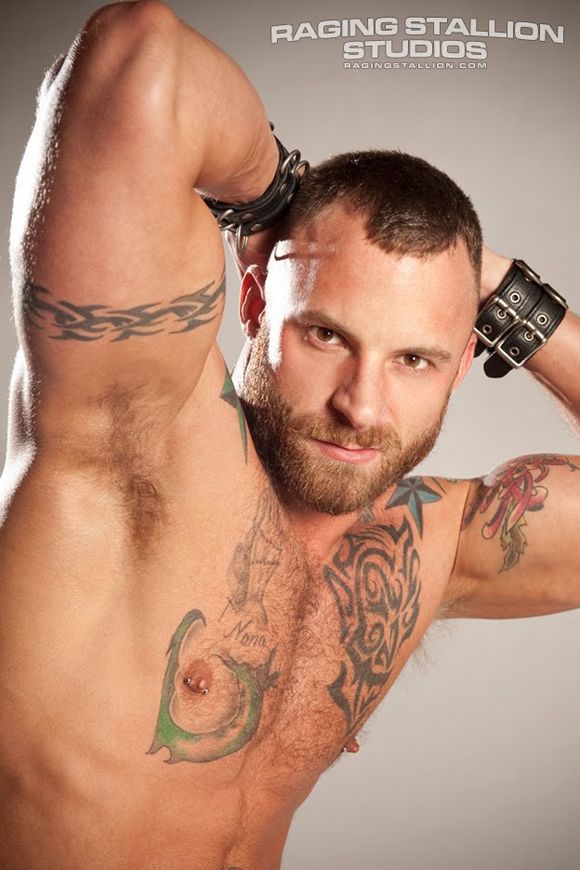 "Derek is the embodiment of Raging Stallion – beefy, edgy and rugged," commented Ward, "he fits the bill exactly – great body, handsome face and just the right amount of roughness and toughness. On top of that, he's a versatile and intense performer, who will charm the pants off our fans, literally. We're excited to get him scheduled for more upcoming projects."

"When I started considering doing porn, I only wanted to work with a major studio," stated Parker. "A friend of mine who has worked with Raging Stallion helped me get a meeting there, and everything fell into place. They are working with a lot of guys that I find really hot, and the whole team made me feel welcome and excited, especially Chris Ward and Steve Cruz, who made me feel right at home and helped me deliver my best."

Derek appears in two scene in Fucked Up and has shot two more scenes that will be released in currently untitled Raging Stallion productions.
Some HOT PREVIEWS from RAGINGSTALLION.COM