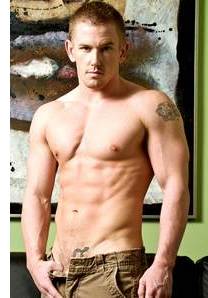 Remember Jack Venice?, that ex-Marine straight porn star – turned – rape suspect who gave an interview "I am 100% comfortable with having gay fans but I am not gay and never will be for any price. It's just not my thing and I think it's funny when guys do it for money. Someone that does it just for money in my eyes is a sell out." [source]
Now, thanks to his buddy Johnny Castle who managed to help them "break into the gay side of the XXX industry". by add him to "Castle in the Forest" (Johnny's management partnership with David Forest)
Oh, and change his porn last name from Venice to Miller. And we get new gay porn star named Jack Miller who's available for SOLO XXX scenes.
Yes, more SOLO porn actor in the gay porn scene who is managed by another porn actor who also did only SOLO scene. That's it.
Watch Jack Venice in XXX action (pussy alert)
Read entire press release from David Forest & Johnny Castle
David Forest & Johnny Castle, who recently announced their management partnership to handle a small group of ultra-hot studs, have added former Marine buddies, JACK MILLER and QUINN THOMAS to their "Castle in the Forest." JACK & QUINN both live in Southern California (Jack is actually from Texas) and are available for SOLO XXX scenes (video and internet), photo shoots, live appearances and "Meet The Stars" private meetings.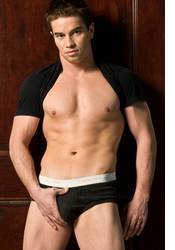 QUINN is very new to the adult industry. His only appearance, so far, is a solo on PerfectGuyz.com. JACK has done a couple of internet solos … but, he's done many straight XXX movies (under a different last name). Now that he's with Forest & Castle, MILLER hopes to begin doing solo scenes for the gay studios and more work with the internet companies, along with live and private bookings.
MILLER & QUINN join previously announced Forest/Castle stars, TONY CAPUCCI and WES BRODY, in the elite new, "Castle in the Forest." All 4 studs will appear on the new JohnnyCastleXXX site, when it is launched in February. CAPUCCI is already set for his first major studio production in mid-January and will be featured in a Spring issue of "Freshmen" magazine.
David Forest says:
I never thought I'd be ending this year with FOUR (4) outstanding, new stars to kick-off 2008. Johnny has totally outdone himself with these signings and I hope to be able to deliver the film, print, internet, live & private work that will make our new venture a true success.
Johnny Castle added:
Jack and Quinn have been buddies of mine … and, I'm happy that I can now help them break into the gay side of the XXX industry. The Castle/Forest team, now with four (4) very hot stars, should really turn some heads in 2008.