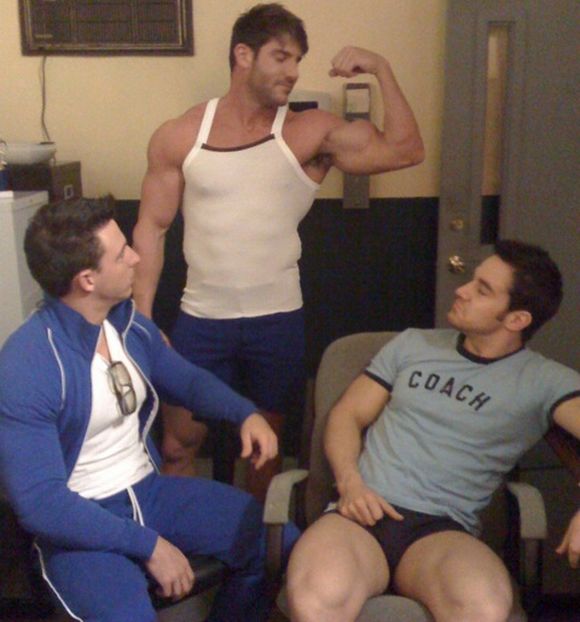 Fans of RANDYBLUE.COM were not satisfied with bodybuilder Jeremy Walker's brief bottoming scene in 5 Men Orgy: Locker Room video released last month (me included). But one of my wet dream just came true when I received these photos via twitter.
The crews just posted these photos from the set of "The Coach 2" via their twitter (The Coach part 1 was one of my favorite Randy Blue video). They were filming this hot scene starring 3 muscular models Jeremy Walker, Reese Rideout and Chris Rockway. And the bottom in this scene is …
JEREMY WALKER !!!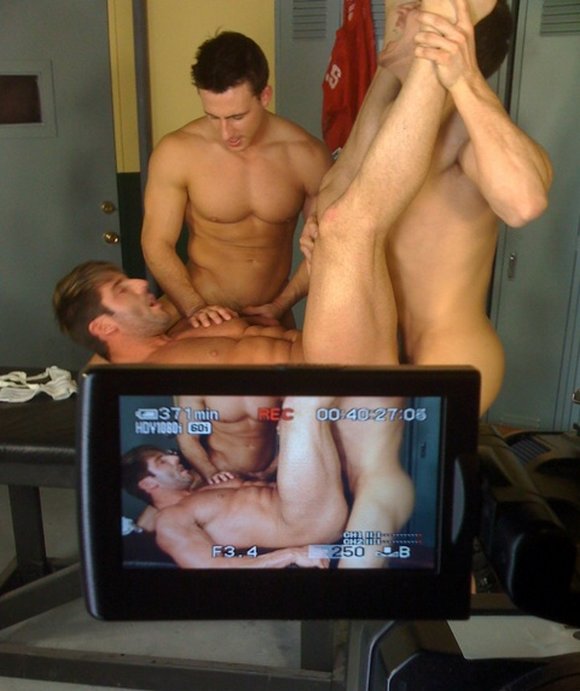 HOT HOT HOT!!!, Thank you randyblue, jeremylucido, starrfucker and nickxleoni for these great tweets XOXO.
The bad thing is we have wait for Randy Blue to release this The Coach 2 video.
In the mean time, here's the preview for The Coach 1. Chris Rockway and Reese Rideout fucked the shit out of coach Mitch Branson in this hot video.