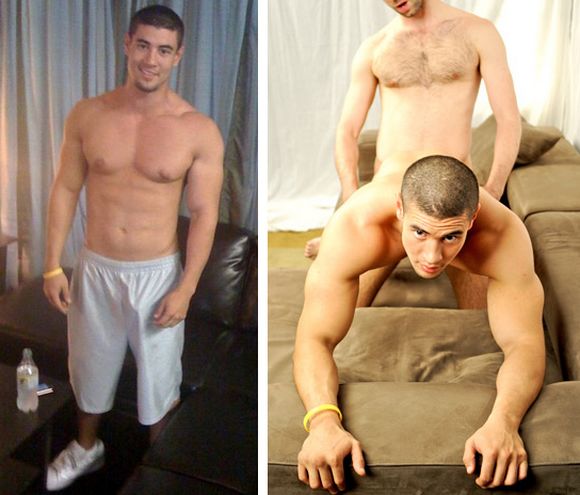 In my previous post, Fresh Faces Gay Porn Newcumers You Will Wank To, a photo of muscular guy with a sexy smile Jason from Jet Set Men stands out for me and I was waiting for his debut in Jet Set Straight Edge as director Chris Steele wrote in his tweet.
Thanks to my eagle-eyed reader Jojo who posted this comment stated that this hunky new guy is not that "new" to gay porn. "He has already been on DOMINICFORD.COM (The first 3D Gay Porn Site) and has done 2 movies and one in which he gets fucked! On the site he goes under the name Kay." Looks like we just got another fuckable muscled gay porn star!
Good job Jojo! Now I have something to wank to while I wait for his Jet Set videos 😉
LOL! He wears the same shorts and same wristband in both Chris Steele's photo and Dominic Ford's porn shoot!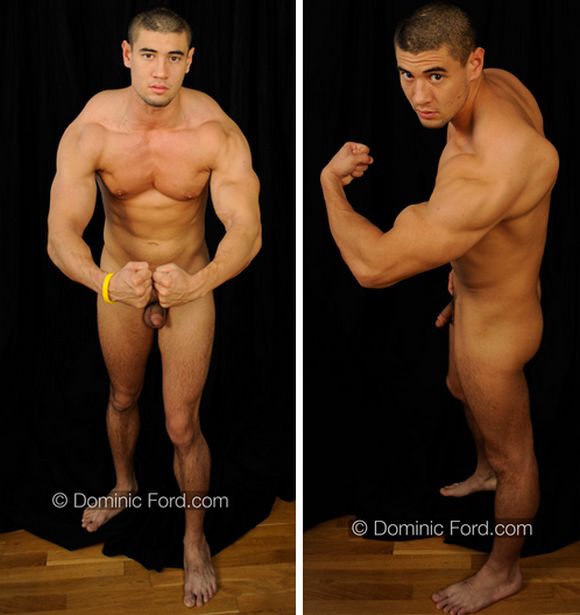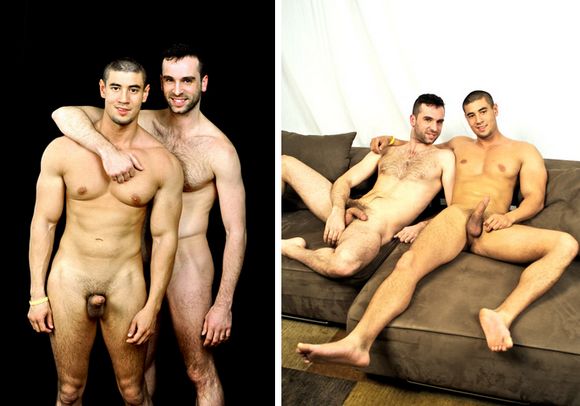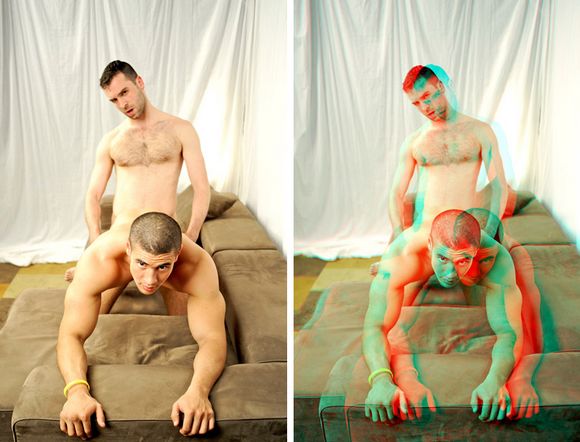 Description from DOMINICFORD.COM: Kay is a straight hot muscle boy from California. He came in for a couple of days and shot some scenes with us. I love his cocky attitude. I asked him if had a girlfriend and he said he had a couple — one on each coast. lol.