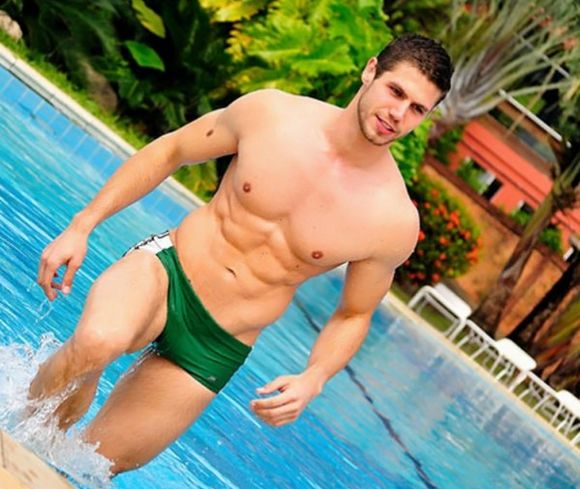 Thanks to Van, one of my blog readers, who pointed me to this hot news.
Jonas Sulzbach is a very sexy male model. He won the Mr. Brazil 2010 competition and he's now one of the contestants of a reality show Big Brother Brazil 12.
Jonas was recently featured on many gay and gossip blogs around the world because of he had a private webcam video leaked online, in which this hot guy is fully naked and shows off his big cock to the camera! Very HOT! Too bad he doesn't jerk off and cums like fellow Big Brother contestant Yuri Fernandes.