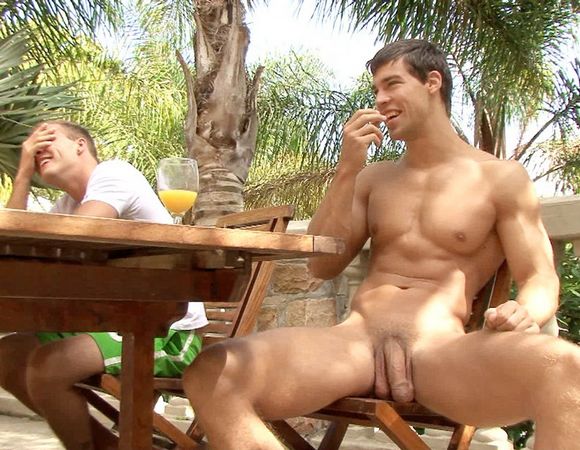 So this is how hunky Bel Ami star Kris Evans has breakfast with his fellow models? Cool! This scene was shot Africa earlier this year. You can see two newcomers Tom Pollock and Gino Mosca.
The scene starts with Kris Evans shows up for breakfast in nude 😉 and ends with Kris Evans fucking the cum out of lucky bottom Tom Pollock.
BELAMIONLINE.COM also released some action pictures from 2 upcoming scenes with Julien Hussey and Dario Dolce, Billy Cotton and Gino Mosca which include some acrobatic sex acts.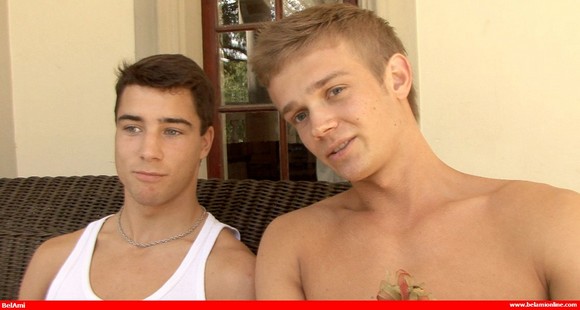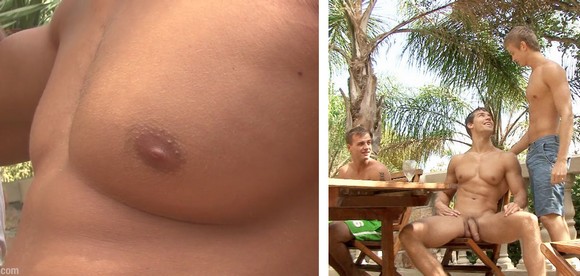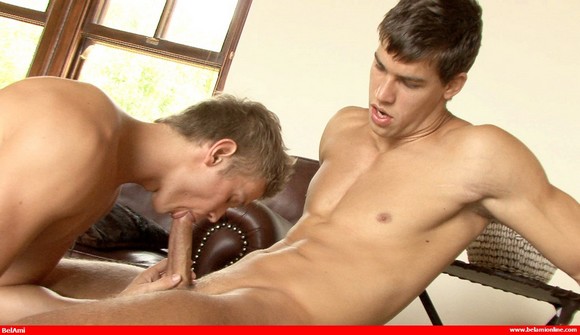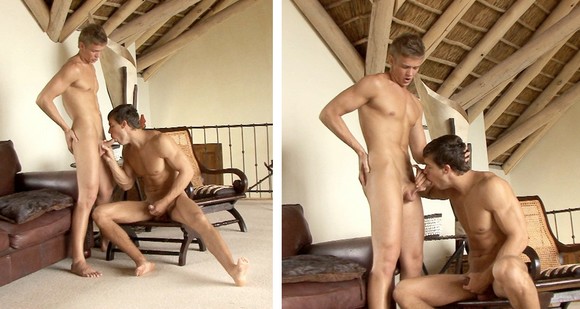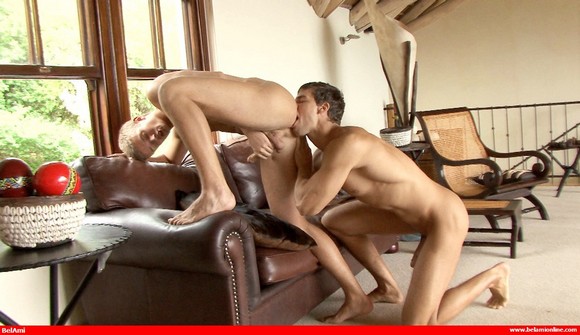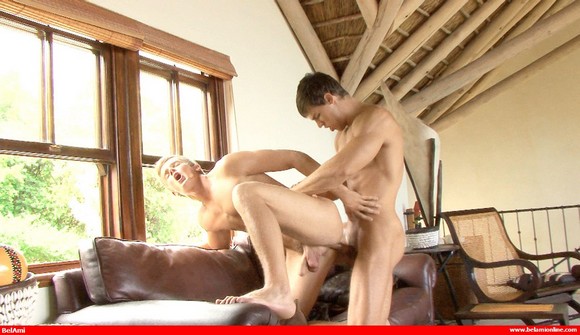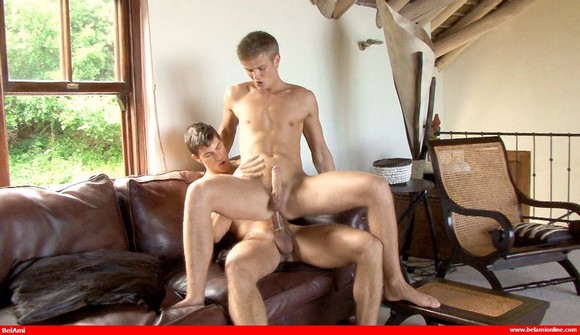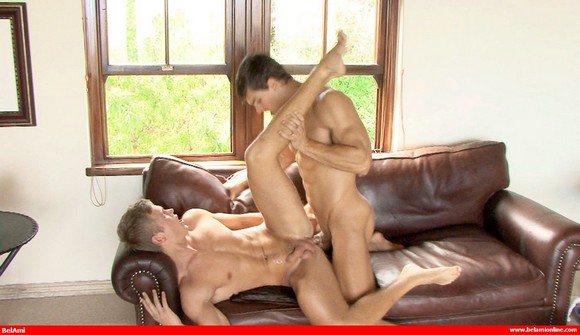 + KRIS EVANS Fucks TOM POLLOCK