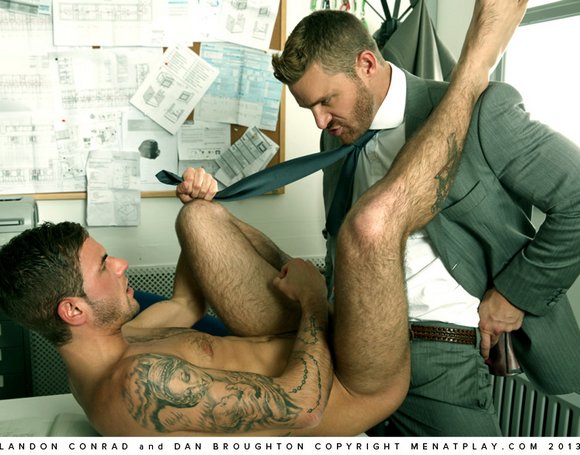 CFNM (Clothed Female, Naked Male) is a niche fetish fantasy in straight porn for quite sometime now. What do you think about CTNB? That's Clothed Top, Naked Bottom. 🙂
UK porn company MENATPLAY has explored this kind of gay porn for awhile and the site is going strong. I think many viewers love to watch naked bottom gets fucked by fully-clothed top.
As I reported earlier, American porn star Landon Conrad was in London and he shot his scene with Mr Gay UK 2007 Dan Broughton and Landon Conrad stays fully clothed the whole time he pounds Dan Broughton in various sex positions until he fucks the cum out of Dan.
It's nice to see Dan Broughton shooting porn with new company after English Lads and UK Hot Jocks. He also just shot a scene with comeback porn star Paul Wagner.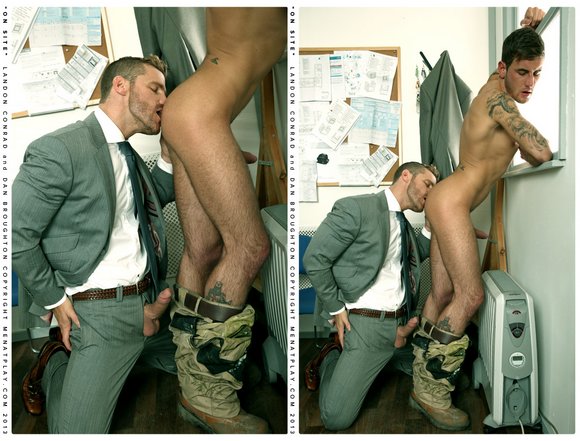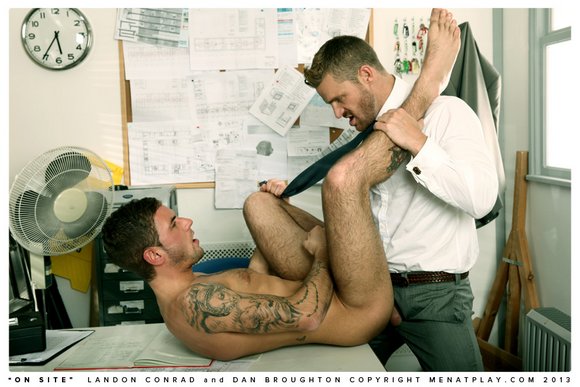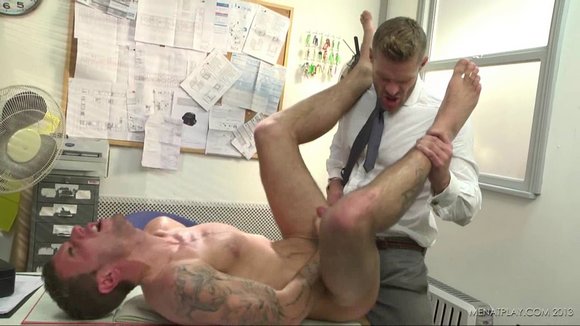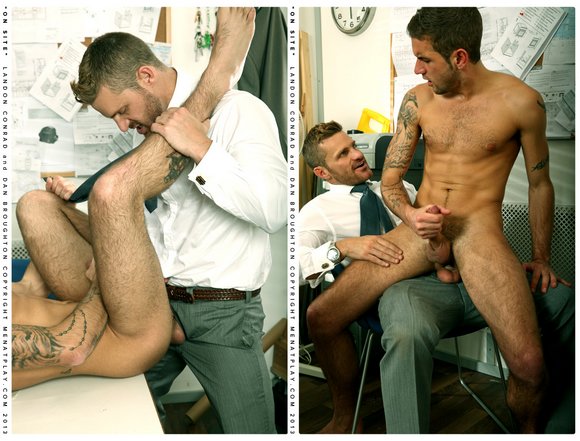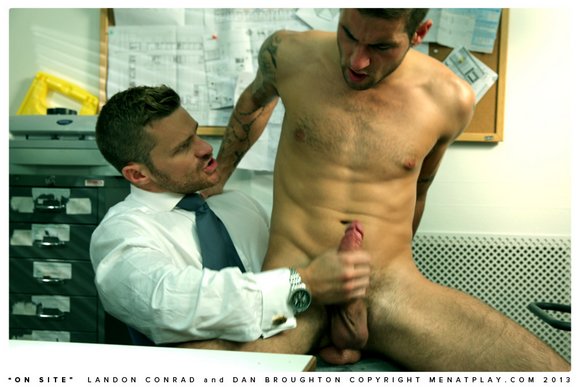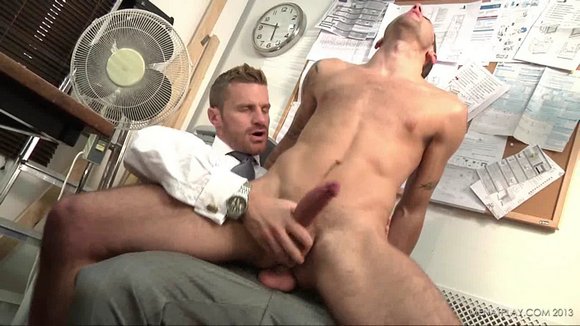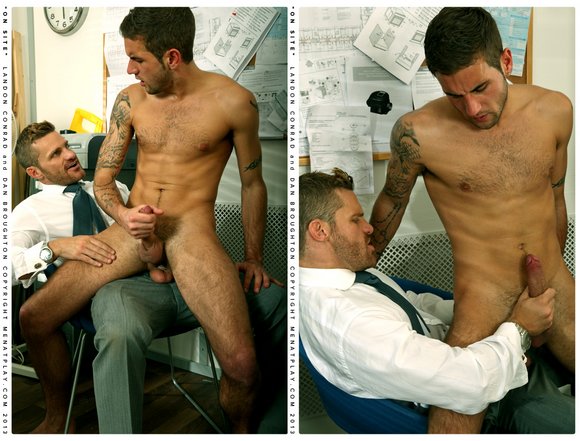 + ON SITE: Lancon Conrad Fucks Dan Broughton