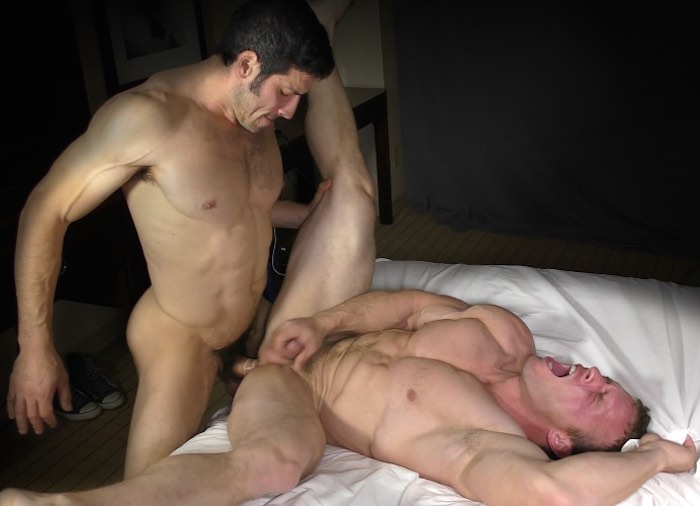 This is the awesome news for fans of porn star Leo Giamani. He has started shooting gay sex scene again! Last year, I reported that Leo Giamani has returned to porn and shooting a solo video for Paragon Men.
Today, you can watch Leo's first sex scene in many years. In this new video from THE GUY SITE, porn star Leo Giamani fucks hunky bottom Zach (aka Sean Cody model Derek). Check out the XXX trailer below.
"Holly shit!" That's Zach's response when he pulls Leo's underwear off and sees his giant cock for the first time in real life. Imagine the realization that it's going up your ass. This is Leo Giamani's first time in years with another man. It also includes the shower scene and a short outtake of the guys comparing women troubles. It doesn't have Zach cumming. After the workout his ass got he was just too worn out. Still, it's amazing enough seeing Leo work his tool again.
+ Leo Giamani Fucks Zach (aka Sean Cody Model Derek)