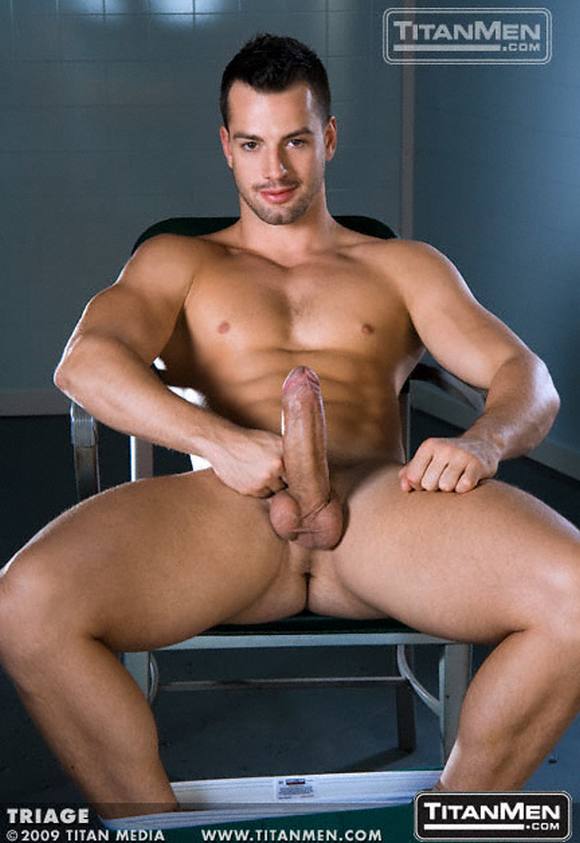 Titan Exclusive porn star Marco Blaze fucked 2 muscular guys in Double Barrel and he shows us his versatility in TITANMEN.COM's latest movie TRIAGE. This hot porn star from Argentina played male nurse in this movie and he was gangbanged by 3 masculine men!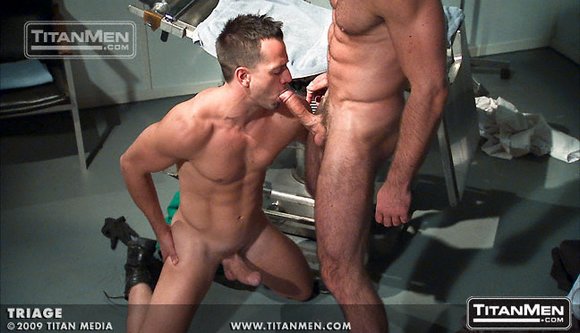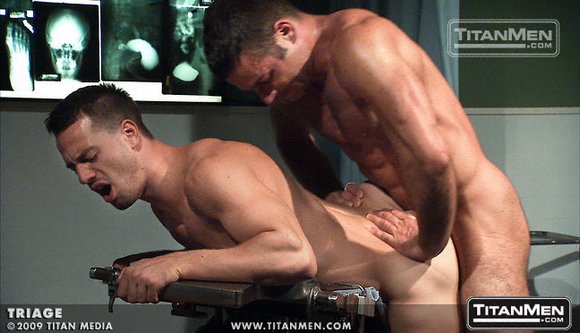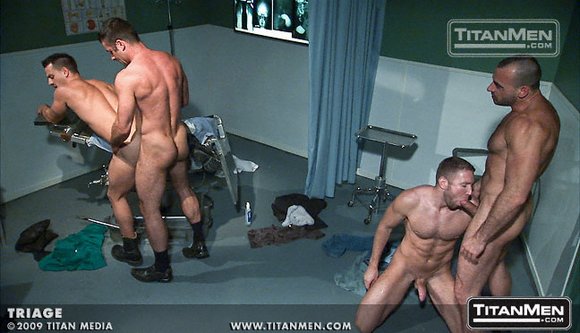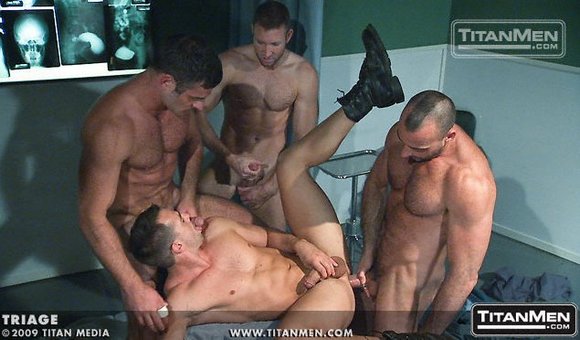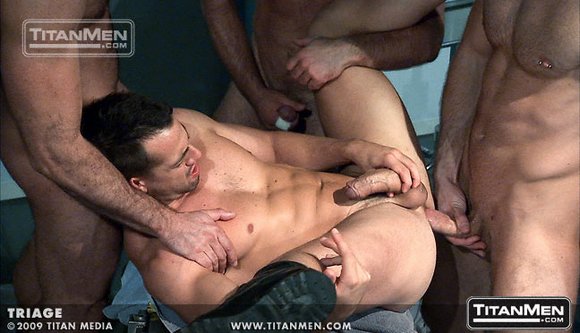 + Triage XXX Gallery | Marco Blaze XXX GalleryBelow are some behind the scenes video clips from his movie and Marco Blaze's live show in Paris.

Caught up with Marco Blaze and Frank Philipp as they were hanging out backstage waiting for the cameras to start rolling for their fetish scene.

Marco Blaze, Frank Philipp and Rick Van Sant on the set of the fetish scene.

This is my favorite clip! Marco Blaze's XXX Live Show at Club La Loco, Paris.
+ Triage XXX Gallery | Marco Blaze XXX Gallery