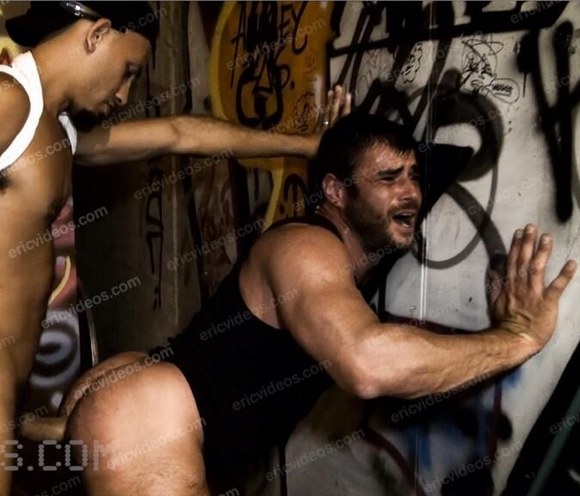 Hot and muscular newcomer Mike Dozer bottomed for Antonio Biaggi in his porn debut on Raw Fuck Club last month and you can watch him gets fucked by Antonio again in the new scene from Eric Videos. If barebacking is not your thing, don't worry. Mike recently filmed a scene with porn star Trenton Ducati for the upcoming Raging Stallion's movie "Hung Americans" and he fucked Marcus Isaacs on Hard Friction live show.
While we're waiting for his sex scenes from Raging Stallion, let's learn more about his hunky porn stud in my exclusive interview with Mike Dozer below and don't forget to follow him on Twitter @MikeDozerXXX.
Please introduce yourself, how old are you? where are you from? etc. Tell us more about your background.
Name is Mike Dozer, I'm 32 and from the Philadelphia area. I'm technically in Delaware, but surprisingly enough, most don't know where Delaware is located, so "Philly Area" seems to be the best way for people to identify where I'm from.
How'd you become interested in porn? How you got started in the the porn industry.
Ur curious to how I became interested in porn… well, I hit puberty… as for how I got started in porn? It was all by chance, I didn't really actively pursue it myself. A friend of mine asked if I bottomed, I said occasionally, his curiosity to see me bottom is kinda how it started. One day he called, and said it was all lined up and
all I had to do was email Dark Alley and it was a done deal. I emailed Dark Alley Media and a few days later I found myself in NYC filming with Antonio Biaggi.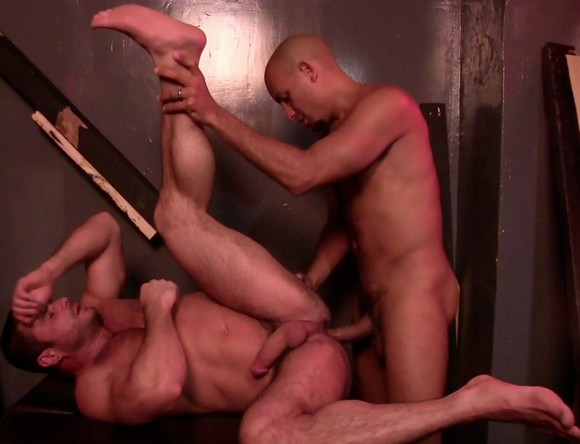 In your porn debut, you bottomed for Antonio Biaggi, one of the biggest dick in the industry. How did you prepare for that scene?
I figured go big or go home. I was honestly shitting bullts nervous about taking a cock that big, especially on camera. All the what if's started running through my head. I did the best i could to prepare mentally and physically. Antonio, as well as the guys from Dark Alley, were all really cool and some of the most down to earth guys I've met, I've kept in contact with them all and DO expect more scenes from me with Dark Alley.
Please tell us about the scenes you've been shot so far. What could you tell us about your current and future porn projects?
I'm still quite new so i don't have a huge number of scenes under my belt. Ive done scenes with Antonio Biaggi for two separate studios (Raw Fuck Club and Eric Videos), I have filmed recently with Trenton Ducati as well as Marcus Isaacs, both with Raging Stallion. Each studio I have worked with to my knowledge plans in filming more with me in the
future. I have additional work in discussion with Raging Stallion as well as possibly a few other studios.
What's your plan for doing gay porn?
As or what my plans are with porn, im kinda just going along for the ride. I'm meeting some awesome people and having a blast. Why stop now?
What's your thought about "Barebacking"?
Ha ha ha, I knew this questions was coming… my thoughts on "barebacking"? Well I'll keep it brief and I'm sure some are going to agree with me and others are gonna criticize me. Clearly I have no issues against it. Now i don't recommend going out and fucking anyone bare but when the moment arises and you know its a good situation, I say, spit on it and stick it in. Condom porn, great, we can promote safe sex, for those who plan on random hook-up, this is for you. Be safe and wrap that fucker up.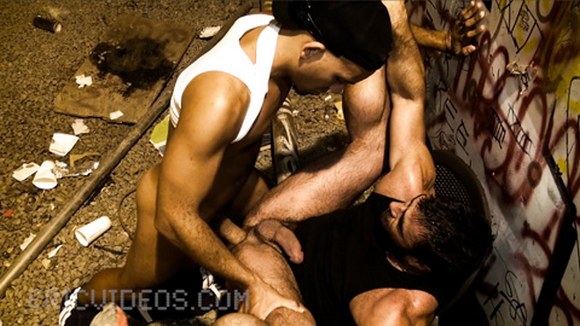 What is the porn fuck you are most proud of? Tell us about your favorite porn scene you have filmed so far.
I wouldn't say I was more proud of any particular scene, with being new to the industry I have learned a little on each set. However, Ericvideos, no set, it was quite the turn on shooting for him. I have only seen promo pictures and not the scene. Hopefully his camera captured the true moment i was in mentally, during that shoot.
Are you gay, straight or bi? If you're gay or bi, are you top, bottom or versatile in real life?
Don't worry guys, I'm not gay4pay… I'm just gay. 100% vers. Now as a porn actor I don't prefer top over bottom or anything like that, as in real life, who ur partner is sort of dictates the mood, position and role u mentally play during sex.
What's your favorite sex position?
Sex Positions, my favorite sex position, as boring as it may sound, is missionary, I get a huge rush from seeing facial expressions and being able to make out during sex.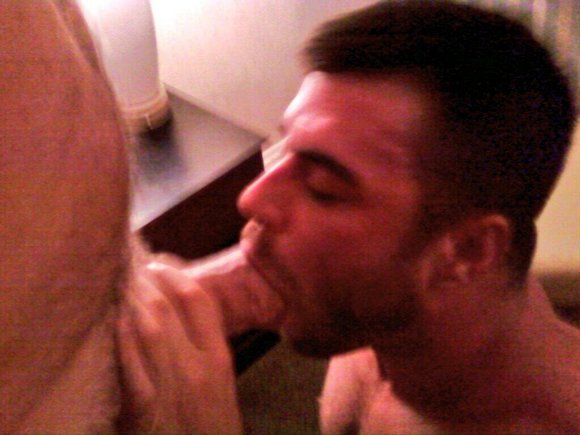 What's your favorite thing to do sexually? Any turn-ons or fetishes?
I'm really big into foreplay. I love sucking dick (to be blunt), also love a good rimming(giving or receiving). Often the foreplay lasts hours and then once fucking starts…BAM, done in 7 minutes.
Are you in a relationship? What could you tell us about your sex life?
Am I in a relationship?…hmmm, I'll keep that brief and I'll answer with "I'm still trying to figure that one out myself"… LOL
What is your ultimate sexual fantasy?
My ultimate sexual fantasy… well I can honestly say every time I tell someone one of these within a matter of weeks it ends up being a reality… so I'm pretty much all fantasied out at this point.
Who would you most like to work with in porn?
Well I've had two already off that list. Biaggi and Ducati were at the top and i plan on hammering away at that list. I've already spoken to a few, we are trying to make it happen, I've got one who plans of filming his exit scene for the industry with me, so rather than laying my list on the table, just sit back and watch. they are all gonna happen sooner or later.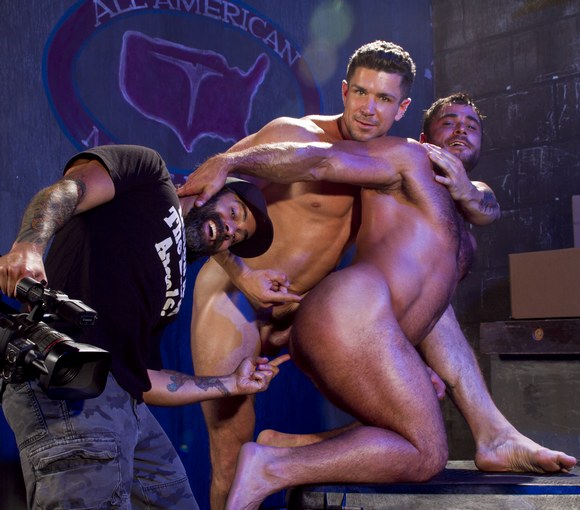 What's the funniest or weirdest thing that's ever happened to you during a shoot or during sex?
As for the funniest thing that has ever happened? At the time it wasn't funny, but in retrospect. i was filming a scene and right in the middle of a pop shot, we were interrupted by a family with kids… and I couldn't find my clothes. Was quite frantic and its on of those thing that when you look back, you just cant not laugh.
You have an amazing body, What is your exercise routine?
Thank you for the compliment with regards to my body, Its a part time job, literally. I'm a trainer so I spend several hours a day in the gym and I prefer a hands on approach. I do not have anyone do an exercise that I'm not going to do right along side of them. So my job keeps me quite fit, typically it 18-21 hrs in the gym a week, some
light workouts and some balls out workouts, depending on the client.
Real quick, I wanna thank everyone I've met in the industry, either mainstream or not so mainstream, You have all been awesome and I'm looking forward to working with everyone again.
Thanks