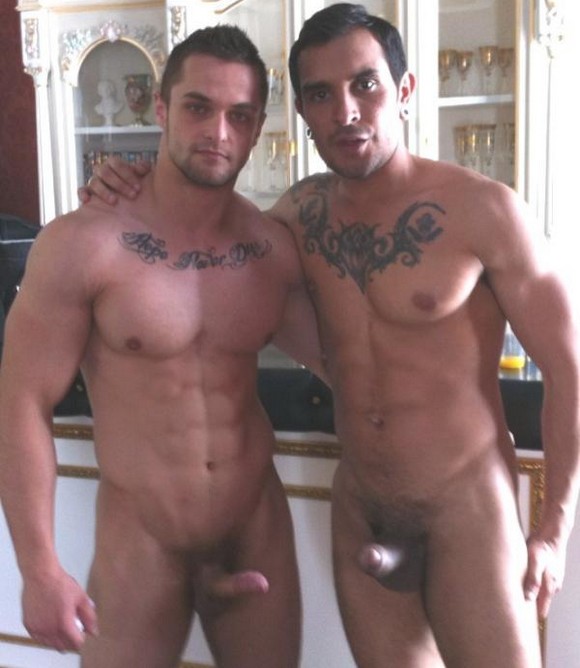 I found this good news for fans of Milos Zambo on Queer Pig. This muscle porn stud is working with KRISTEN BJORN! He's shooting porn in Tarragona, Spain. Porn star Lucio Saint shares some behind the scenes pictures from this upcoming Kristen Bjorn movie on his Twitter @Lucio_Saint. Looks like it's a foursome scene starring Lucio Saint, Milos Zambo, Diesel O'Green and Abel Pozsar.
Lucio Saint needs no introduction, He's a well-known porn star from Venezuela who starred in so many porn movies. Abel Pozsar is a talented bottom from Spain, he got fucked by Tim Kruger's huge cock at TIM TALES. I'm not familiar with Diesel O'Green, think he's a newcomer. He has a Twitter @DieselOGreen.
About Milos Zambo, I've noticed a fun tidbit about him. He appeared in many videos from BIG DADDY and WILLIAM HIGGINS. He got fucked bareback in every videos from Big Daddy while William Higgins only hired him as a top.
So it's pretty clear for his fans. If you want to see Milos Zambo as a muscle bottom, go to BIGDADDY.COM. But if you don't like bareback and want to watch him top, go to WILLIAMHIGGINS.COM.
I hope Milos would both fuck and get fucked in this new Kristen Bjorn movie. Fingers crossed.