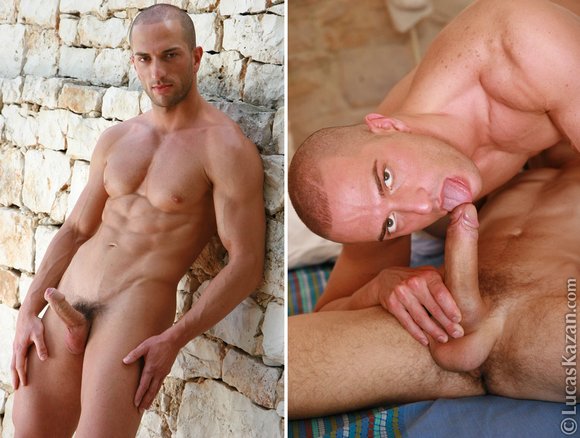 This Italian newcomer Bruno Boni is a strapping lad from Tuscany, Florence. He's the winner of Lucas Kazan's open casting calls in Rome, December 8th 2007 [iPod Download]. We can watch this Italian hunk in Italians & Other Strangers from Lucas Kazan. His scene partner is 'veteran' Alex Orioli, on loan from BelAmi.
+ Watch Bruno Boni XXX Casting
+ Watch Bruno Boni bottoms for Alex Orioli
+ Watch Bruno Boni Previews

Bruno Boni walks us through Lucas Kazan's audition process.
+ More at LUCASKAZAN.COM