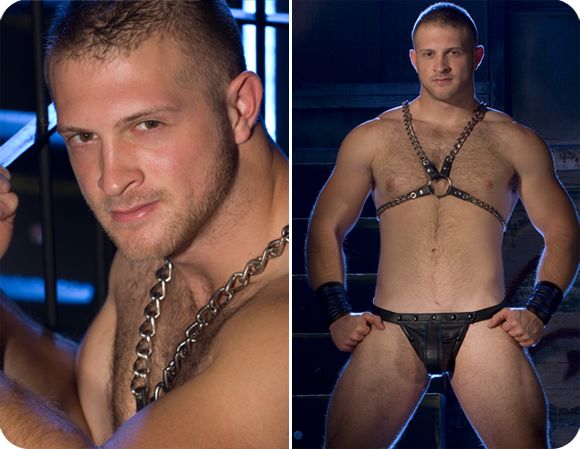 I just received this press release today. Hot House Entertainment announced its latest Exclusive porn star Paul Wagner. Paul submitted his application to Hot House after talking with fellow Exclusive Johnny Gunn about his interest in getting into the business. This 5' 11" 200 lb. hairy hunk made the decision to sign with Hot House the day after his first shoot with scene mate Josh West for the upcoming movie Skuff 4, the award-winning leather series
, slated for an April release online in the Hot House Backroom.
While I read this email, I thought that Paul Wagner looked so familiar. That's because I think he's Barry, the hunky versatile bottom Sean Cody's model who did 7 videos with that site. What do you think?
Oh, and I hope Hot House will pair him up with another muscular Exclusive Vince Ferelli soon 😉