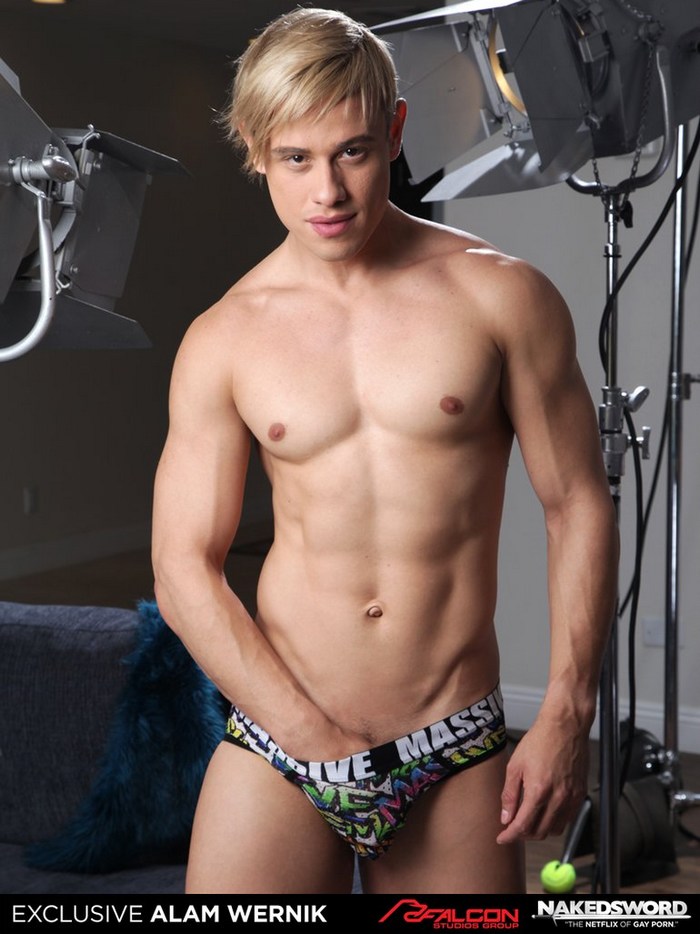 In case you missed it, I posted many behind the scenes video of Alam Wernick on the set of NakedSword in Fort Lauderdale last month here and here. Today they announced that he is the new Falcon Exclusive. (They just revealed the signing of Dave Slick the other day.)
Falcon Studios Group announced today that Instagram sensation, Alam Wernik, has signed an agreement to become the newest Falcon Studios Exclusive. The native Brazilian who grew up in Argentina will appear exclusively in Falcon Studios and NakedSword Originals releases.
Can't wait to see him in upcoming NakedSword's feature NO VACANCY and Falcon Studios' ZACK AND JACK MAKE A PORNO (being filmed in Las Vegas right now). Be sure to follow Alam on Twitter and Instagram.