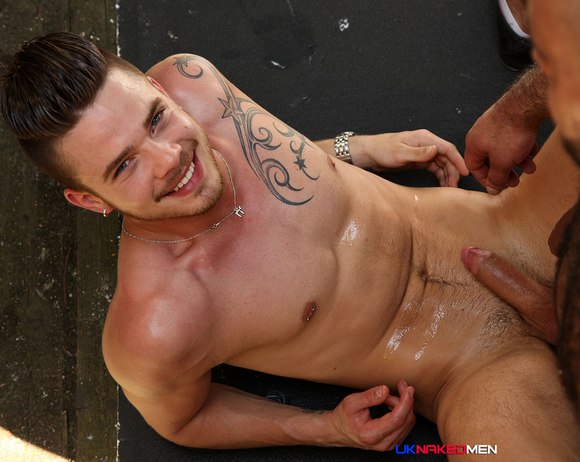 I've published many behind the scenes photos of UK NAKED MEN a couple of days ago. Those are pictures they shared on Twitter.
UK Naked Men team just sent me more photos from the set

They are very excited about this sexy newcomer Fabio Lopez. Fabio is 20 years old, French and very new to porn. He's so cute! I like this bright smile. They just filmed this scene last Sunday, they paired up Fabio with 32 years old Tony Thorn from Malta. Tony is a porn veteran, he's been shooting porn for 10 years. This is gonna be one hot scene!