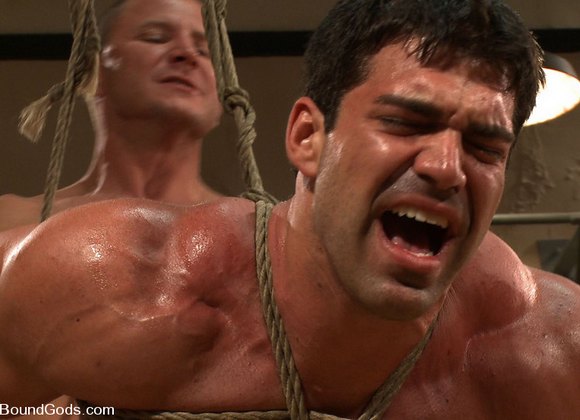 VINCE FERELLI's exclusive contracted with Hot House had ended then he shot some Transsexual Porn. What's the next porn project of this bodybuilder porn star? I had tried to find some news or clues about that for sometimes. All I have found is this photo from Twitter, he seems so happy at his birthday party with his scene partner Natassia Dreams back in March.
It turns out, after transsexual porn, bodybuilder Vince Ferelli works with kinky porn site BOUND GODS. This time he gets tied up, humiliated and fucked by "creepy janitor" Brenn Wyson.
Anybody has some more news about Vince Ferelli?