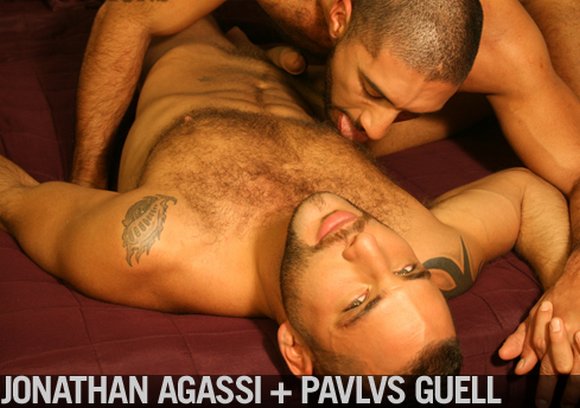 Lucas Entertainment just released the first scene from its new movie Spanish Seductions starring Jonathan Agassi and newcomer Pavlvs Guell in a hot flip flop fuck scene.
You can learn more about this Israeli gay porn star from this news report from Tel Aviv about Michael Lucas' Israeli films [MEN of ISRAEL, Inside Israel and Israeli Auditions] which features Jonathan Agassi and his mother on National Israeli Television!
I don't understand Hebrew but Mr. Lucas wrote that "Jonathan Agassi's mother stood proudly by her son, in full support of his career." I also posted some personal videos Jonathan Agassi uploaded to his Facebook.