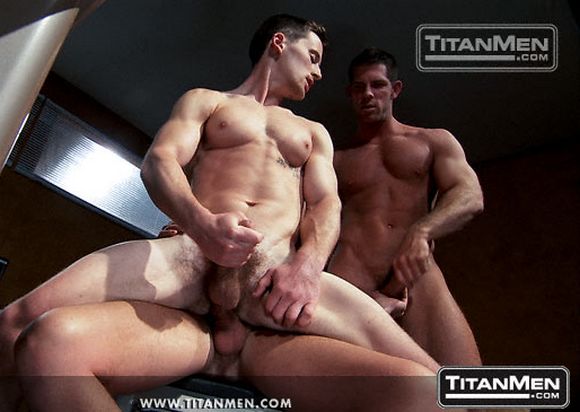 In the first scene of BAD CONDUCT, the newest TitanMen feature, you can watch the debut of new porn star David Dirdam. David has a ripped muscular body with long dick and he flip flop fuck with another muscular hunk Gio Forte.
Another hot sex scene from BAD CONDUCT features TitanMen's pocket-size bottom boy (with bouncy pecs!) Will Parker with fellow Titan Exclusive Dean Flynn take turns getting fucked by Slade.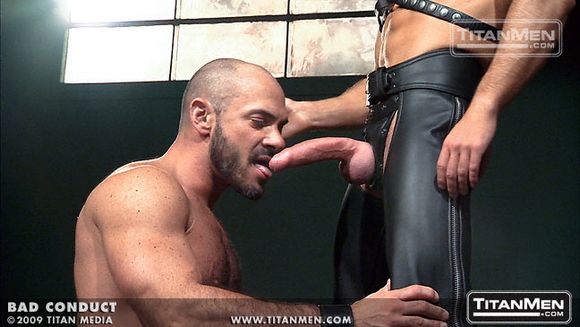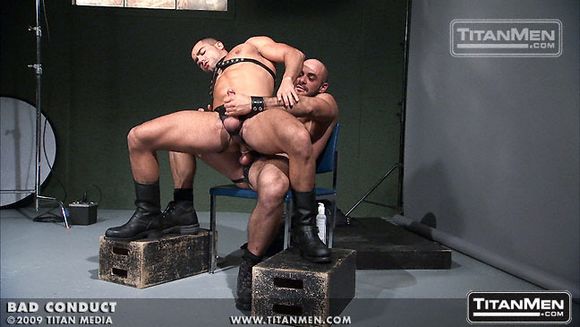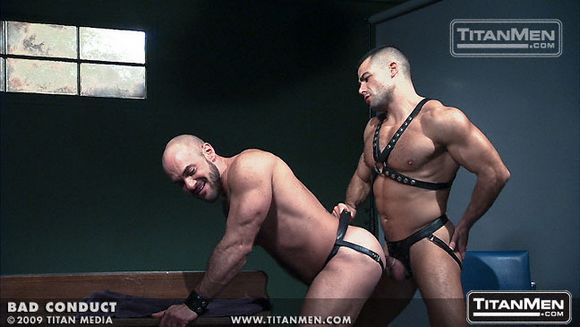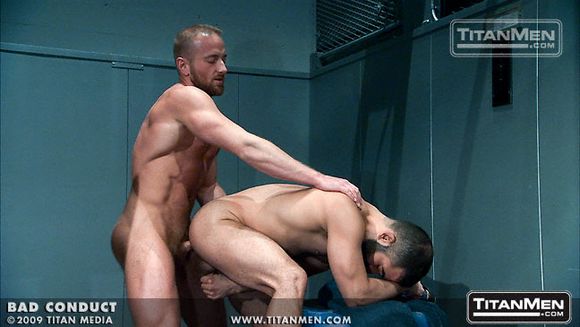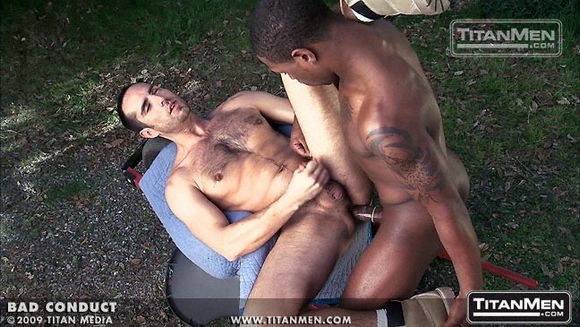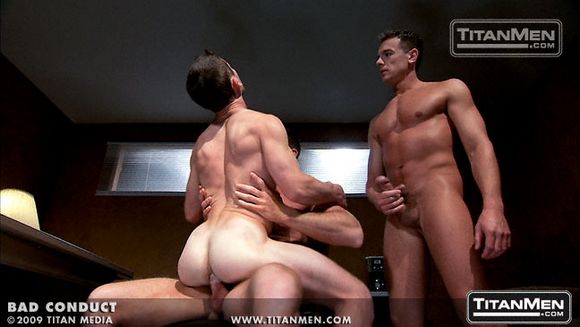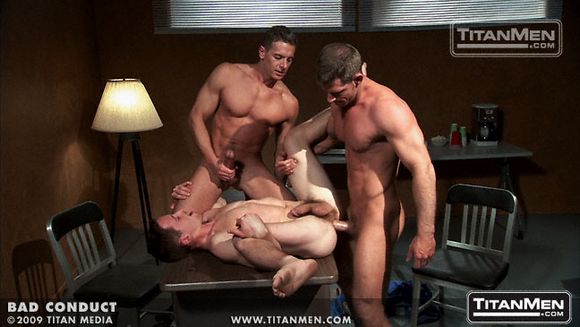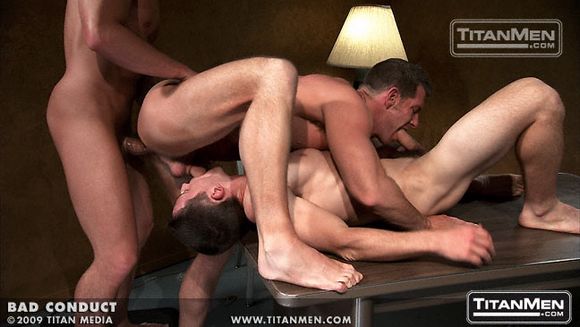 BAD CONDUCT Scene 1 Preview – Bursting out of his assless leather chaps, dark and handsome model David Dirdam and the equally muscular Gio Forte FLIP FLOP FUCK.