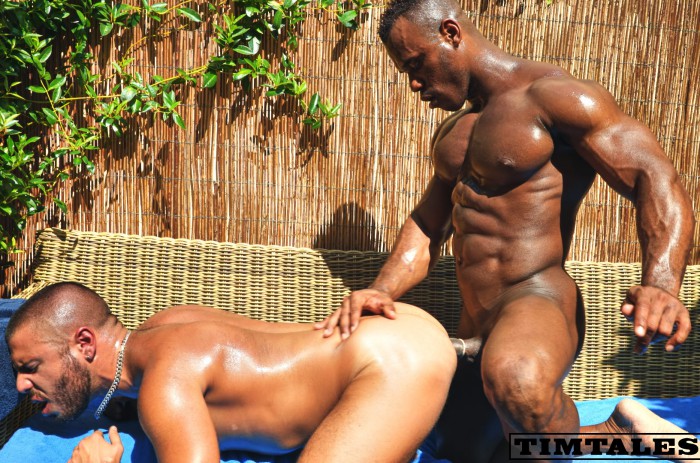 It's great to see bodybuilder Ridder Rivera back for more butt-fucking action and this time with hot bottom Chucho Martin. Check out the XXX trailer from this hot scene where Chucho Martin cums while getting fucked hard by musclebound Ridder Rivera below.
Bodybuilder Ridder Rivera Fucks The Cum Out of Chucho Martin @TimKrugerXXX @DairoJovelar @ChuchoMartinX

MORE ? (https://t.co/12fpQIqxps) pic.twitter.com/JX7RRV7ZCZ

— Queer Me Now (@QueerMeNow) September 13, 2017
It's the end of the summer but Ridder Rivera is in an unbelievable shape. He's a mountain of defined muscles, stronger than ever. Chucho Martin couldn't be more turned on by that muscle god. Our two Exclusives had such a strong connection. Chucho was on his knees, deepthroating Ridder's thick cock while admiring the view. Later, Ridder pounded that ass so hard that Chucho could barely walk the next day. I just can't stop watching those arms.. wow.
+ Bodybuilder Ridder Rivera Fucks Chucho Martin
+ More of Ridder Rivera | Chucho Martin