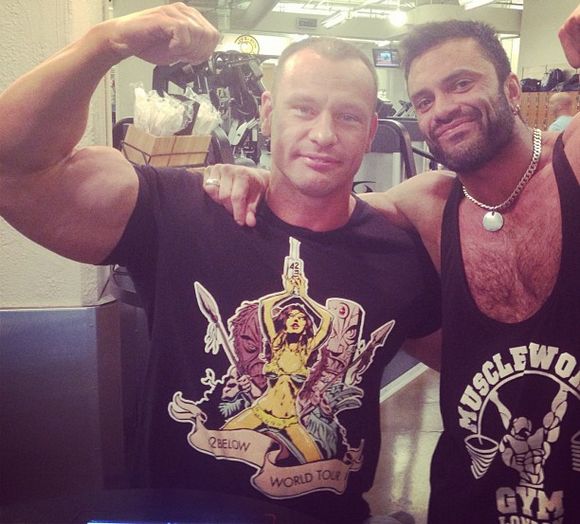 Muscle porn star Rogan Richards just shared this picture on his Instagram. "My coach while I'm in LA – his guns R as big as my torso!," Rogan tweeted.
Isn't that Chris Wide, former COLT exclusive porn star? I had a "porn crush" on this guy when he worked with COLT Studio. My favorite was his sex scene in Man Country.
I think it's sexy that former porn star is training another generation of muscular porn star 🙂 Rogan is in good hands. And you can see some more behind the scenes photos of Rogan Richards on the set of TITAN MEN in Palm Spring with Dario Beck and Hunter Marx below (Photos from Gay Daily Hot and Jesse Jackman's blog.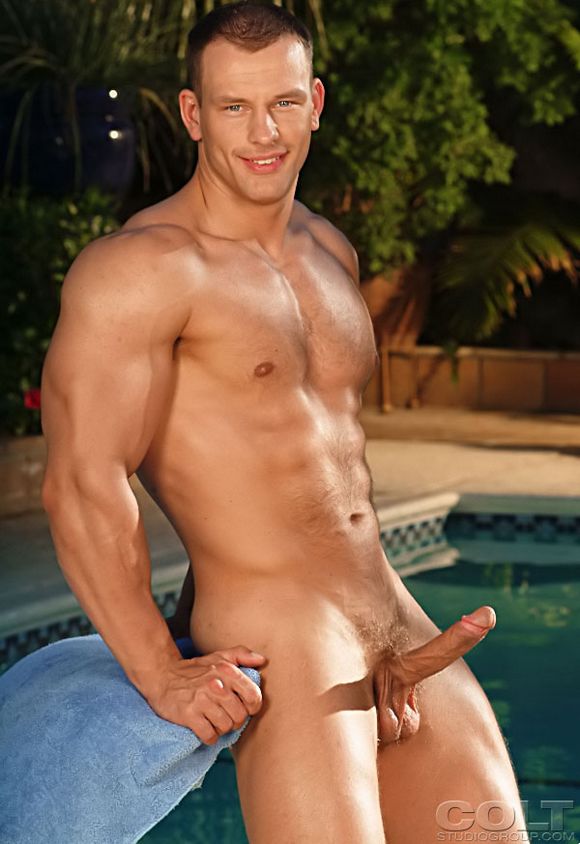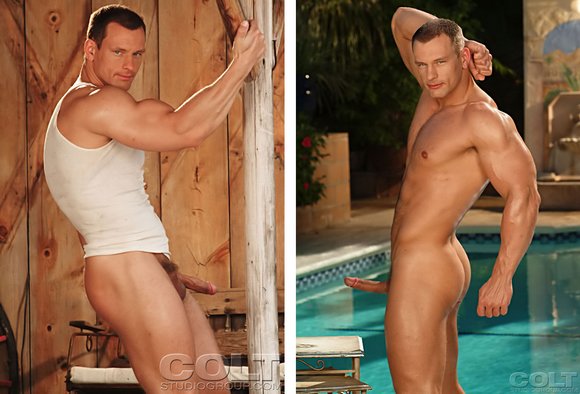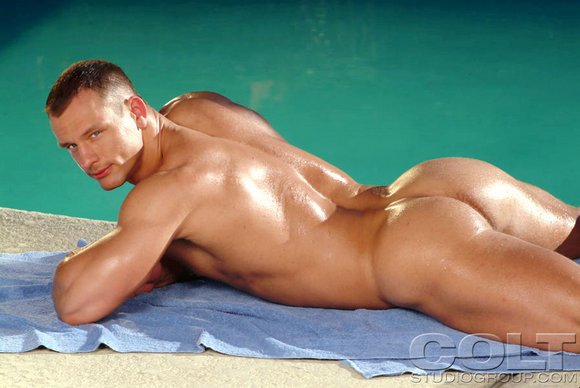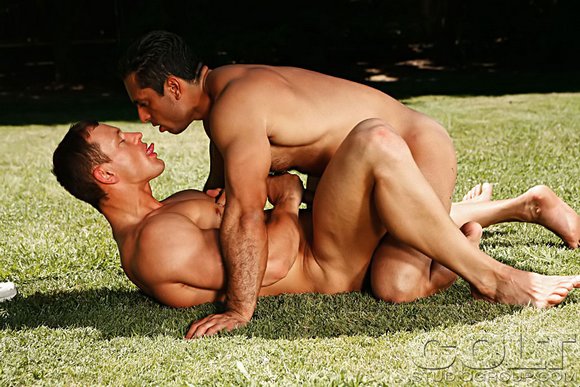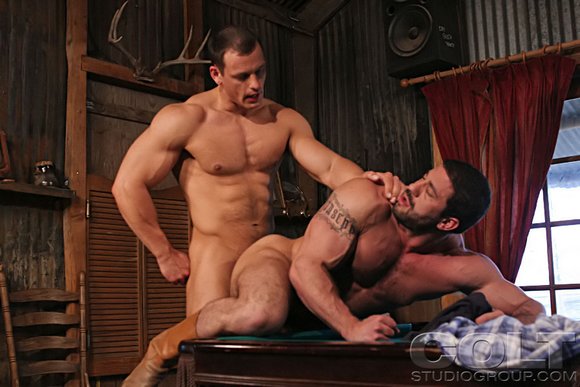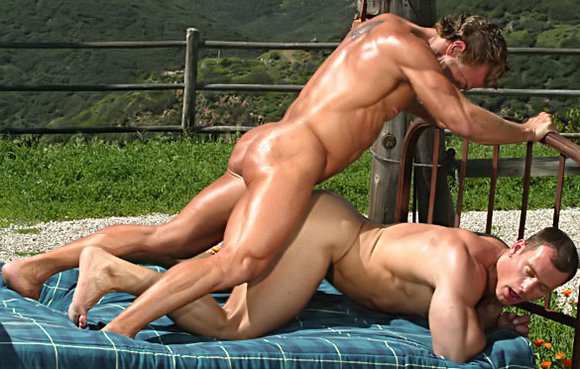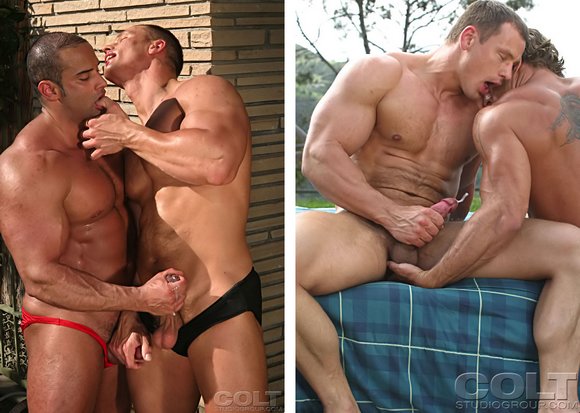 + CHRIS WIDE at COLT STUDIOS