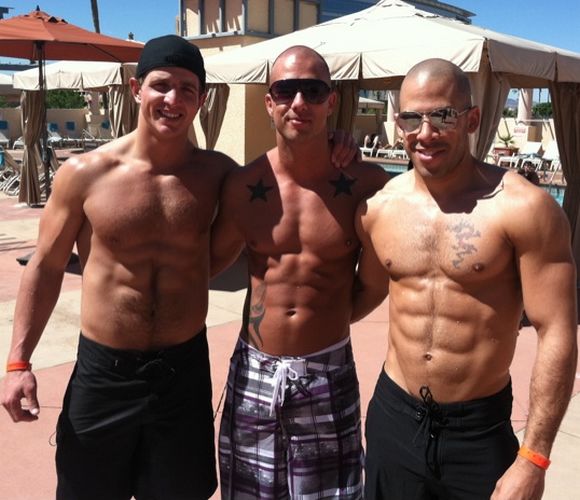 The Phoenix Forum is an event for adult webmasters held in Phoenix, Arizona. And this year I found many pictures of hot gay porn stars like Marcus Mojo, Rod Daily and Kyle King from people who attended the event – Jason Sparks' Twitpic, Naked Sword's Twitter, Gay Porn Blog, SilviOMFG, PimpsPromo.com and Nalem.com.
Jasun Mark of Cocksure Men also posted many photos at his blog Gay Daily Hot, including 2 interview videos with Cody Cummings and Trystan Bull.
I like Marcus Mojo's hairy chest and Donny Wright looks cute with glasses!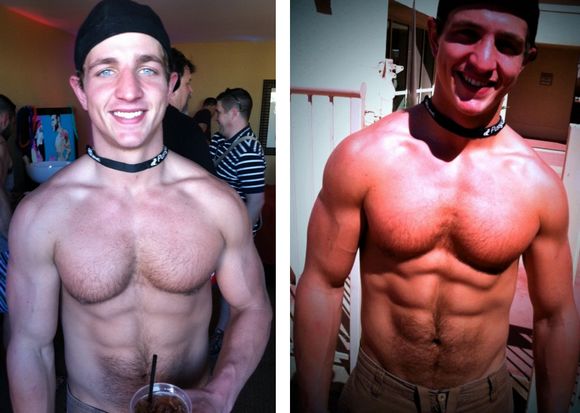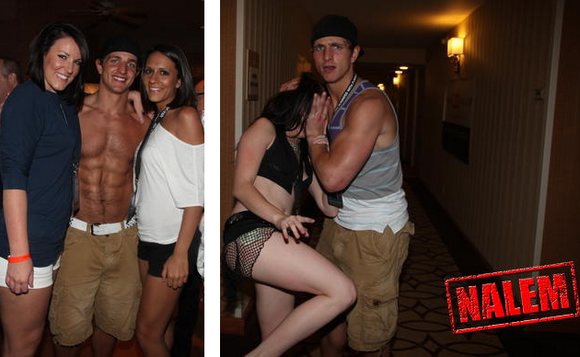 I really like Marcus Mojo with hairy chest. He shouldn't shave his chest hair any more in next videos on MARCUSMOJO.COM. By the way, what's he doing with that girl in that last photo I found on Nalem.com?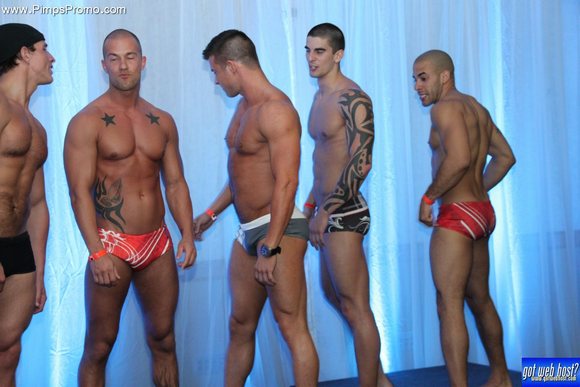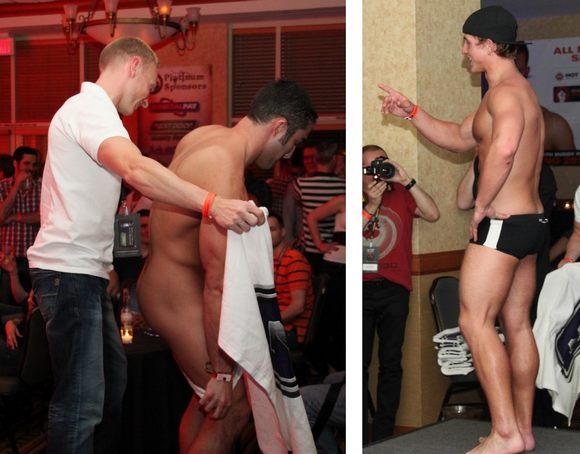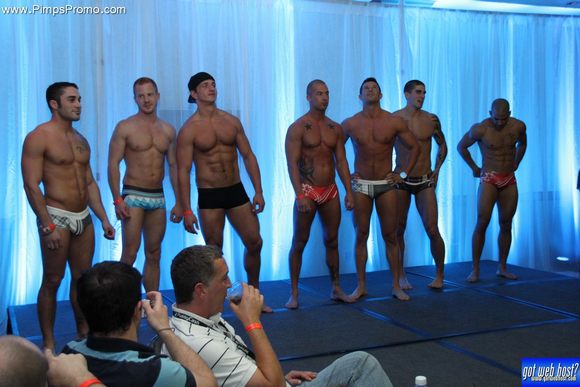 Next Door Studios put on a fundraiser to raise money for AIDS research. Hot gay porn stars Marcus Mojo, Rod Daily, Austin Wilde, Samuel O'Toole, Kyle King, Tyler Torro, and Blu Kennedy did a swimwear fashion show, then an auction to remove and keep the shorts the model was wearing.
For more pictures of this event, go to PimpsPromo.com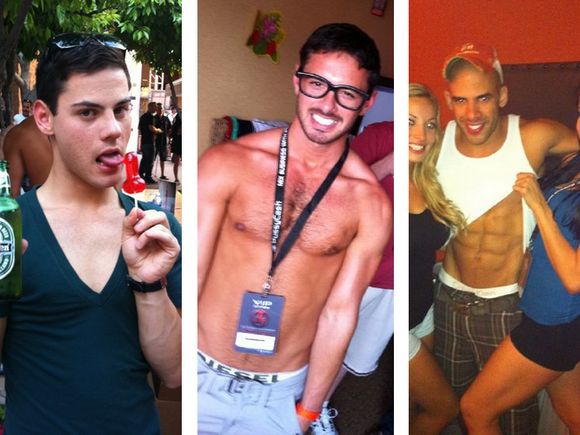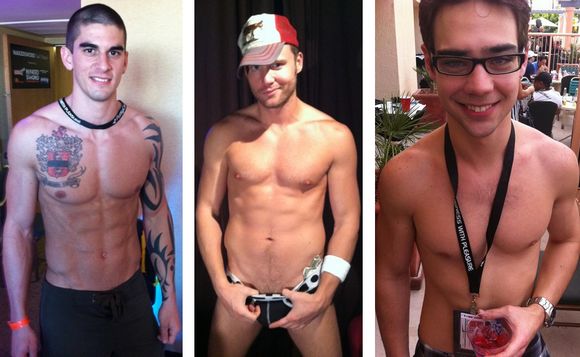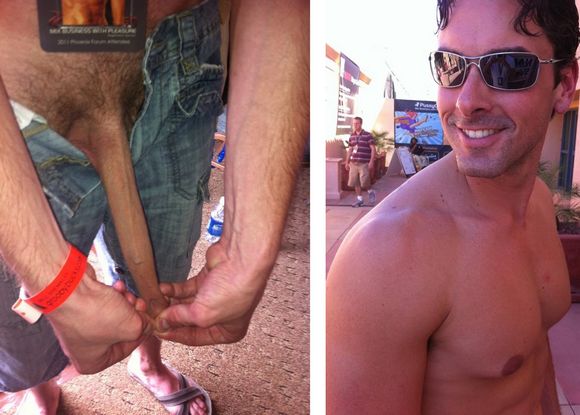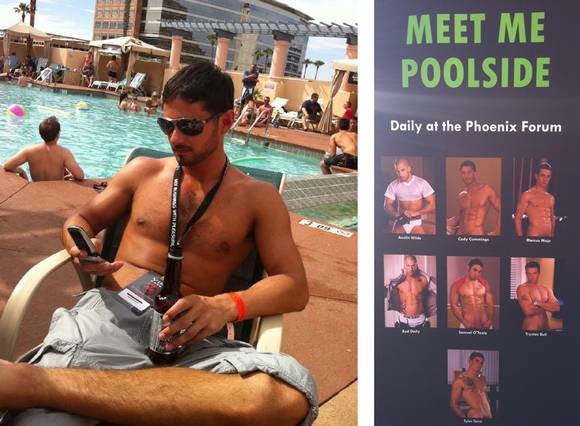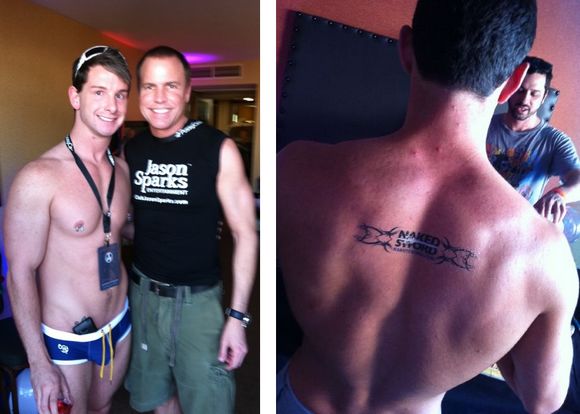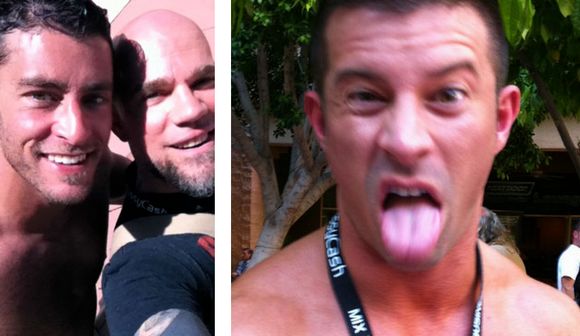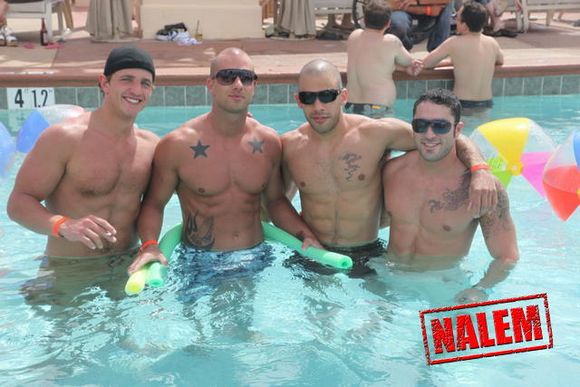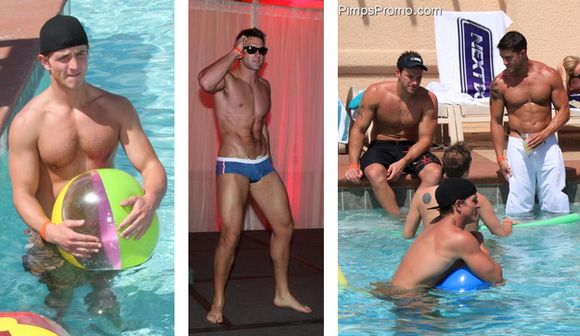 Source: Gay Daily Hot, Jason Sparks' Twitpic, Naked Sword's Twitter, Gay Porn Blog, SilviOMFG, PimpsPromo.com and Nalem.com