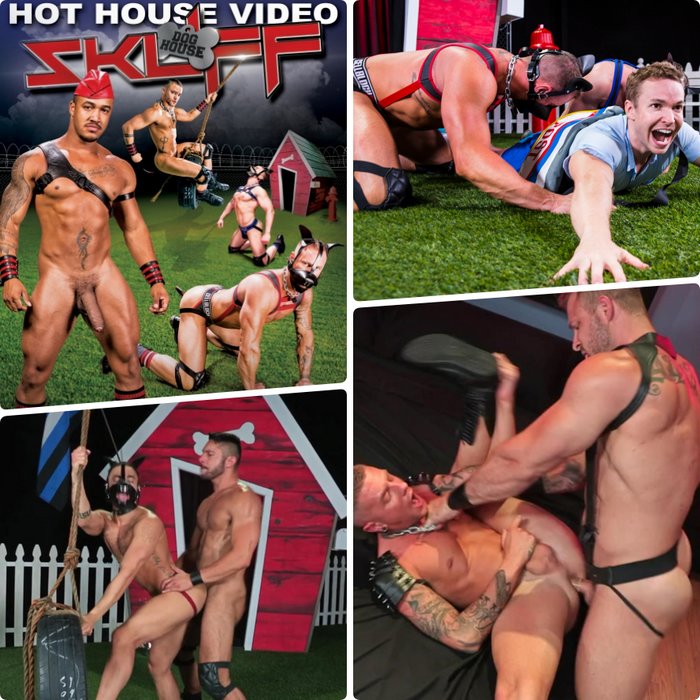 From the first scene where a mailman played by Gabriel Cross gets attacked and fucked by two dogs Michael Roman and Jake Ashford, you know this is not your ordinary gay porn movie.
Hot House's upcoming movie SKUFF: DOG HOUSE is directed by Nick Foxx. I posted many behind the scenes pictures here and here. It features unique sex fantasy like Trenton Ducati training his dog Skyy Knox, Seth Santoro giving his puppy Beaux Banks a bath, Danny Gunn bottoming for Austin Wolf, and musclebound Jason Vario dominating Gabriel Cross. Check out the XXX trailer below.
[UPDATE] The first scene of SKUFF DOG HOUSE: Michael Roman, Gabriel Cross & Jake Ashford 3-way is now online.
Welcome to the world of 'Skuff: Dog House', where puppies please their masters and the reward for good behavior is always a nice fat dick. Sit back and watch director Nick Foxx's latest as the pups of Hot House sniff bulging crotches, gnaw on big fat bones, and get their asses humped doggy style!
When mailman Gabriel Cross takes too long to deliver the mail to the 'Skuff: Dog House', pups Michael Roman and Jake Ashford wrestle the him to the ground before sniffing and humping his butt.
Trenton Ducati is training puppy Skyy Knox in the yard and when Skyy carries out every command perfectly, he's rewarded with Trenton's big curvy cock planted firmly in his tight ass.
Beaux Banks is one stinky pup and Seth Santoro gives him a bath in the yard. Beaux nibbles on his daddy's bone to make it nice and hard before Seth screws the pooch and rewards his best friend with a snout full of jizz.
Danny Gunn has been a good boy in his cage while his daddy, Austin Wolf, has been away. Austin lets Danny out to play and stretches his hole before fucking the cum right out of him.
Jason Vario has his pup slave, Gabriel Cross, on a tight leash. Gabriel will do anything to please his daddy and after getting slammed doggy style, Gabriel takes a fresh load of cream on his panting, begging schnoz. Whatever your desire, these obedient pups will deliver. Who let the dogs out of the 'Skuff: Dog House'? Hot House, of course!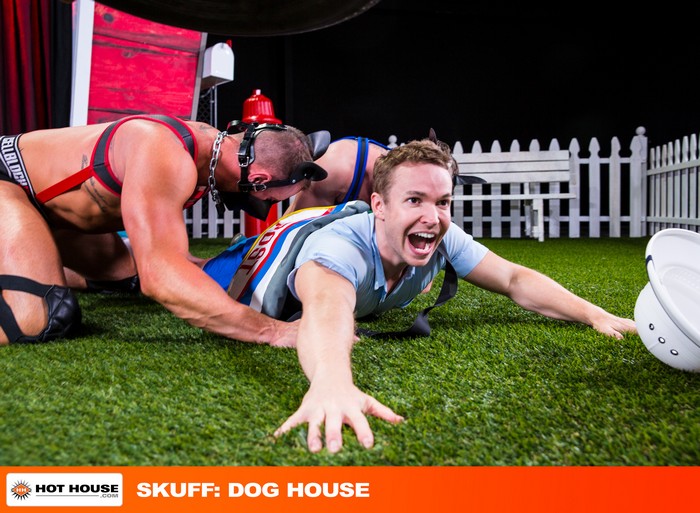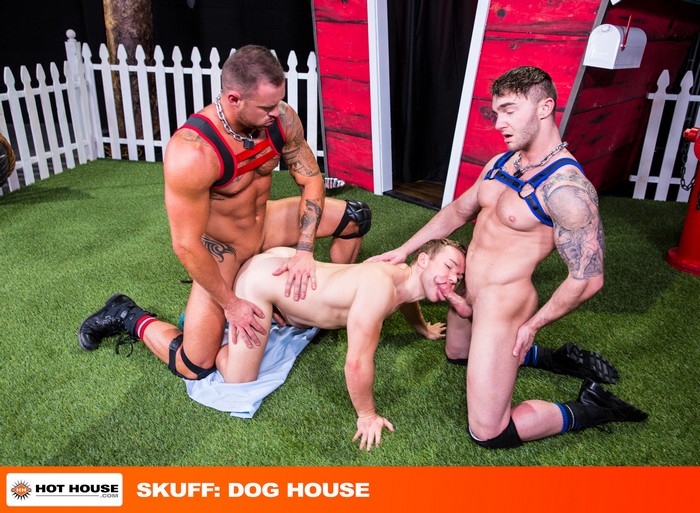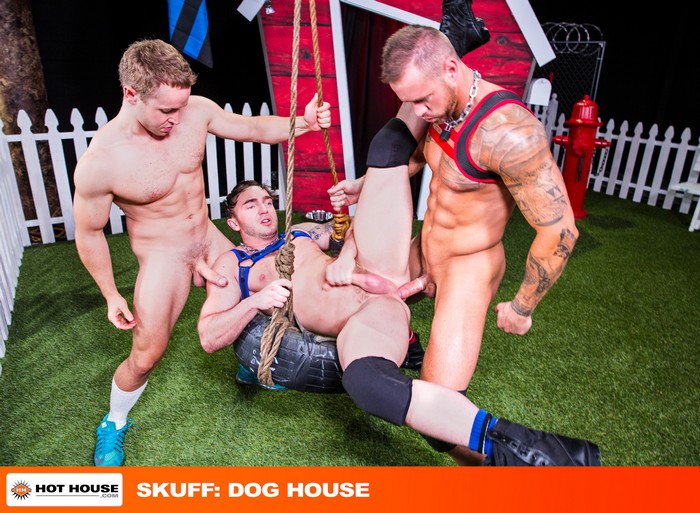 + Michael Roman, Gabriel Cross & Jake Ashford in SKUFF: DOG HOUSE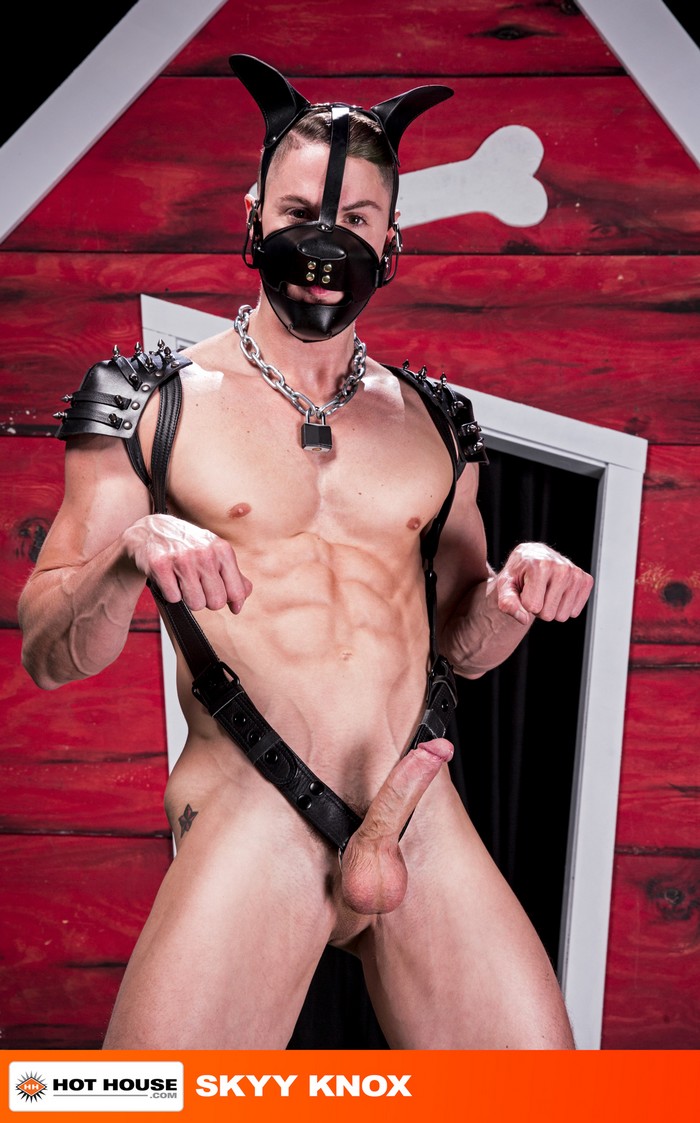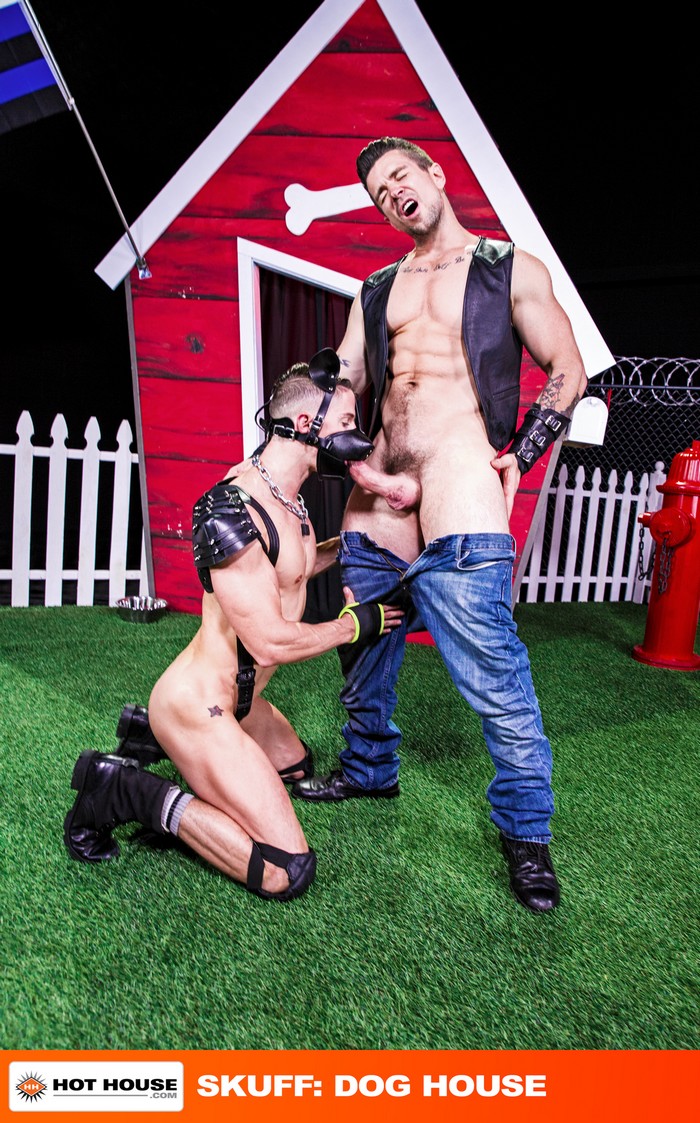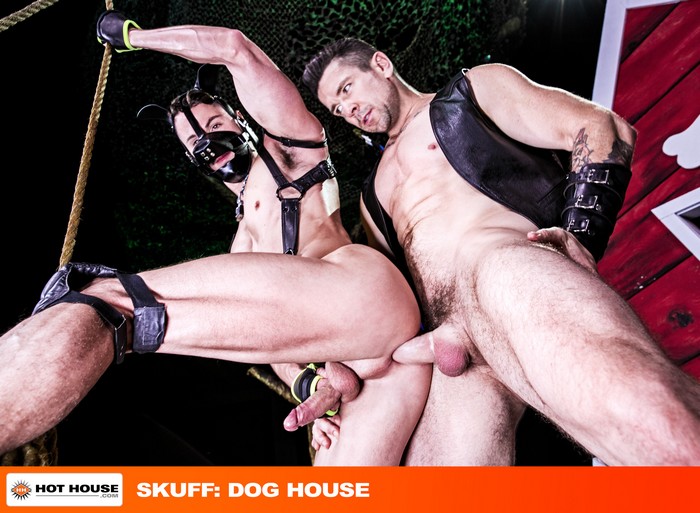 + Trenton Ducati Fucks Skyy Knox in SKUFF: DOG HOUSE [Coming Oct 26]