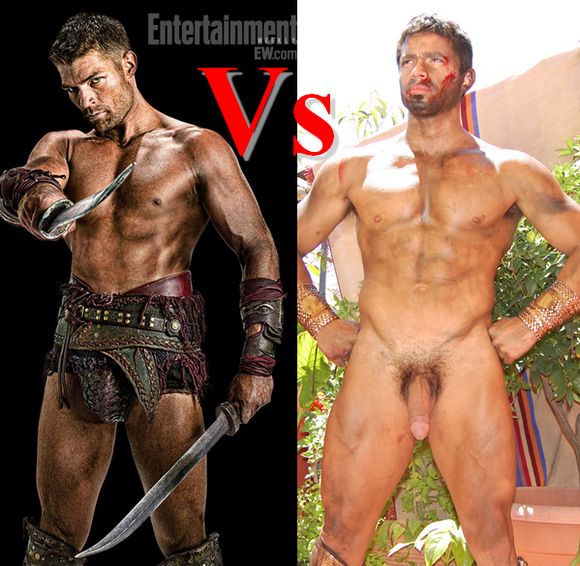 The second season Starz' softcore porn Spartacus is coming next year. Entertainment Weekly has the first look of the new Spartacus, Liam McIntyre. And just in time for the release of Spartacus: Vengeance teaser at Comic Con, porn star Francesco D'Macho and his Stag Homme Studios help you visualize the gay porn version of this hit show for those of you who like to watch beefy and muscular gladiators and Roman soldiers having sex.
In the latest video from Stag Homme titled S.P.Q.R., You can watch muscular newcomer Eliad Anastos and Francesco D'Macho as two Roman soldiers who take turns fucking each other after a brutal fight.
With two different kinds of "Sword Fight" which one is hotter? Mainstream Spartacus or porny S.P.Q.R.?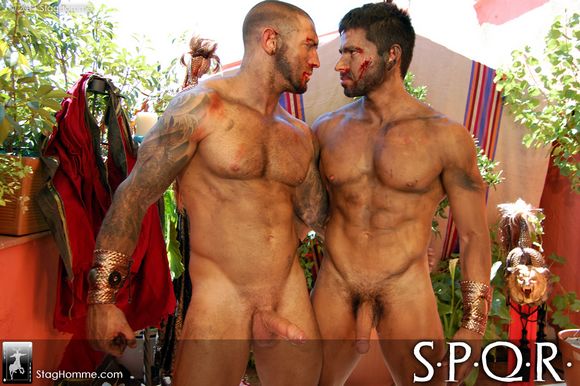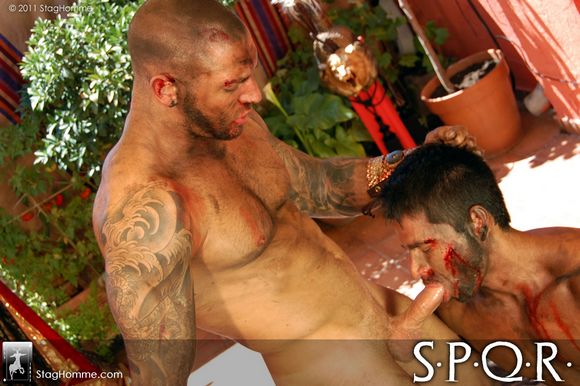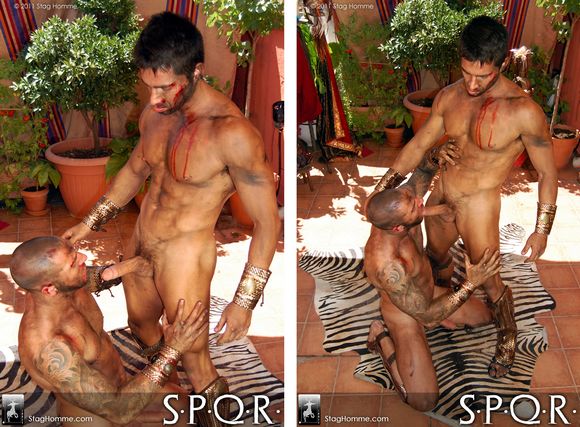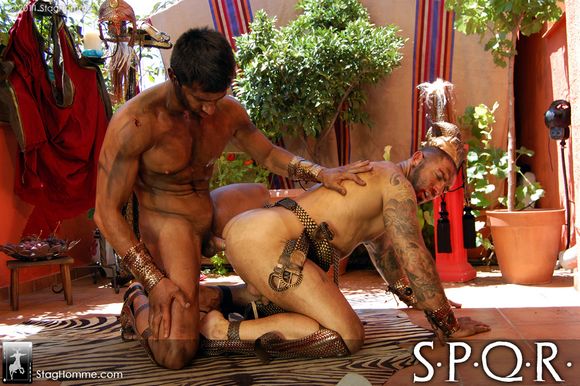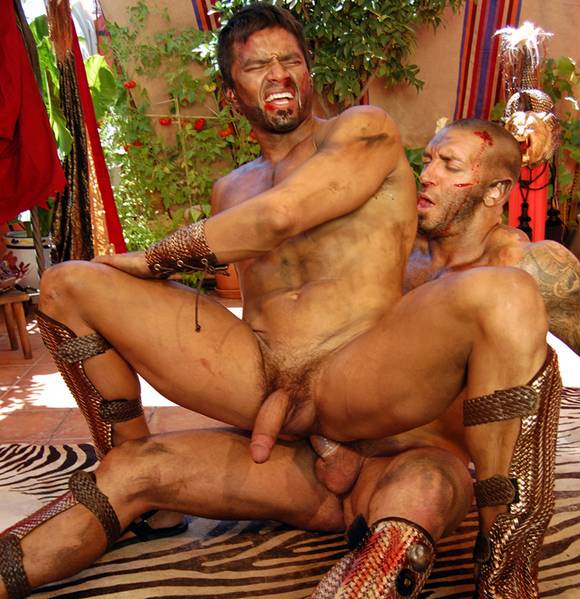 + More of Francesco D'Macho