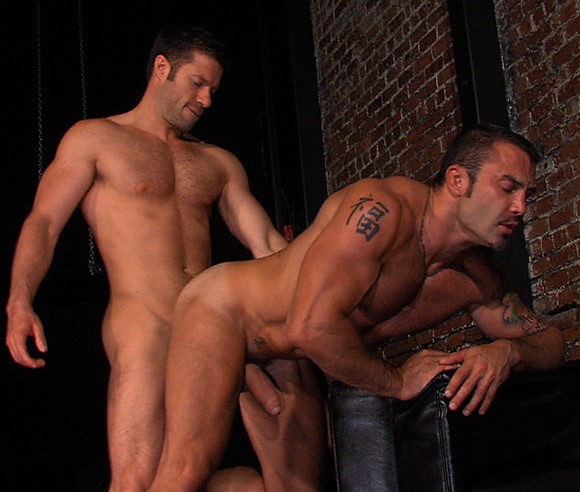 Yay! Looks like gay porn just got another muscular power bottom! Last week I reported that Titan Men just signed George Ce to exclusive contract. Now you can watch this beefy guy George Ce gets fucked by Tristan Jaxx in the new movie Wide Open from Titan Men. I think George looks great!
And thanks to one of my readers, zwight, who pointed out that Geroge Ce used to do porn with Kristen Bjorn years ago under the name Vito. He appeared in two Casting Couch video: He flip fucked with Luciano Prado in #66 and bottomed for Alex Ferrari in #69.
Don't forget to follow them on Twitter @George_Ce_Titan and @DjTristanJaxx.