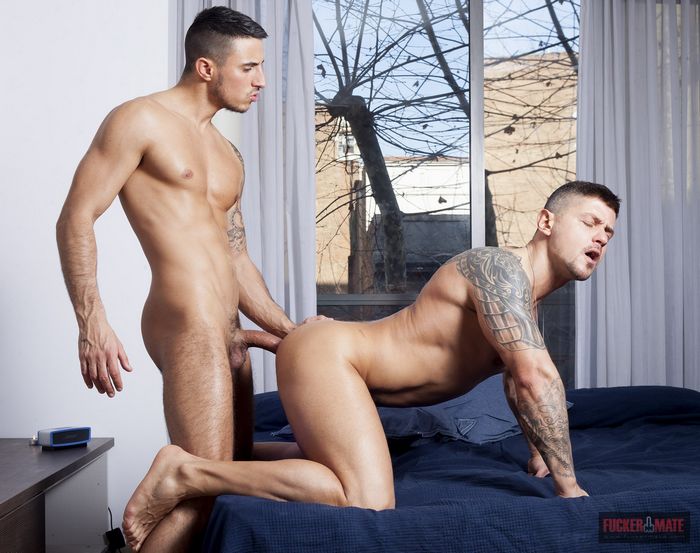 Today is a good days for fans of sexy Spanish porn star Klein Kerr because he has two sex scenes released today. You can watch Klein Kerr fucks Zander Craze bareback in the first scene from the new porn movie Cum-Pumping Papis from Lucas Entertainment.
He also shows his versatility in the new video from Fuckermate where Klein Kerr and Goran take turns fucking each other.
And in case you missed it, here's the video of Klein Kerr and his boyfriend Massimo Piano kissing in Chapstick Challenge.