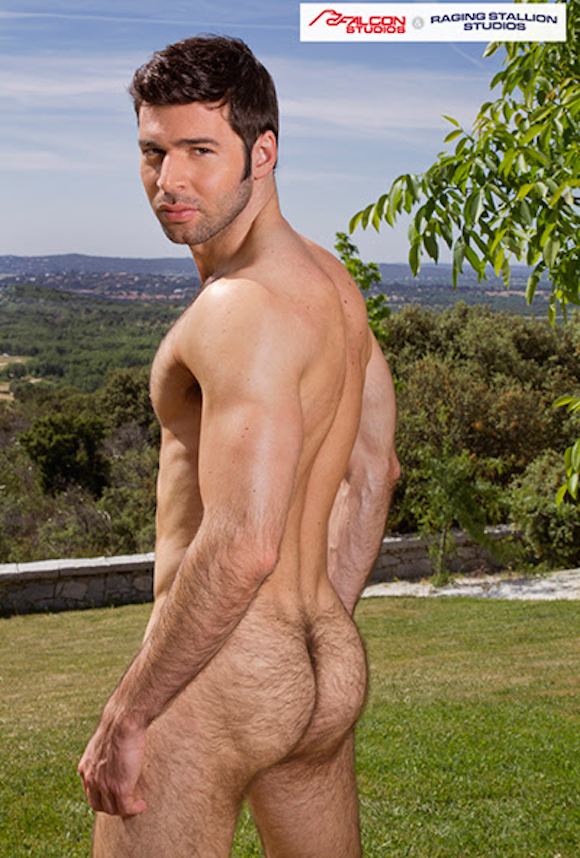 Porn star Dario Beck was Titan Men exclusive model for quite sometime. And today Falcon and Raging Stallion Studios just announced they have signed an exclusive contract with this hot porn star. Actually, you can hear this news from Dario himself. Check out the exclusive shout out video from Dario to readers of Queer Me Now below.
His first scene for Raging Stallion is from the movie called "Gran Vista." It was filmed in Spain last May. I posted many behind the scenes pictures from this movie here, here, here, here and here.
In this scene, Dario Beck gets fucked by Abraham Al Malek. It will be released this Friday, 18th.
They will also release a free "solo jerk off interview" of Dario Beck in tomorrow's issue of HUNT.
Falcon & Raging Stallion Studios announced they have inked an agreement with Dario Beck to appear exclusively in releases from the gay adult giant. Beck's first scene for the studio also stars Abraham Al Malek in his Raging Stallion debut directed by Bruno Bond. They meet for a steamy poolside rendezvous at a vacation home near Madrid, Spain, and Al Malek delivers his huge endowment deep in Beck's willing, eager and hairy ass. The scene debuts as a World Premiere on RagingStallion.com tomorrow, July 18.