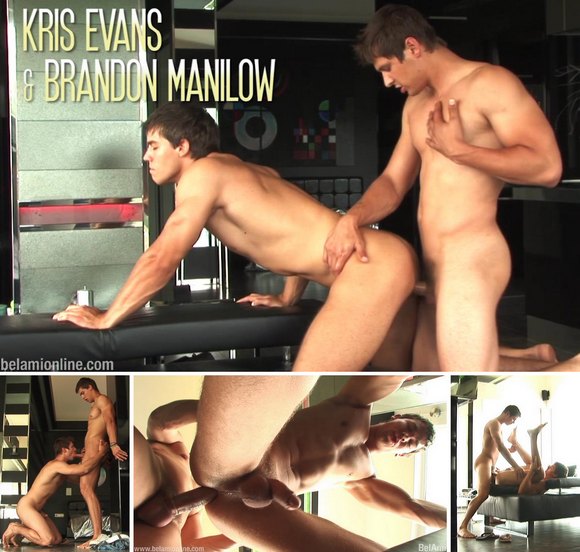 Last week I broke the news that the new Mick Lovell's sex scene will be released on November 8. Today I have another great news from BELAMIONLINE.COM. They are releasing this hot video gay porn star Kris Evans gets fucked by one of Bel Ami's most popular models Brandon Manilow!
Bel Ami has teased us about this scene for years now. I first posted the pictures of this sex scene between Kris Evans and Brandon Manilow back in 2011!
Coming next month we have a hidden treasure from our archive. Not quite part of our 'Fucking Kris' series, because it was filmed during the time we were still working with condoms, we have the incomparable Brandon Manilow fucking Kris Evans.
This is a hidden treasure indeed. 🙂 This video Kris Evans gets fucked by Brandon Manilow will be online November 22.
Check out the hardcore trailer below and don't forget to watch Kris Evans gets tag-teamed and bottoms for Kevin Warhol.