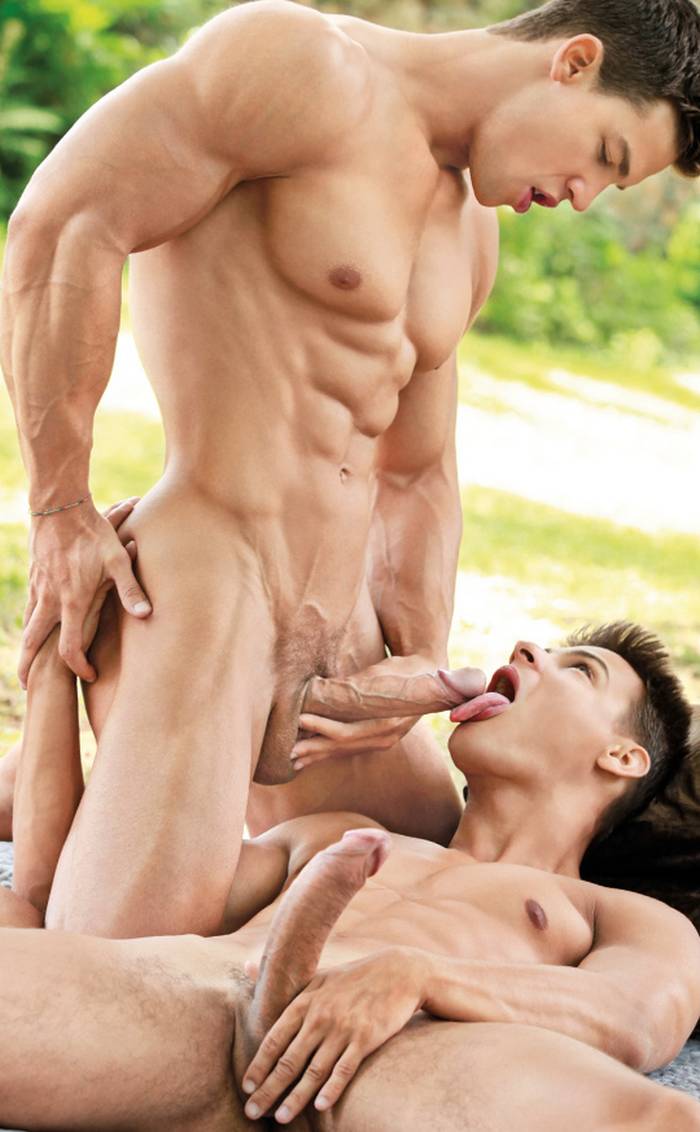 BelAmi just released a preview video of the upcoming sex scenes this June and one of the highlights for me is definitely this sex scene between muscle god Kris Evans and Andrei Karenin. Both of them have bodies of a Greek God like you can see in Addicted Soaked & Loaded and Bravo! Addcited ad campaigns. You know what? I've been waiting for this scene since I posted those behind the scenes pictures back in July 2015! This scene Kris Evans fucks Andrei Karenin condom-free will be available online later this month. Can't wait!
They also just released a new episode of the behind the scenes documentary "Greek Salad" which includes a behind the scenes look at Kevin Warhol, Jamie Durrell & BBastian Dufy's hot 3-way and hottie Hoyt Kogan jerking off.
And as I reported in April, June is the month BelAmi plan to release its big summer porn series LAST SUMMER IN GREECE (shot on location in Mykonos, Greece). And from what I heard, Part 1 of this series is a SIX-WAY fuckfest!