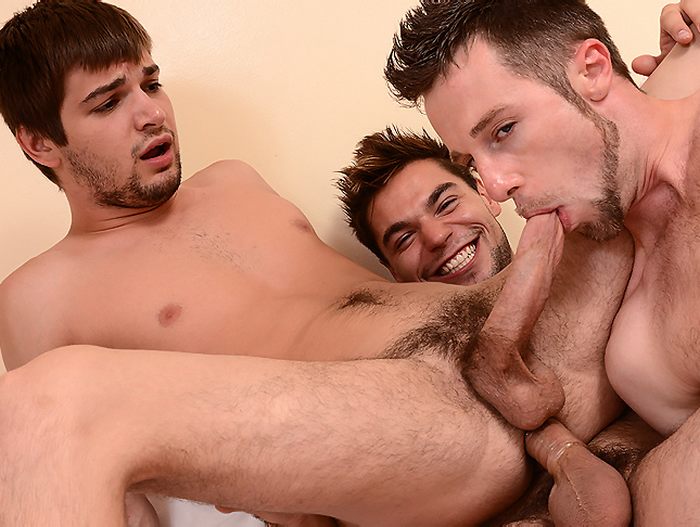 Things to look forward to from MEN.COM this month. They will be having a brand new TOP TO BOTTOM scene coming out on August 28th. Who do you think that top gay porn star who will get fucked for the first time would be?
They also released preview videos of the upcoming sex scenes until August 27th on the website. The video that caught my attention is this new orgy scene which features two power bottoms Johnny Rapid and Kurt Wild together.
Kurt Wild is a straight guy with kids and he got fucked by so many huge cocks in so many sex scenes before he left the industry. Johnny Rapid pretty much has the exact same profile and he started shooting porn in 2011. Now that Kurt has returned to porn, it's interesting to see these two together. The video is Son Of A Preacher Man Part 3 which will be released on August 21th. It's an orgy starring Kurt Wild, Johnny Rapid with Vadim Black, Aspen & Scott Riley. (It looks like Scott Riley is the only openly-gay model in this scene.)
How about Kurt Wild and Johnny Rapid getting gangbanged together next time?