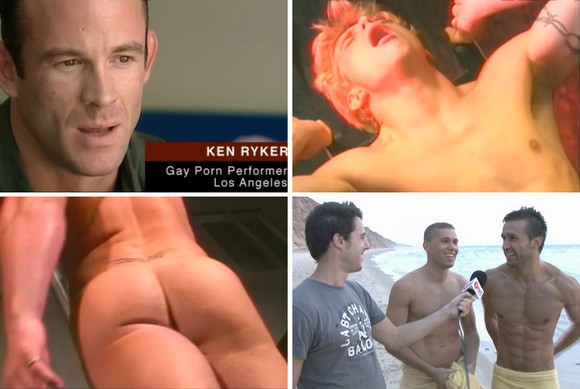 I always want to watch this documentary, Sexplorations, on Here! Too bad, this channel is not available in my country. I'm so glad and thankful Baxter's Briefs posted the entire episode 9 from the first season of Sexplorations on his blog! This episode talks about the number of heterosexual men who have performed in gay porn for the past twenty years. And the scientific discussion regarding homosexuality in the middle of this video is quite interesting.
They also interview and feature tons of gay porn actors – Jason Adonis, Chad Hunt, Jeff Stryker, Ken Ryker, Ryan Idol, Billy Brandt, Mark Dalton, Fernando Nielsen and the late porn actor Rocky.
And include footage from many gay porn movies such as Making It With Kristen Bjorn, Warehouse of Sex and Angel Blue.