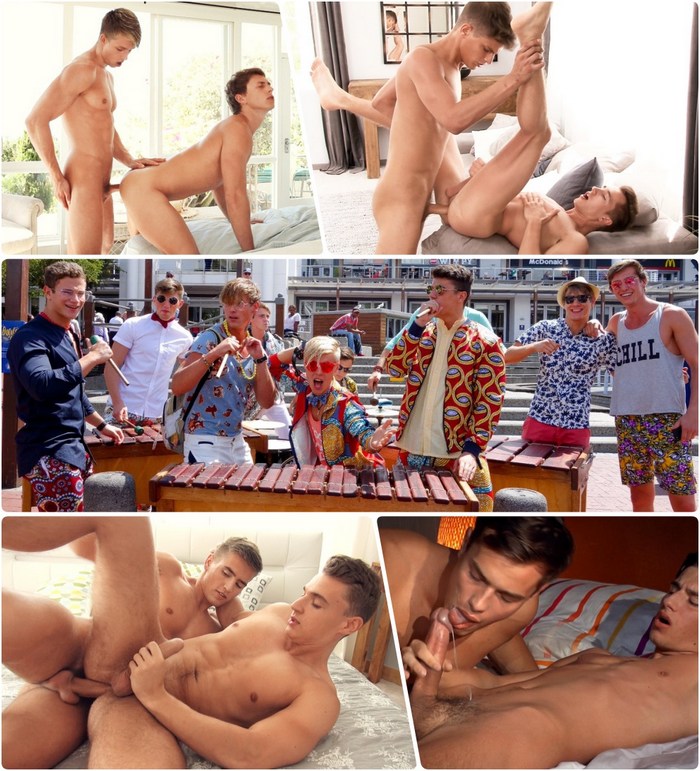 More BelAmi models are arriving in South Africa. I have some behind the scenes pictures of hotties Eluan Jeunet, Serge Cavalli, Kirk Gauguin, Derek Caravaggio along with many more models in Cape Town for the BelAmi Boys Back In Africa LIVE.
They also just announced that this Friday, March 9th, 10 BelAmi gay porn stars will have a Karaoke Party at their private villa in Cape Town and you are invited to join them. Don't miss the live broadcast of this BelAmi gay porn stars' Karaoke Party at 8am – 10am PST (11am – 1pm EST) on FLIRT 4 FREE.
And don't forget to check out these hot sex scenes from BelAmi and Freshmen: Nils Tatum fucks Ryan McKenna, Dean Cooper gets fucked by Jason Bacall, Hoyt Kogan fucks Nate Donaghy and Raphael Nyon bottoms for Danny Defoe.