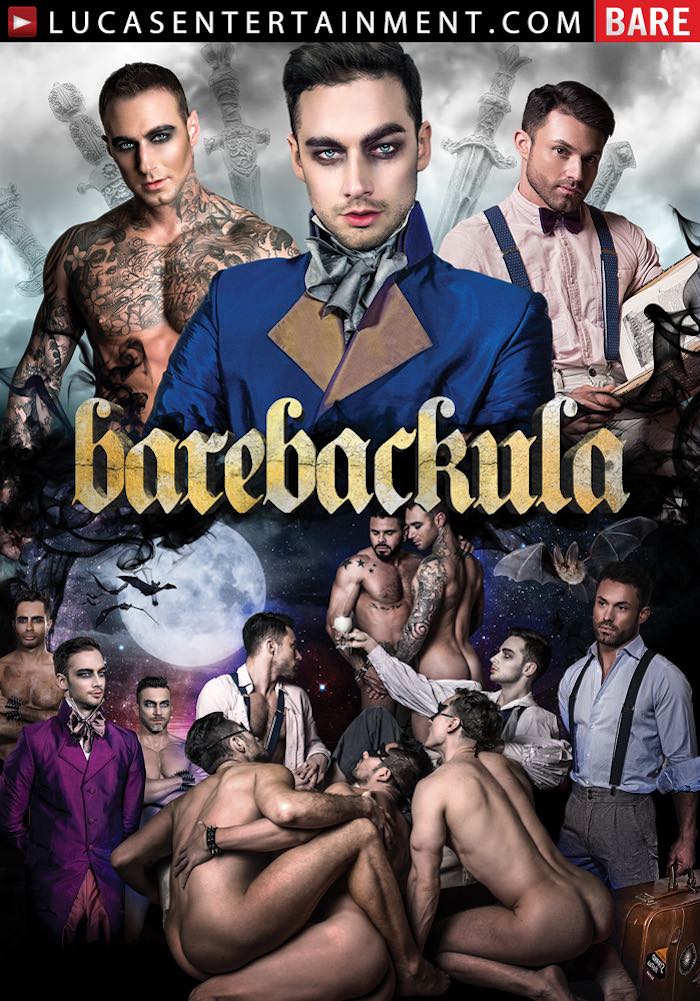 Lucas Entertainment just released the trailer of its upcoming Halloween movie BAREBACKULA. This gay porn parody features Damon Heart in the title role with James Castle, Alex Kof, Dylan James, and Mario Domenech. Check out the premise below. (Look like they are having fun with it with names like "Truvadia" and "Castle Bare.")
In the land of Truvadia lives the Count of Castle Bare. His insatiable hunger drives him to feed and to fuck. As he grows stronger, so does his desire for the seed of his lovers. Countless men have been lured to him by his moans of carnal lust. And when they're ensnared one lesson is learned: cum is life. And no life is more full, or more full of cum, than Barebackula's.
You can watch the XXX trailer of BAREBACKULA below. The first scene where Dylan James and Alex Kof flip-fuck bareback will be released on September 30th.