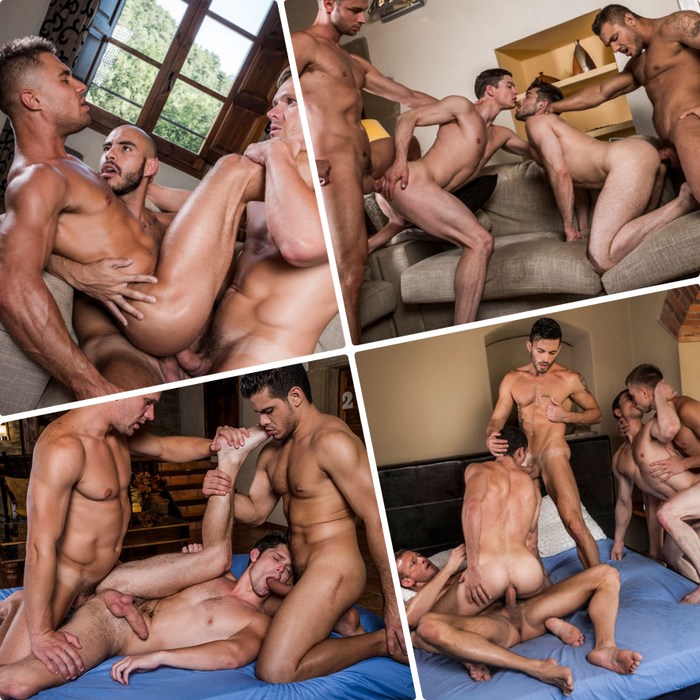 Lucas Entertainment just released the XXX trailer of its upcoming ALL DP gay porn movie Raw Double Penetrations 07: Jam Packed. This fuck flick features 13 gay porn stars from multiple countries fucking each other bareback and has Bareback Double Penetration in all four scenes (2 three-way, 1 four-way, and 1 five-way!).
Check out the XXX trailer of Raw Double Penetrations 07: Jam Packed below to watch these hot gay porn stars Ruslan Angelo, Brock Magnus, Devin Franco, Ben Batemen, Andrey Vic, Damon Heart, Javi Velaro, Andy Star, Bogdan Gromov, Klim Gromov, Logan Rogue, Patrick Dei, and Rico Marlon fuck bareback. The first scene where Andrey Vic and Patrick Dei double fuck Klim Gromov will be released on November 27.
RAW DOUBLE PENETRATIONS 07 JAM PACKED #GayPorn @LucasEnt @MichaelLucasNYC @devinfrancoxxx @RuslanAngeloxxx @xLoganRogueX @BrockMagnusXXX @BenBatemenXXX @Damon_Heart_A @PatrickDeiXxx @RicoMarlon22cm @vic_andrey @JaviVelaroXXX @gromov_ps @KlimGrom

MORE ? (https://t.co/vXukygQQly) pic.twitter.com/BmMELCyzXQ

— Queer Me Now (@QueerMeNow) November 16, 2017
If the cum-dump bottoms of "Raw Double Penetrations 07" behave themselves, they'll be rewarded by having their asses unforgivingly "Jam Packed"! First up is the blue-eyed Klim Gromov, and he's servicing the raw cocks of Andrey Vic and Patrick Dei. Damon Heart and Brock Magnus take charge to bang out Ben Batemen and Ruslan Angelo. Andrey Vic moves on to round two, teaming up with Rico Marlon to double-dick Devin Franco. And Logan Rouge, Javi Velaro, Andy Star, Ruslan Angelo, and Bogdan Gromov star in an epic fuck-fest conclusion!
+ Raw Double Penetrations 07: Jam Packed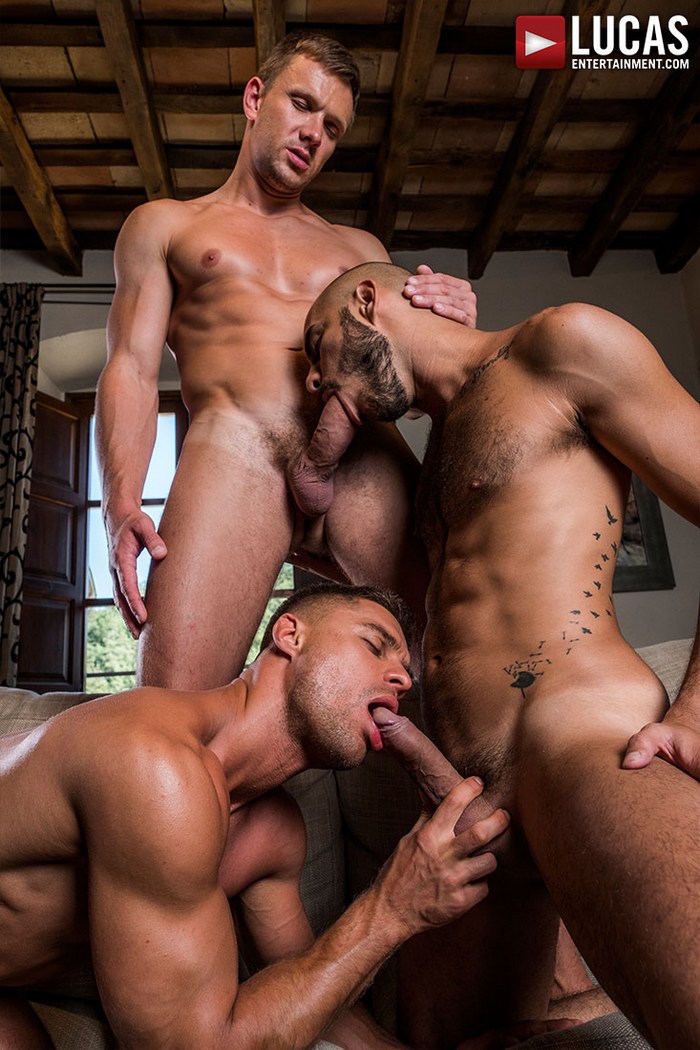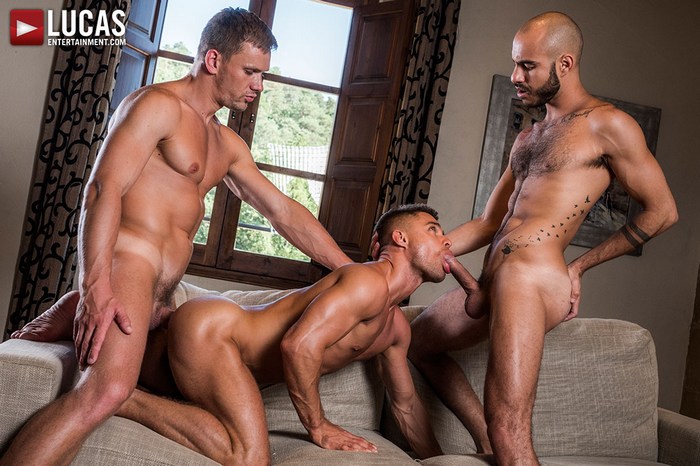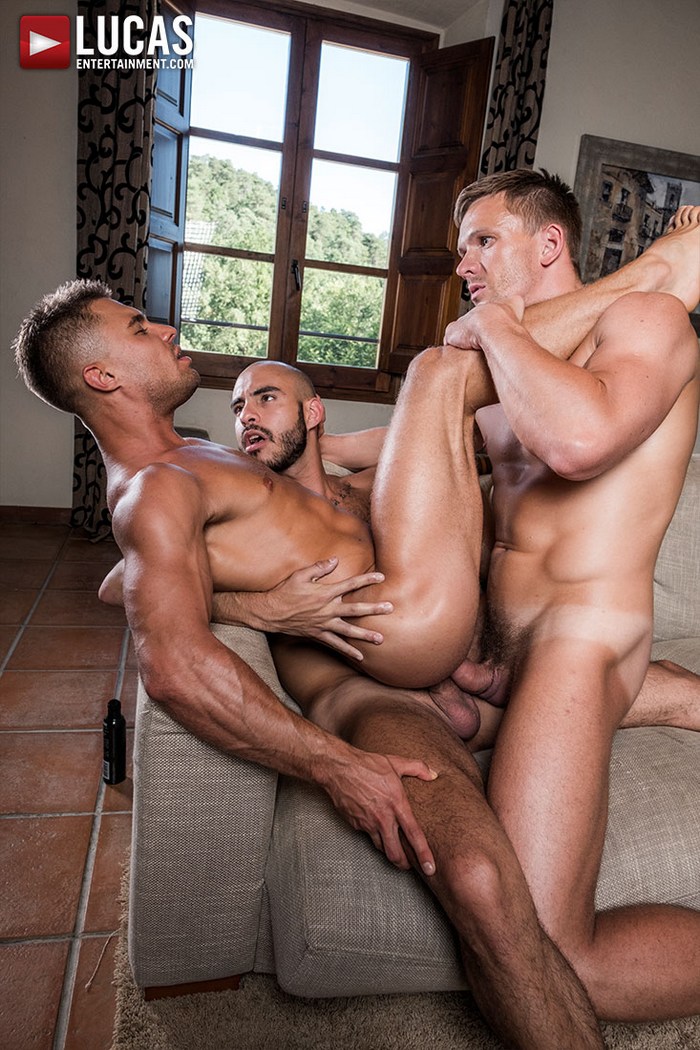 + Andrey Vic And Patrick Dei Double Fuck Klim Gromov [November 27]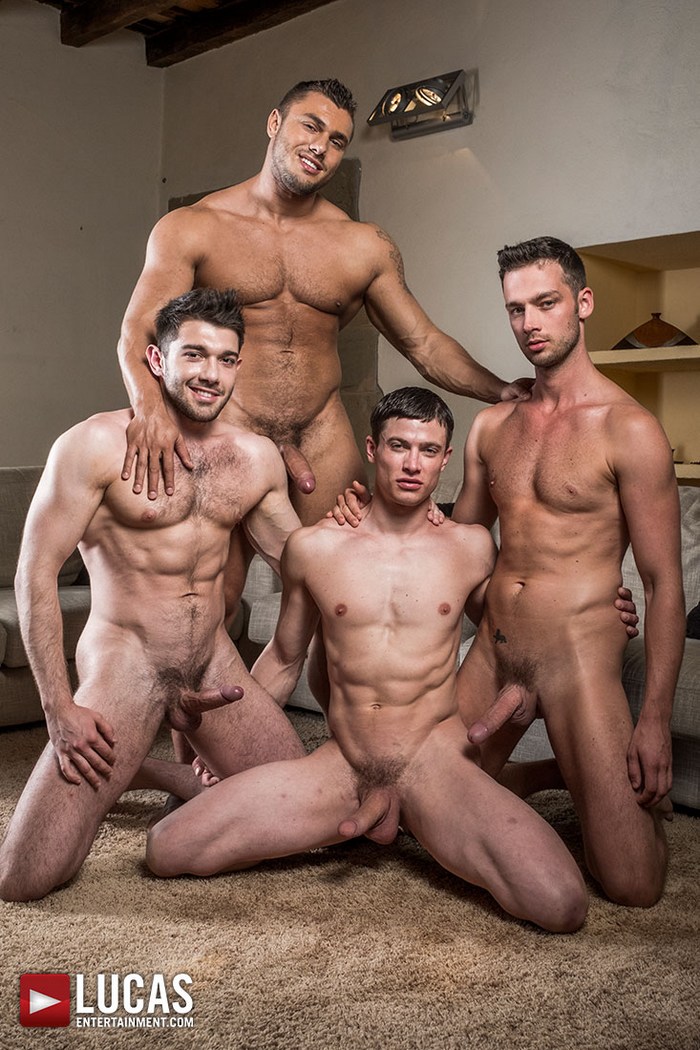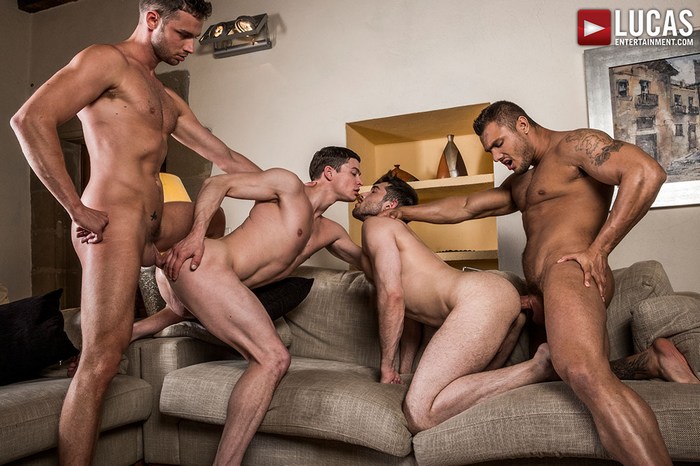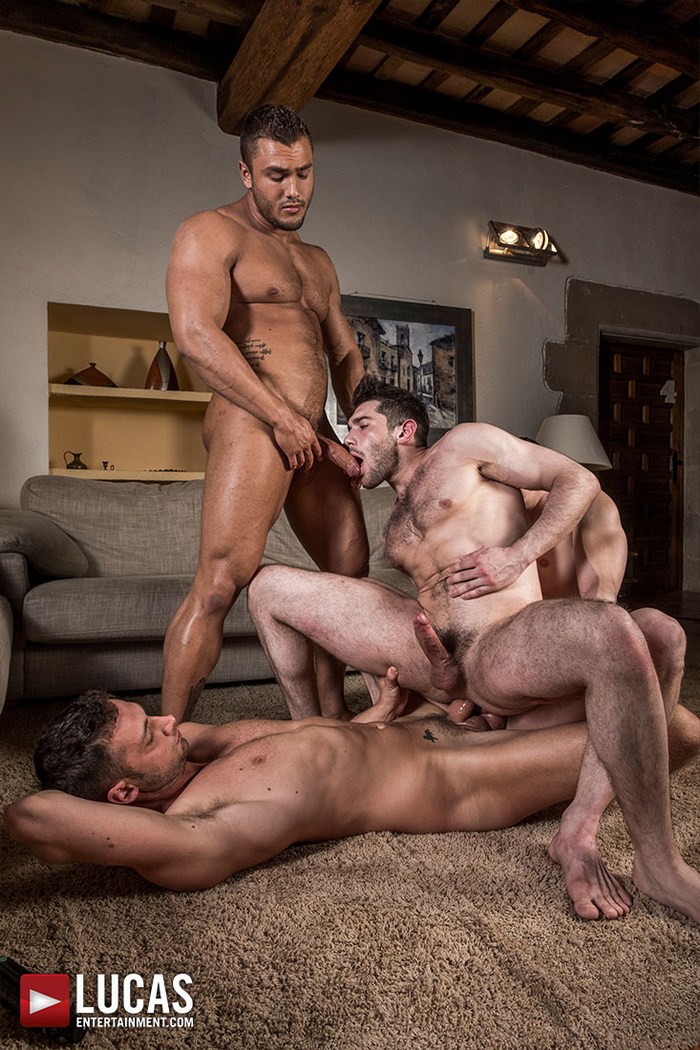 + Ben Batemen, Brock Magnus, Ruslan Angelo, Damon Heart | Raw Double Fucking [December 1]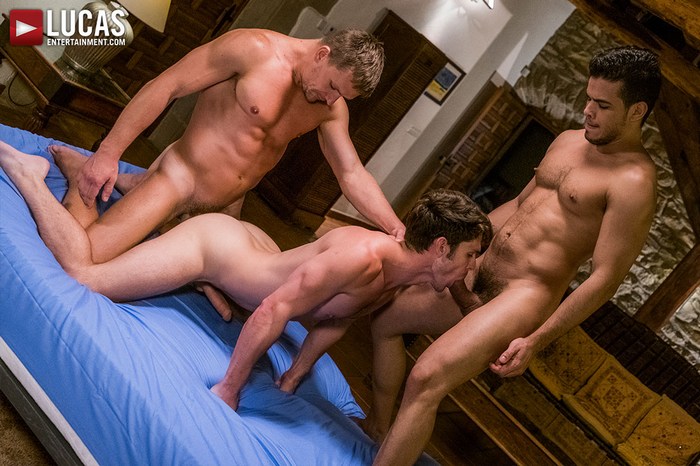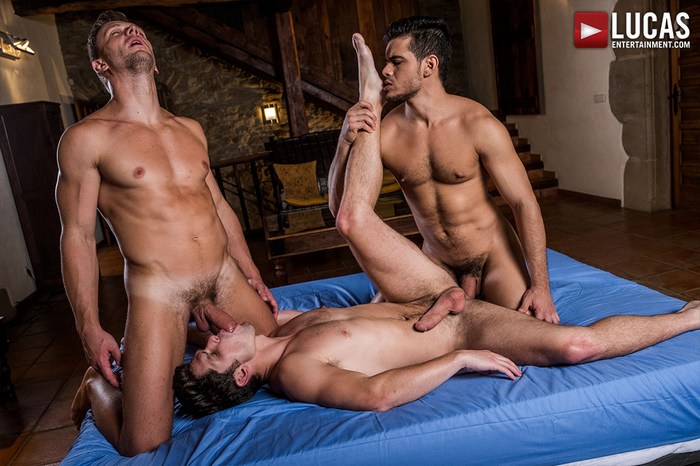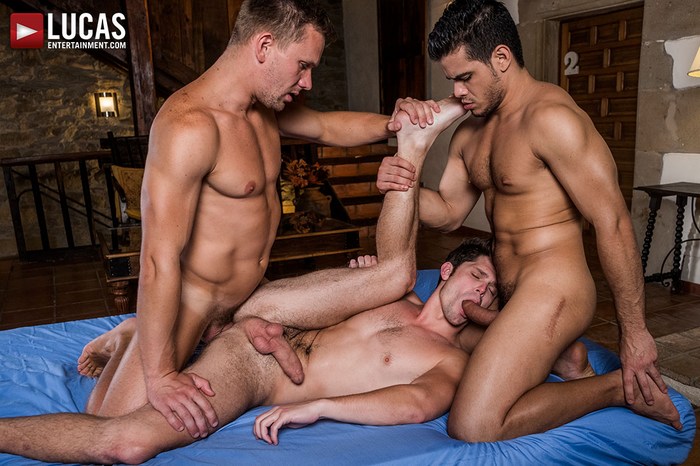 + Devin Franco Takes Double The Cock from Andrey Vic And Rico Marlon [December 11]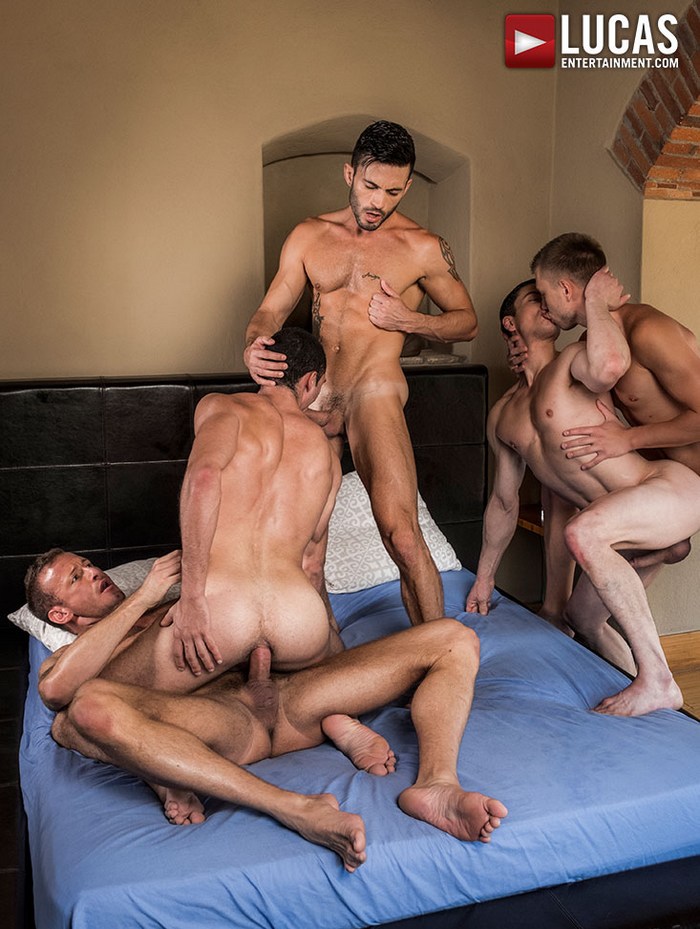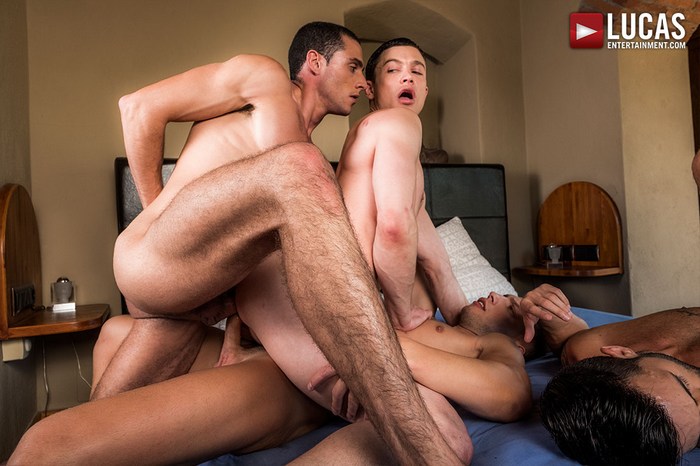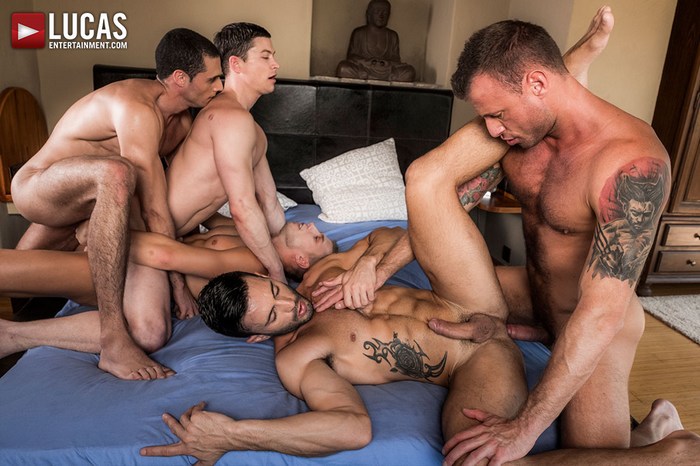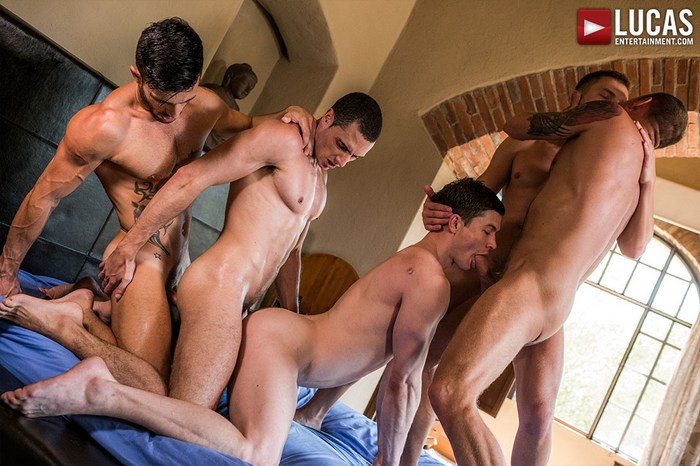 + Ruslan Angelo's Five-Man Bareback Orgy [December 15]
+ Raw Double Penetrations 07: Jam Packed | LUCAS ENTERTAINMENT