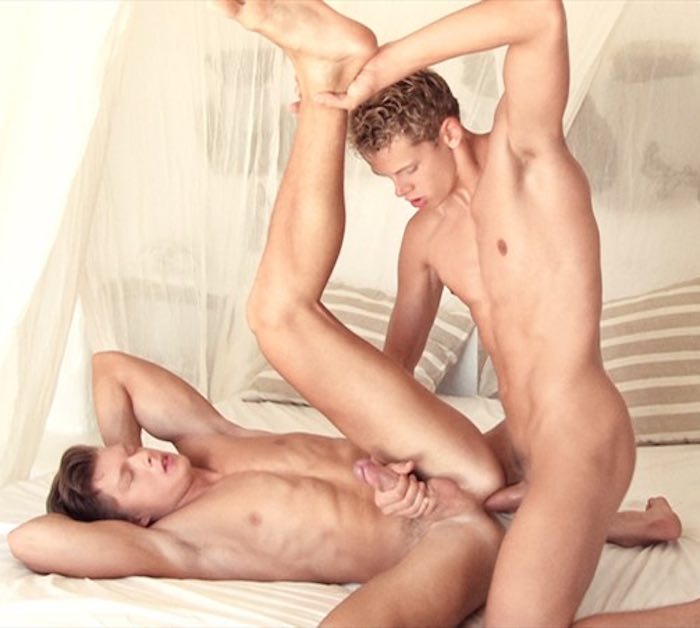 Back in June, I posted some behind the scenes pictures of this sexy and ripped new porn model Christian Lundgren from BelAmi's porn shoots in Mykonos, Greece including the orgy scene where Christian was gangbanged by Helmut Huxley, Jerome Exupery and Kevin Warhol. I'm glad to report that we can finally see the first anal sex scene starring this hot newcomer.
This month begins a three part miniseries based on Christian Lundgren that will continue into November and December. Part one features Christian getting fucked by Jerome Exupery. Part two has Helmut Huxley fucked by Kevin. In part three they all fuck Christian who, fortunately, enjoys bottoming immensely.
In this new scene from KinkyAngels, Christian Lundgren gets fucked by Jerome Exupery condom-free. Nice to see a hot guy who enjoy bottoming. This guy is so ripped and I think he kinda looks like Hunter Parrish.