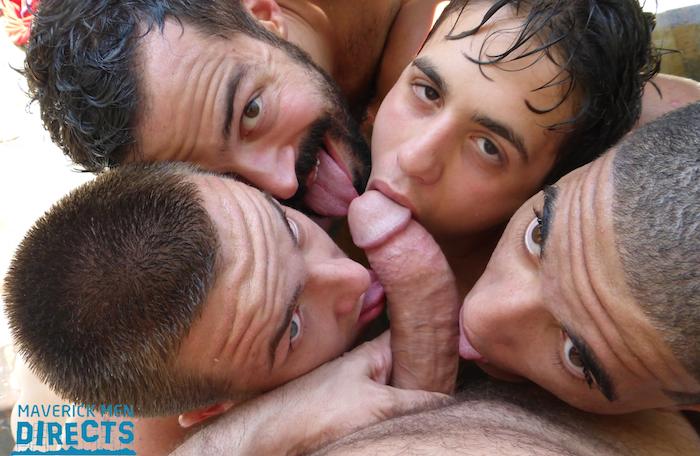 In this latest sex scene Fuck or Get Fucked, a duo between Dylan Drive and Tony turns into a gangbang orgy when the Maverick Men could resist and join the action.
I particularly love this video because of all the behind the scenes stuff. It really shows what the vibe is like on our MaverickMenDirects shoots and it's partly why I love my job so much. Not only will you get to see two smoking hot boys Tony and Dylan fucking like sex-crazed bunnies, but you'll also see Hunter and myself jump in and fuck Dylan's sweet little bubble bunny butt. And, there's also also an impromptu gang bang shower scene with Mikey and the boys. Woof!
Check out preview video at MAVERICKMENDIRECTS.COM.