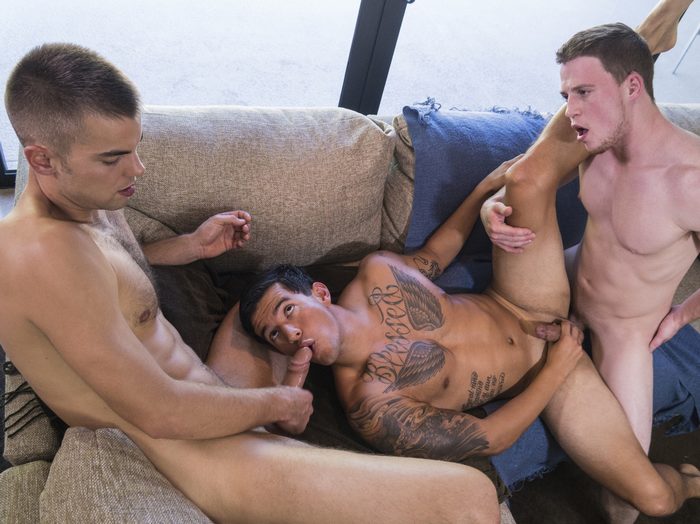 Randy Blue just released Halloween Hangover Part 1 directed by Evil Jeff online.
I usually go dark and spooky, but this time I decided to lighten up on the scare and double down on the dirty. Malachi Marx is your sexy cowboy, new comer Joey Rico is your tatted up boxer and Duke Campbell is your muscle bound construction worker. They wake up after a fun Halloween party with a serious case of blue balls. What follows is a three way that is so hot that we had to split it up into two updates. This whole Halloween week be treated to the hottest and rawest Halloween three way right here at Randy Blue.
Happy to know Evil Jeff choose the less-bloody route this year. In Part 1, Joey Rico gets fucked raw by Malachi Marx and Duke Campbell in this bareback 3-way. It's Joey Rico's first appearance on Randy Blue. Part 2 is coming this Friday.