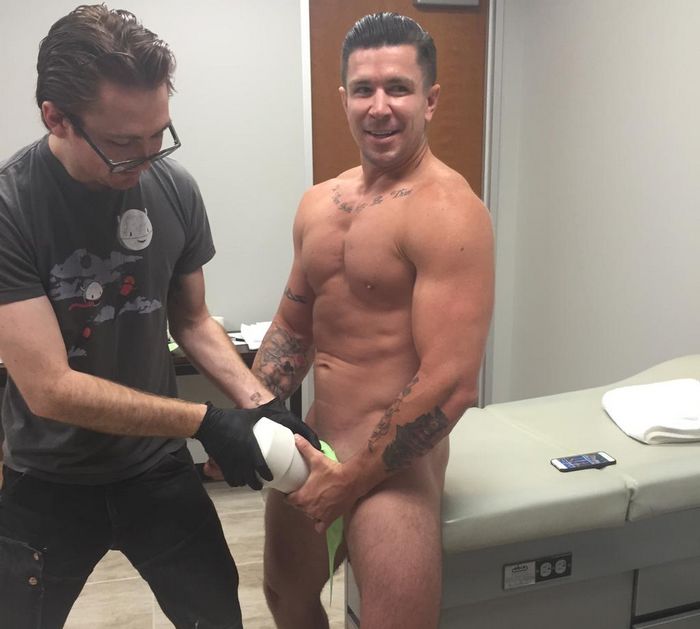 I posted many pictures from Trenton Ducati during his photo shoot for Fleshjack on Thursday. (Trenton is one of the new Fleshjack Boys.)
Today Trenton sends me a shout out video while he was getting his cock molded for FLESHJACK. Watch it below along with some pictures.
Don't forget to check out behind the scenes pics from Sean Zevran and Jake Orion's photo shoot and molding sessions and Trenton's website GENTLEMEN'S CLOSET.