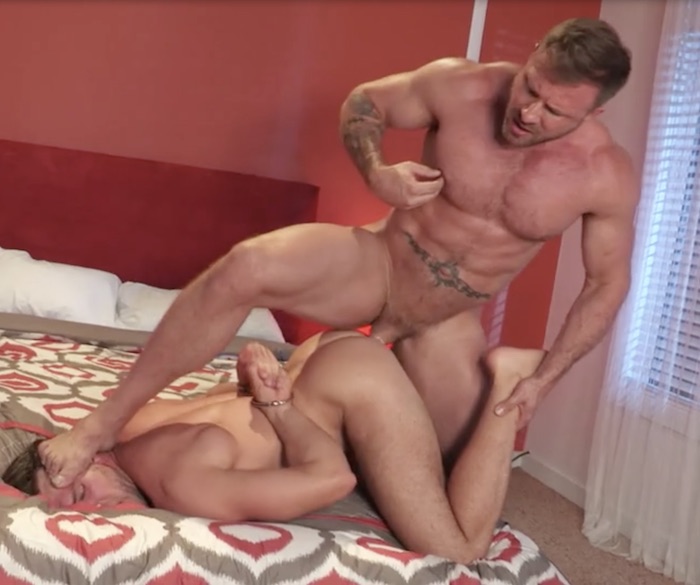 This week Hot House premieres the new gay porn movie THE FIXER directed by Nick Foxx. It features 6 gay porn stars: Austin Wolf, Alex Mecum, Arad Winwin, Beaux Banks, Skyy Knox & Tyler Roberts.
In the first scene, we get to see musclebound Austin Wolf dominate Alex Mecum. He's back for the second scene next week where Austin Wolf fucks Beaux Banks.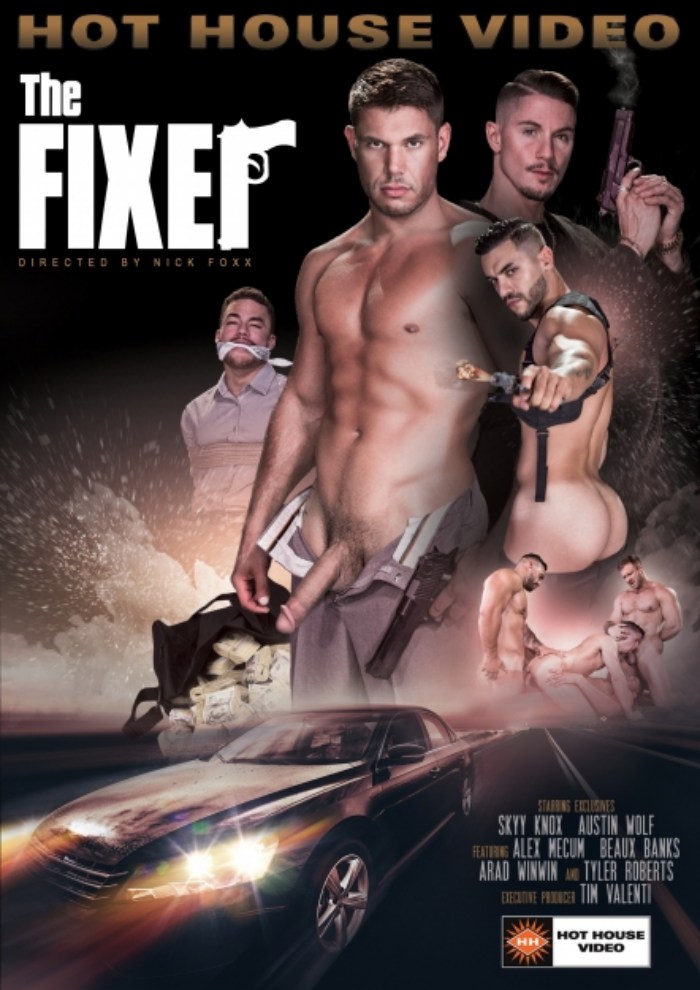 The torrid love affair of a wealthy married man is secretly taped by his sexy young lover. Looking for some fast money he sells the sex tape to a dangerous man who specializes in ruining reputations for his own financial gain. But the blackmailer didn't count on 'The Fixer', a vigilante problem solver who uses all of his sizable weapons to save the couple from extortion. Who will come out on top in this exciting sexual thriller? Find out as Director Nick Foxx invites you into the dark underworld of 'The Fixer'. Infidelity, betrayal, kidnapping, blackmail and amazing hardcore SEX are all on display in Foxx's sordid sexual tale featuring six hunky studs in a dark web of greed, lust and redemption.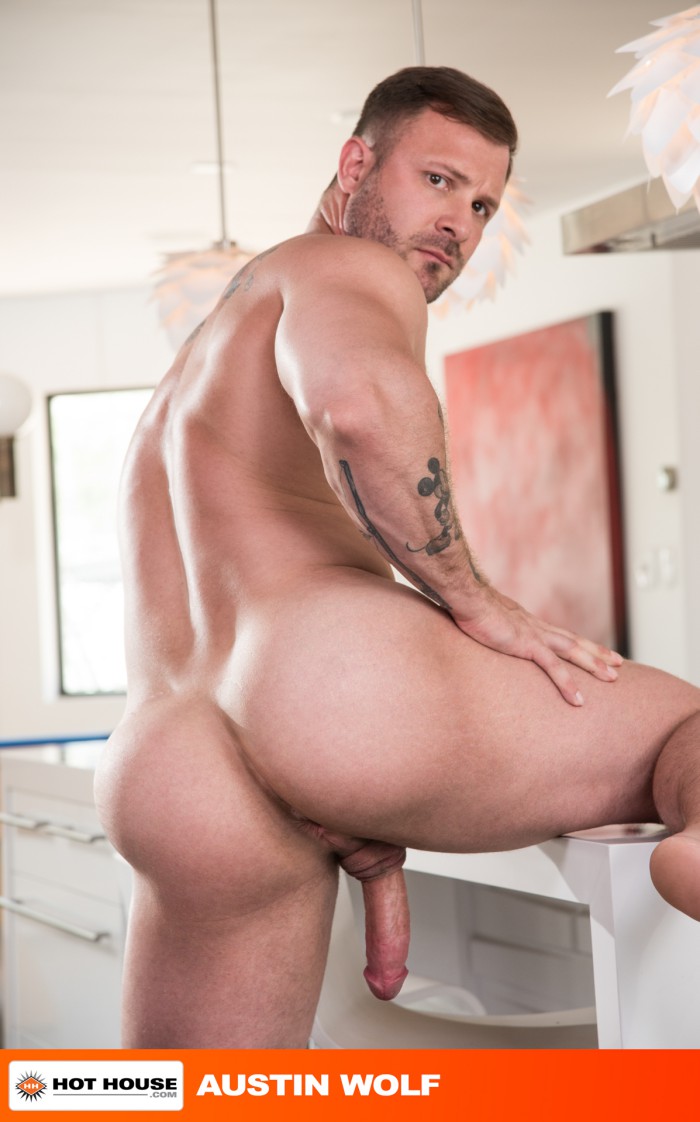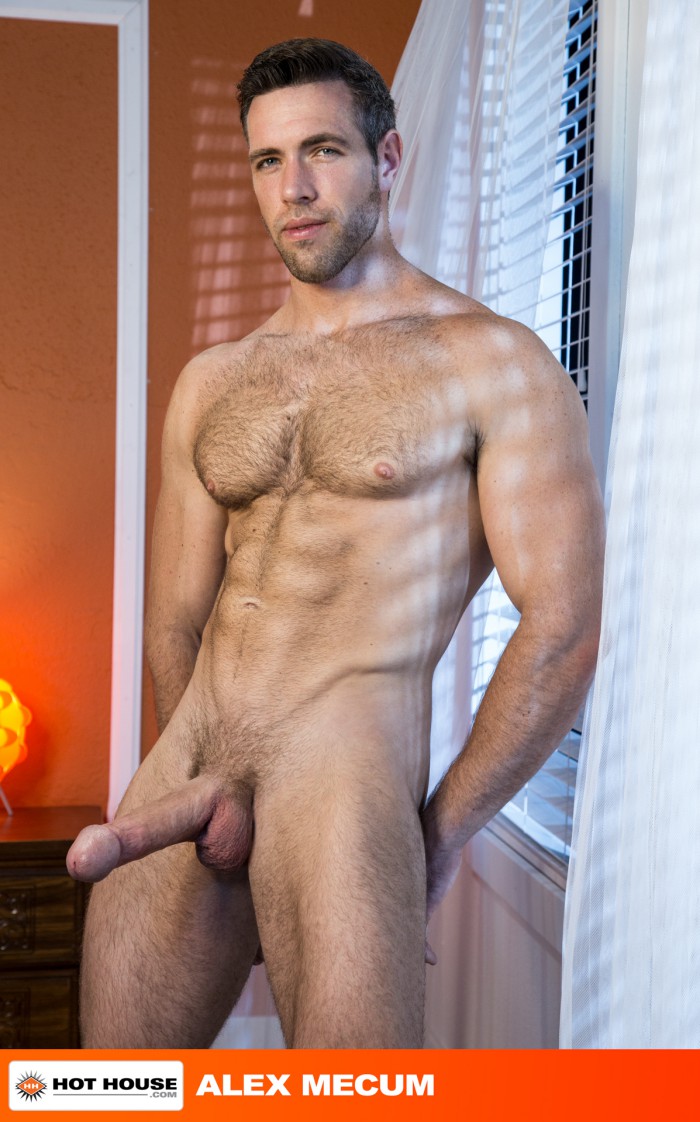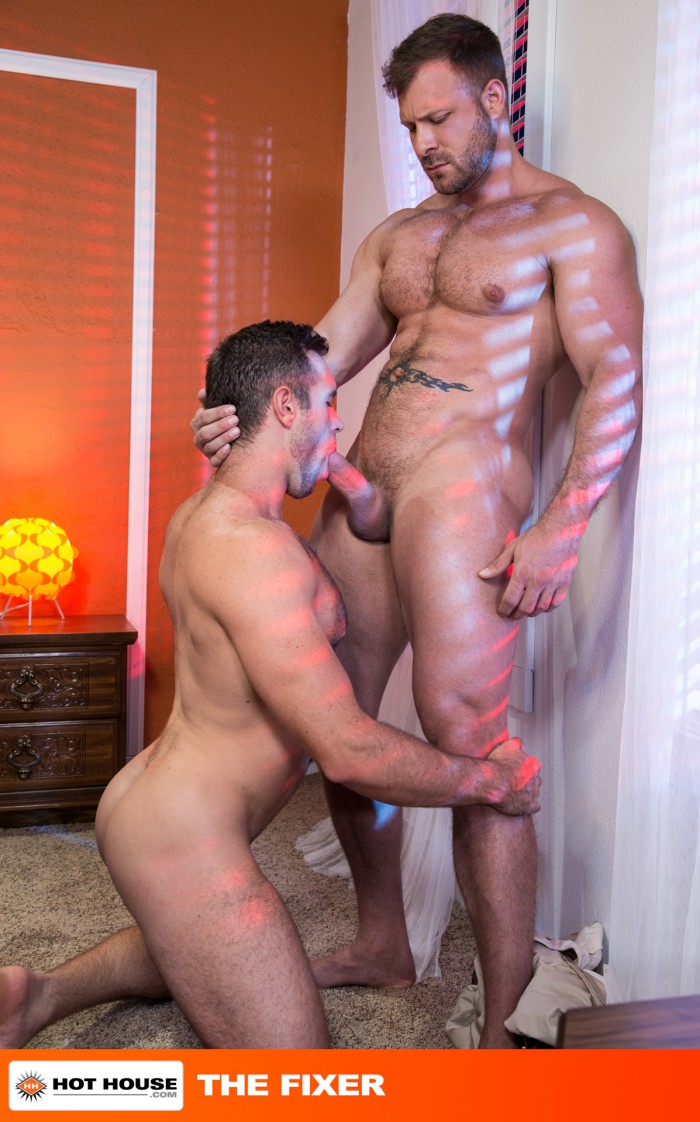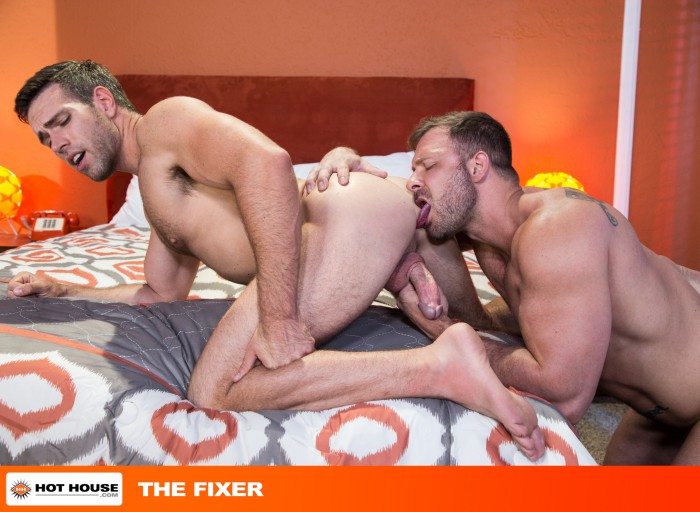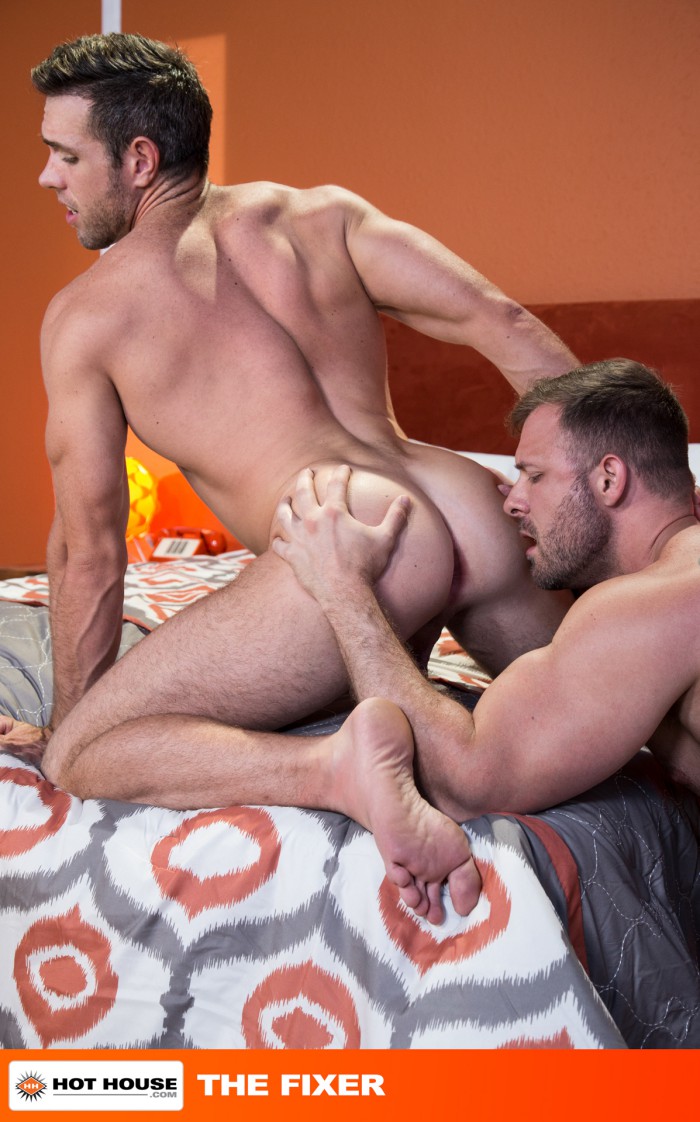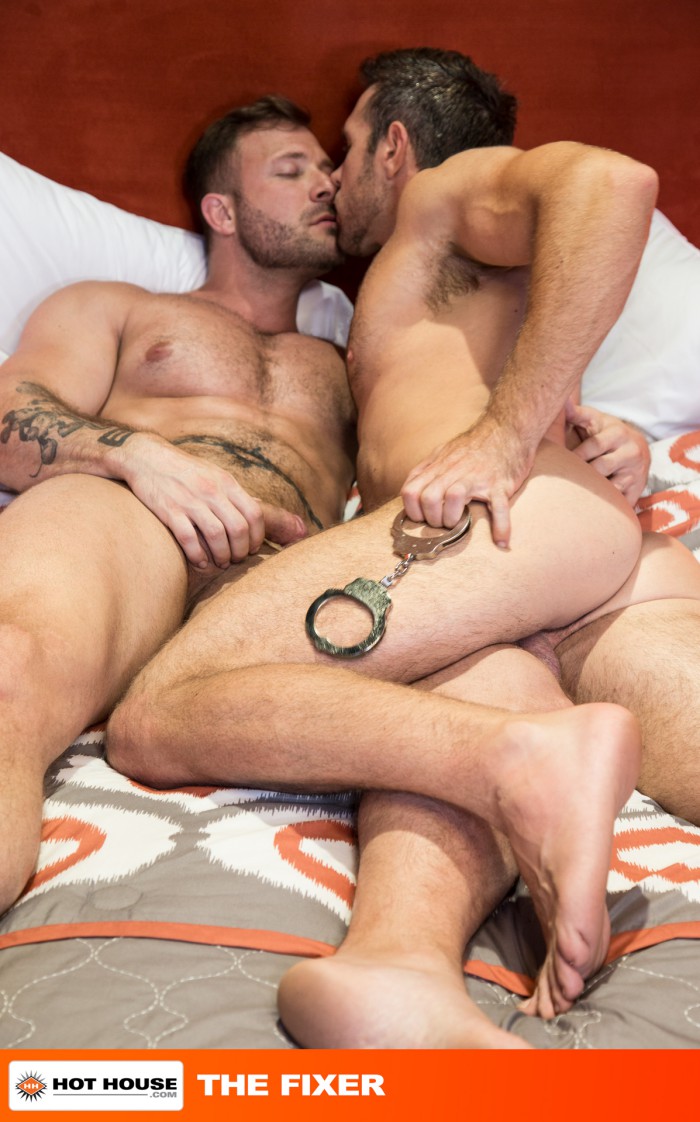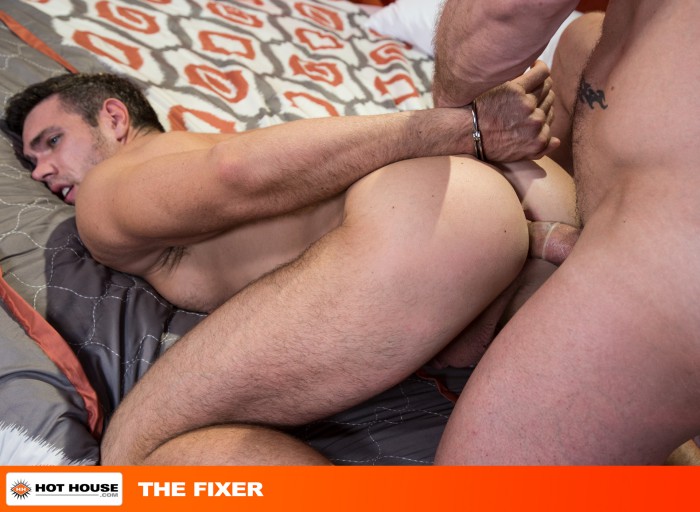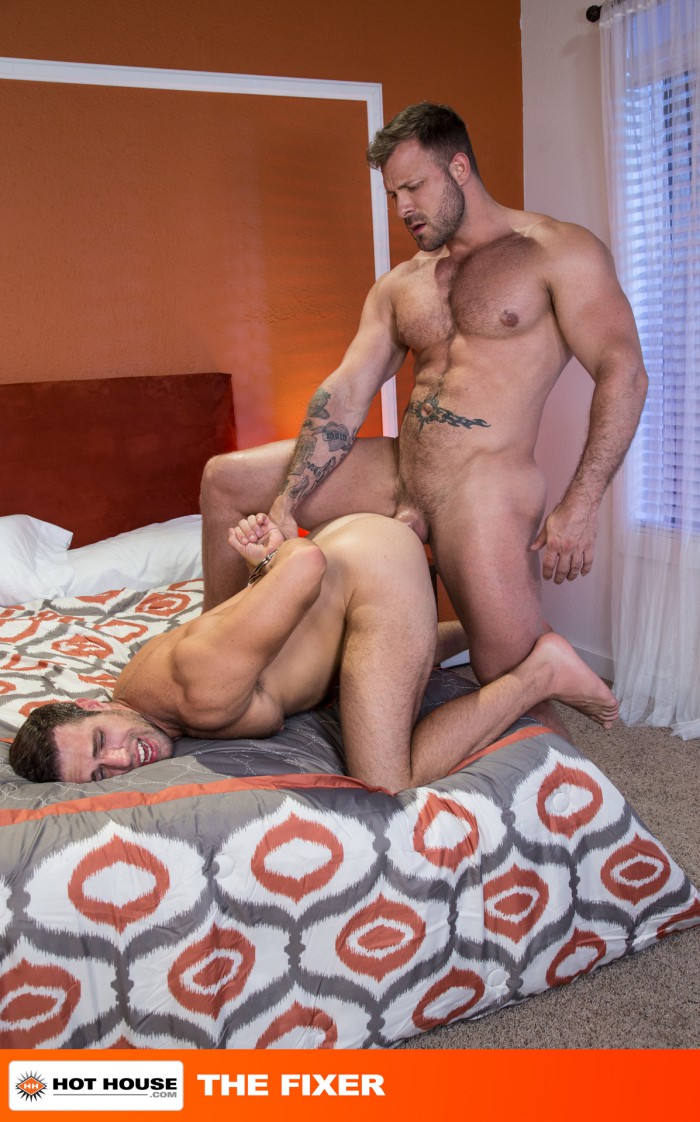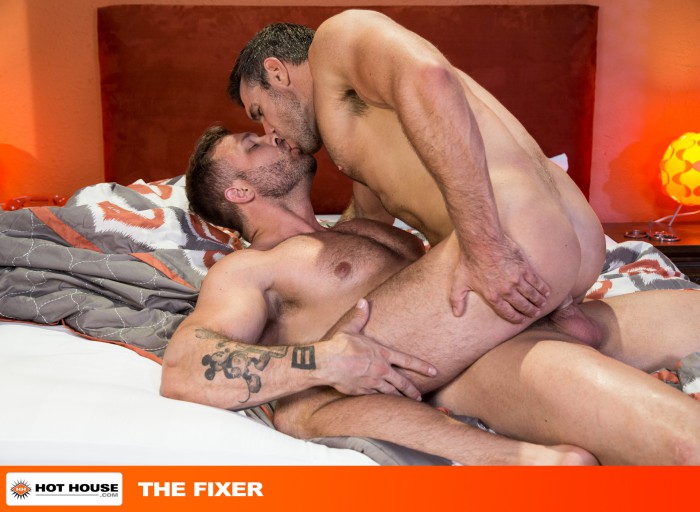 + Austin Wolf Fucks Alex Mecum in THE FIXER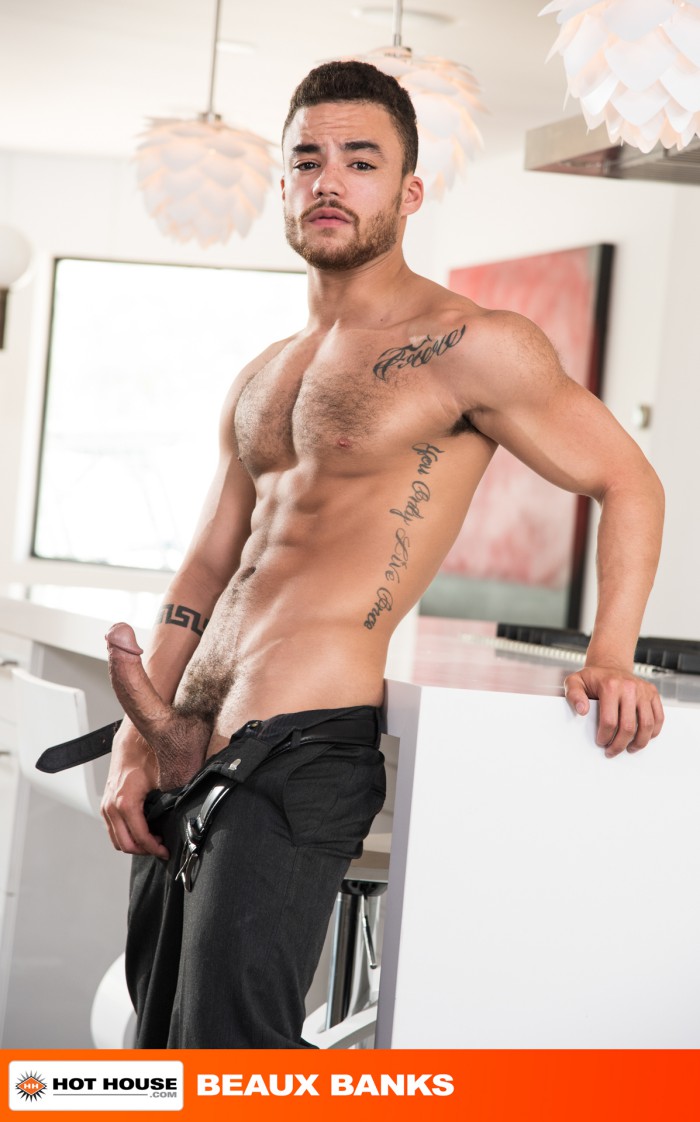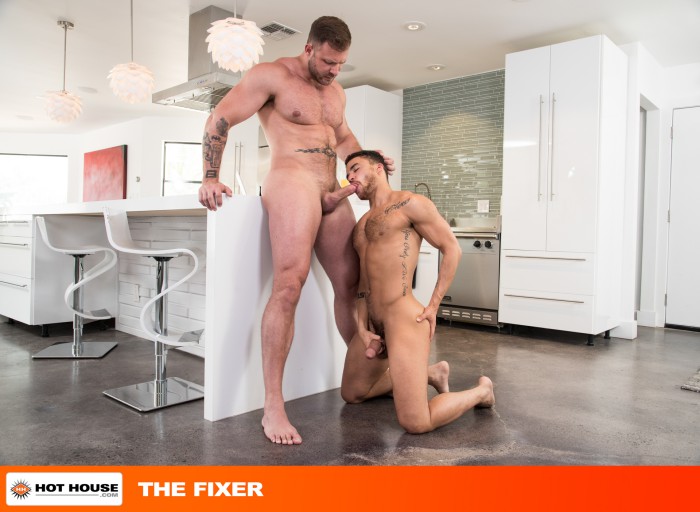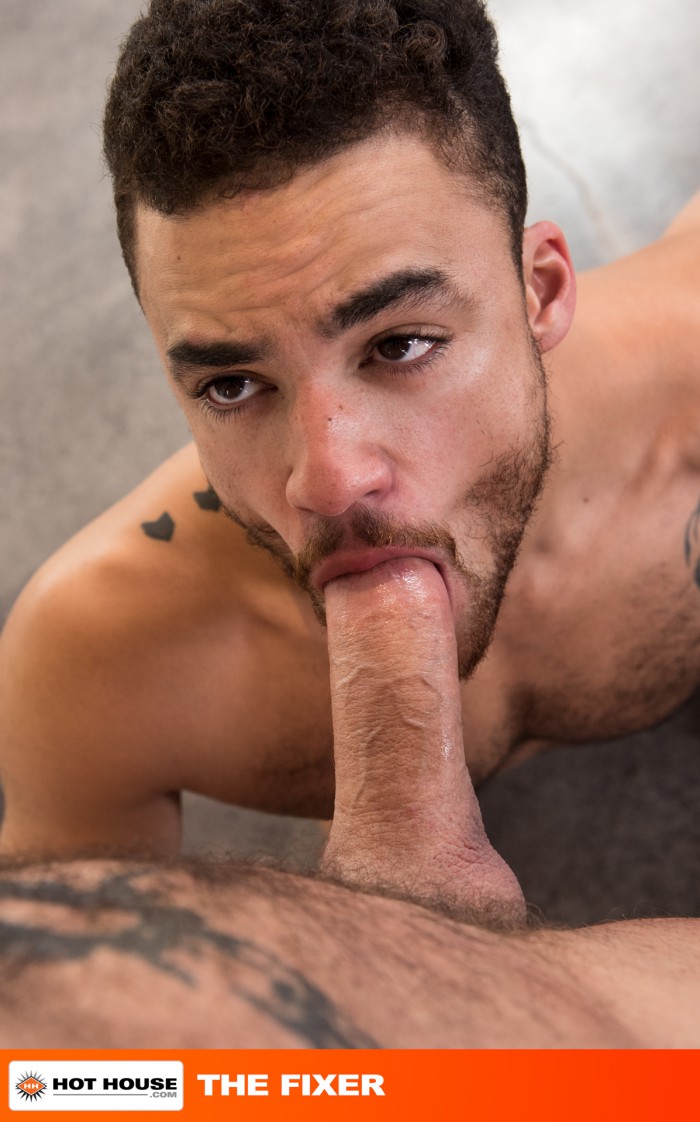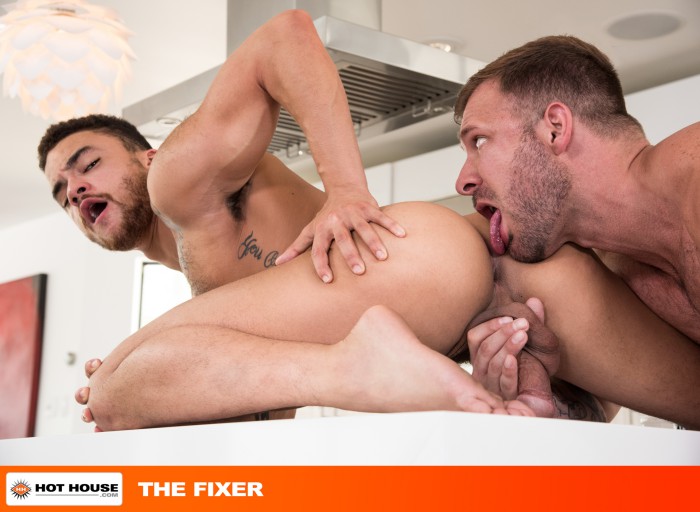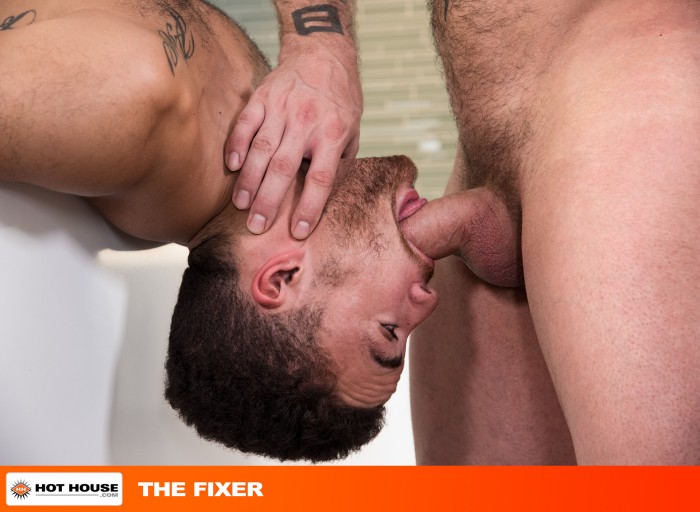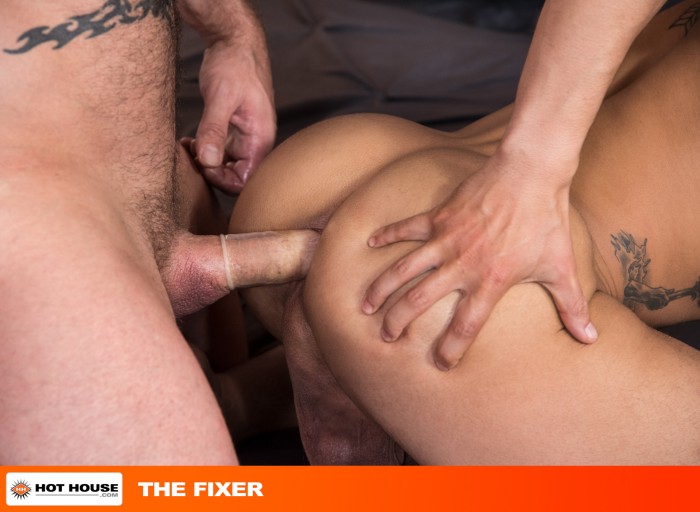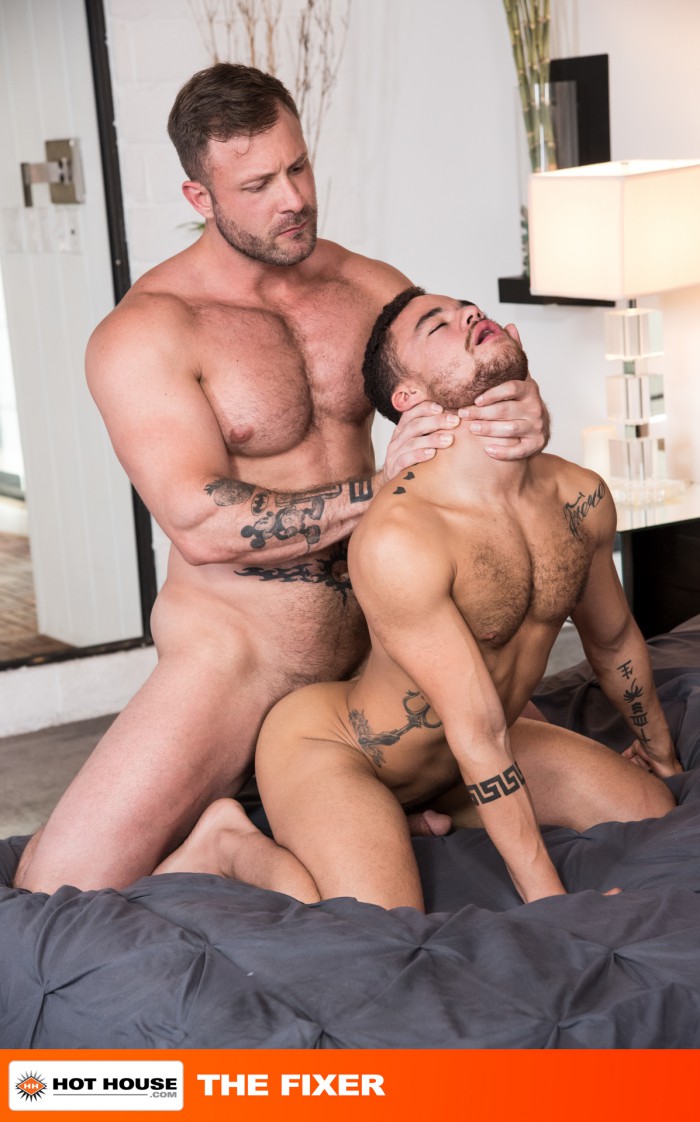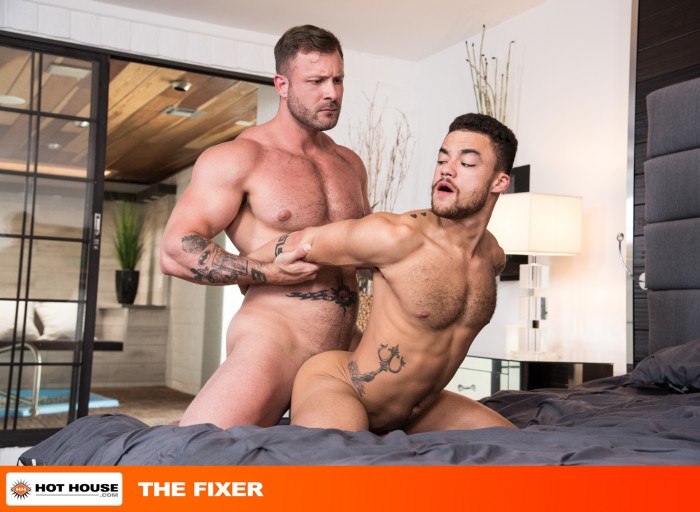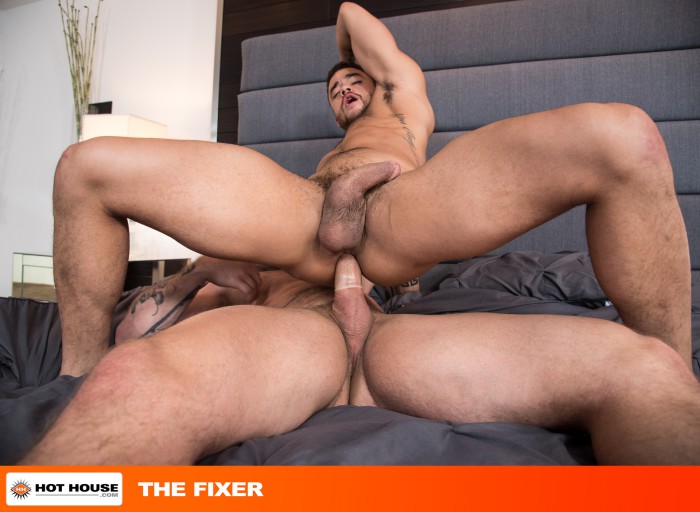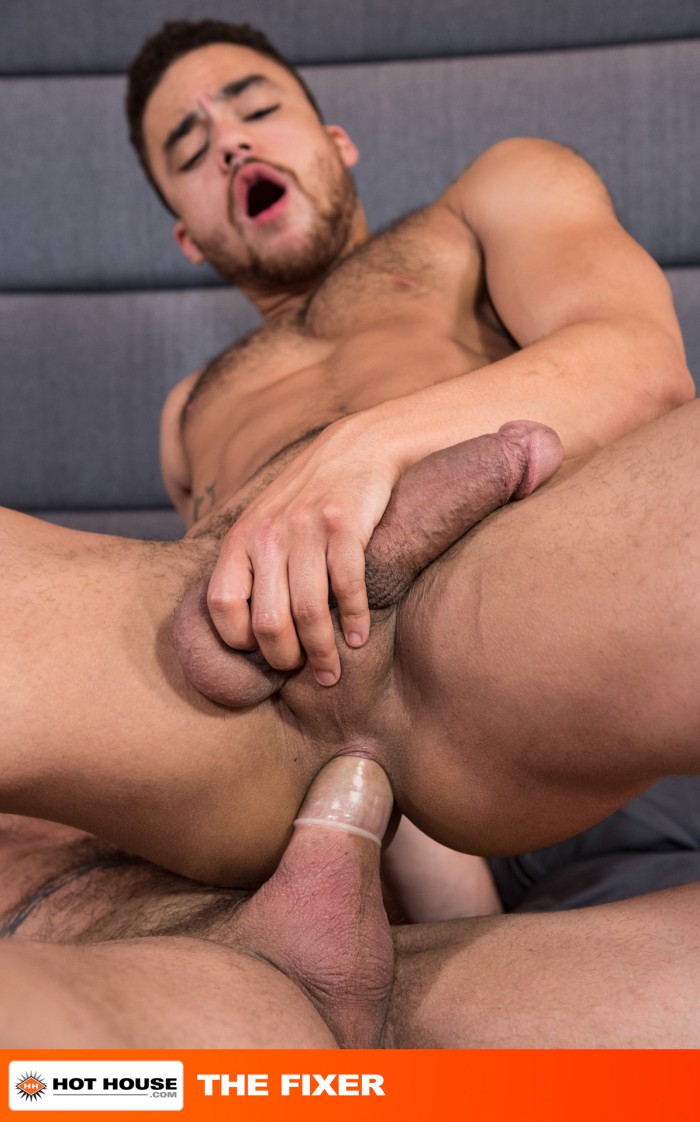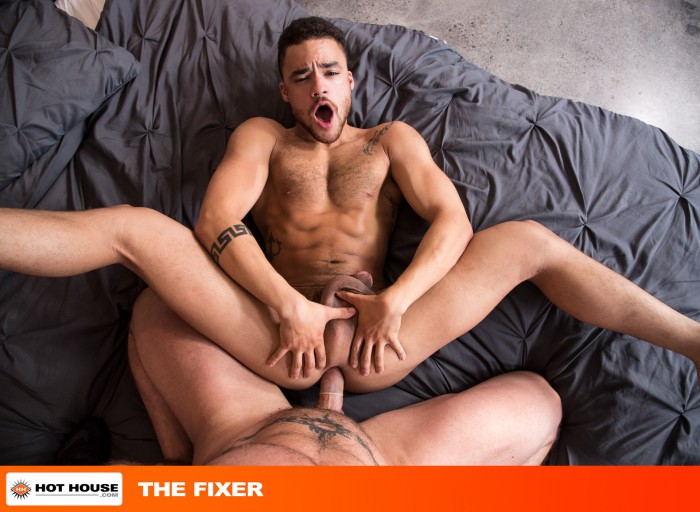 + Austin Wolf Fucks Beaux Banks in THE FIXER [Coming September 28]
+ More of Austin Wolf | Alex Mecum | Beaux Banks