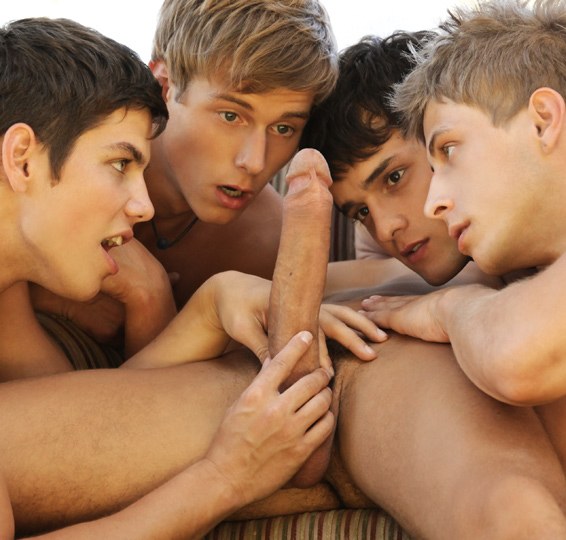 Just take a look at the picture above, Kevin Warhol's facial expression says it all 🙂
I think this is a good news for size queens out there. BELAMIONLINE.COM is working with this new model with HUGE cock named Joel Birkin.
George Duroy had promised to Joel that we would not use any of his content until Christmas time, so we worked out a compromise where you would get a taste of him and he could also keep his anonymity until Christmas time. You get Joels body and dick, and he gets to keep his face just to himself for a little longer.

Joel is very cute and he and his marvelous dick will debut properly as part of the updated Kinky Angels team.
For now, you can watch the original Kinky Angels: Kevin Warhol, Andre Boleyn, Jack Harrer and Adam Archuleta take turns sucking and trying their best to deep throat Joel Birkin's ginormous cock.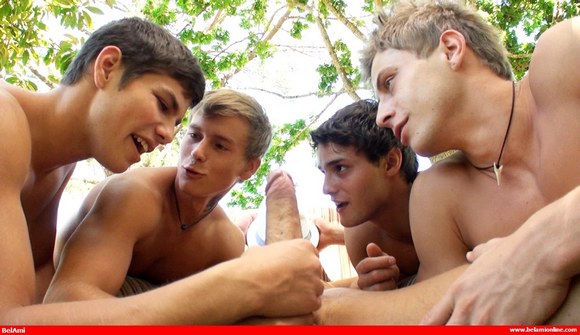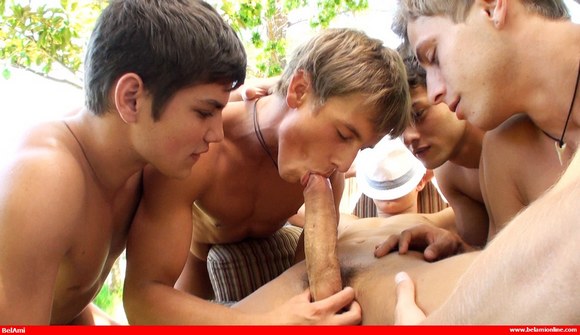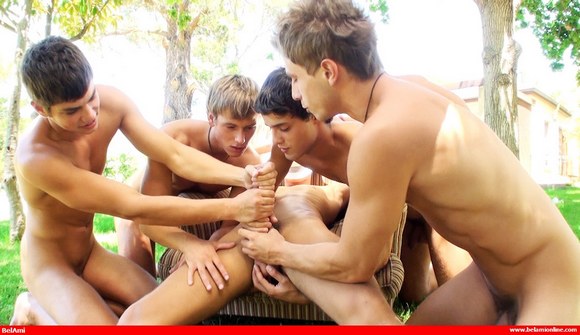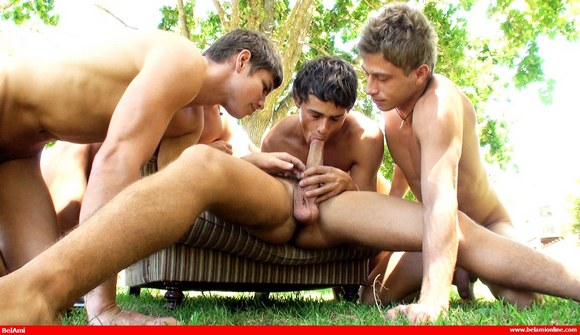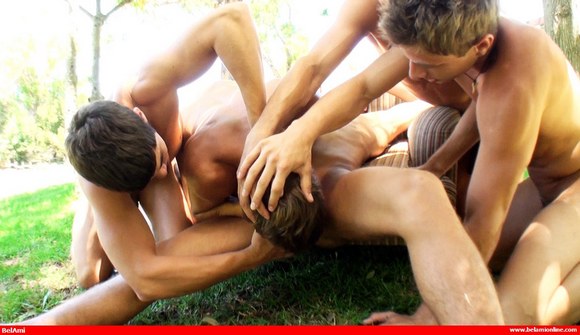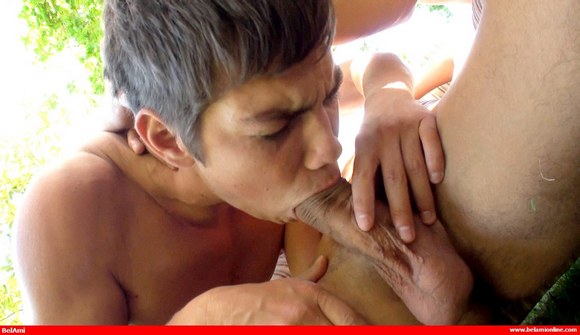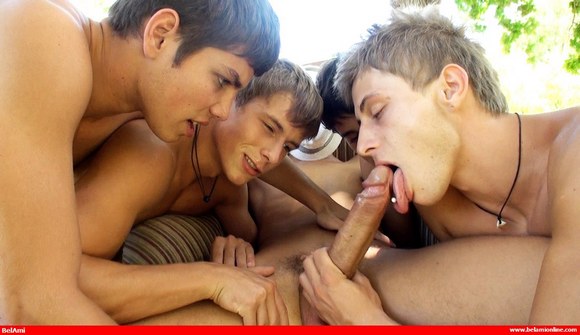 + BELAMIONLINE.COM | KINKY ANGELS
+ Kevin Warhol | Andre Boleyn | Jack Harrer | Adam Archuleta