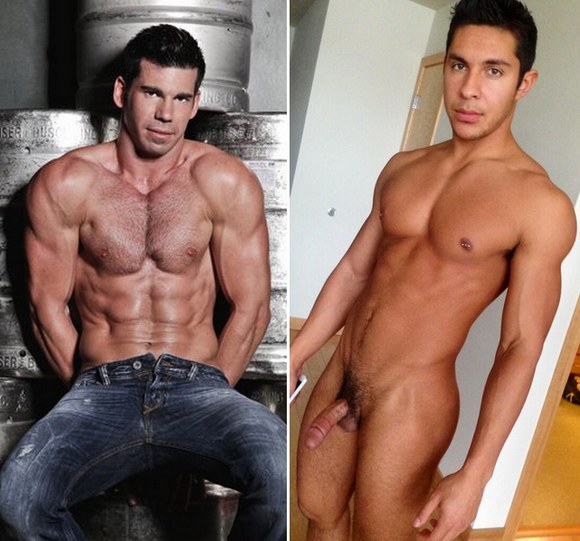 Hottie Billy Santoro is very new to gay porn industry. He just filmed a foursome with Vito Gallo, Tom Wolfe and Micah Brandt for Lucas Entertainment last week. But I think Billy and his sexy boyfriend Seth Treston are more than ready to become the next porn power couple and take gay porn industry by storm in coming months 🙂
They are very active on Twitter @BillySantoroXXX and @SethTrestonXXX sharing tons of pictures of each other. They have already used Vine to upload some hot clips of them having sex!
Billy Santoro and Seth Treston are very hot, I can't wait to see him in porn videos!