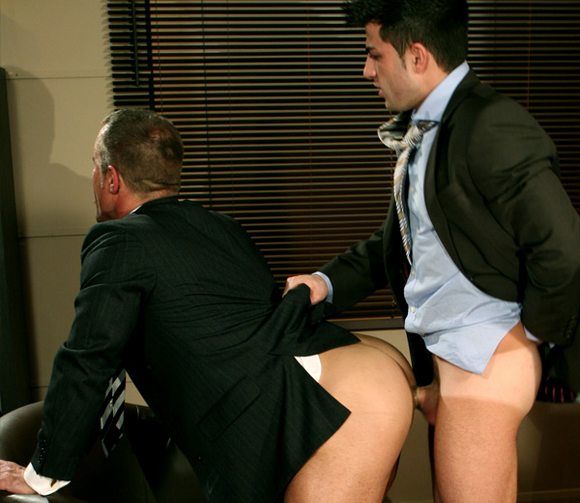 Brazilian gay porn star Harry Louis wrote about his experience on the set of MEN AT PLAY and his hunky co-star, Christian Alexander on his blog last month. Today, you can watch that scene titled HARRY'S APPRAISAL.
Harry Louis fucks this huge muscular bottom really hard! Christian Alexander is a hot muscle daddy from German who bottoms in every scenes he's done with Men At Play.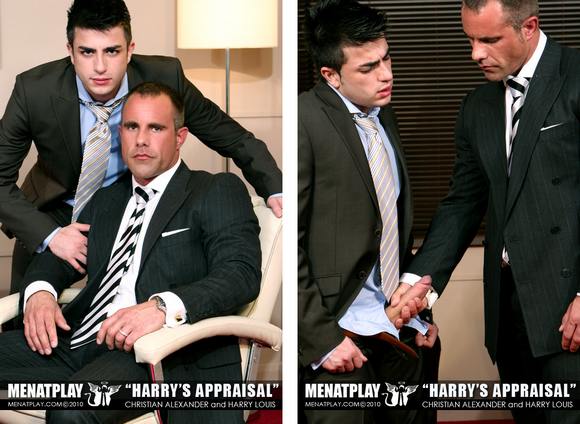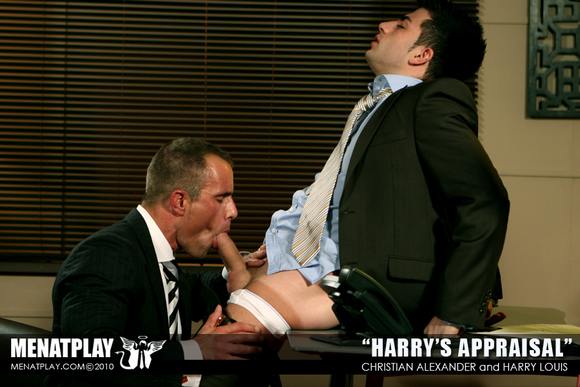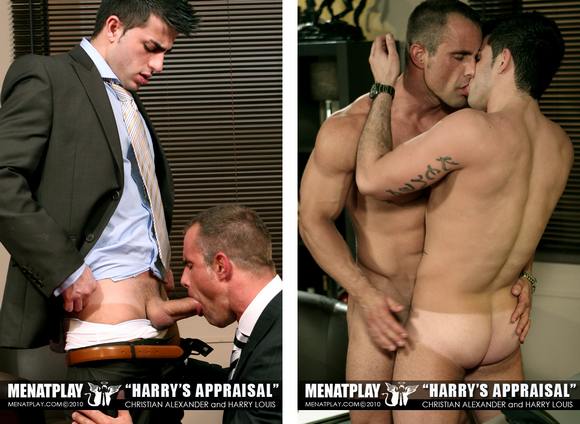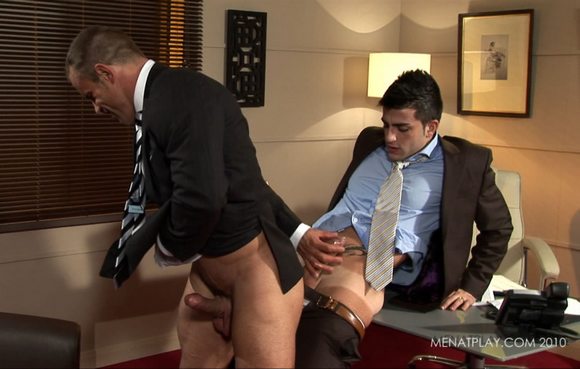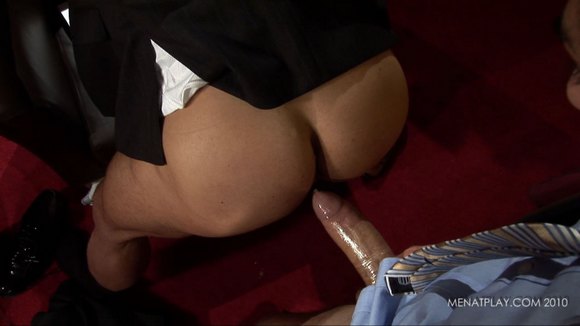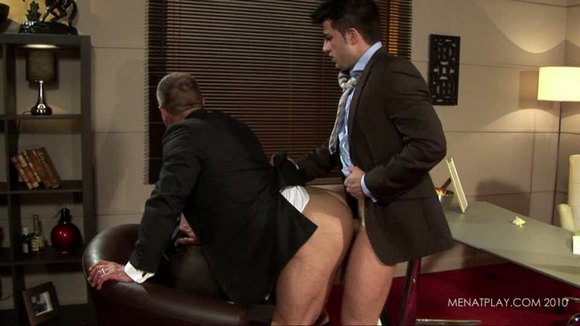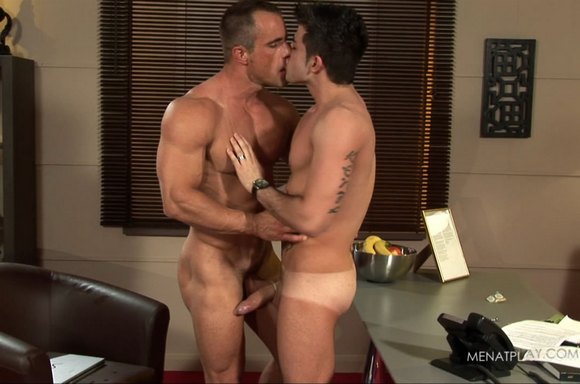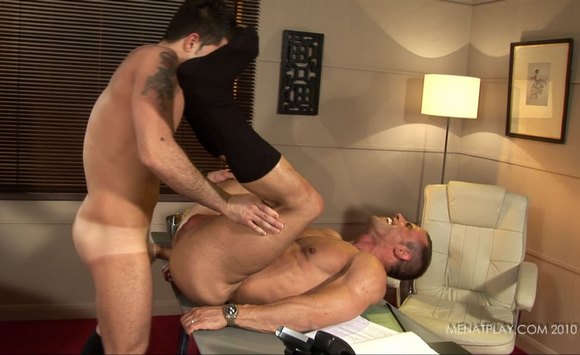 "You got a big penis boy!" Christian Alexander gasps when he see's Harry Louis's ample package! 23 year old Brazilian beauty Harry has his first appraisal with boss man Christian who cannot help but notice Harry's bulging trouser suit. When asked Harry explains he has no underwear on and so Christian, being a good boss is more then happy to help and offers him some underwear but this only causes Harry's enormous cock to expand. Christian offers a helping hand and begins to wank off Harry before taking all of Harry's meat in his mouth licking and sucking with great excitement. Harry admits that this is not going to make him cum and so his obliging boss offers his even more obliging hole. Harry plunges his thick meat into Christian's willing ass, teasing his hole by taking it out and plunging it back in over and over again whilst Christian screams with pleasure. Harry fucks him really hard until he can't hold it any longer, pulls out his 10″ gun and shoots his huge load across the room (and directly on to the camera and into the cameraman's lense!) A magnificent cumshot which none of us were expecting, especially the cameraman!
+ HARRY'S APPRAISAL – Harry Louis Fucks Christian Alexander
+ More of Harry Louis